Pecan Date Cheese Dip
We may earn money or products from the companies mentioned in this post.
Pecan Date Cheese Dip
So easy, yet so delicious. This dessert style cheese dip is simple to make. Made with cream cheese, maple syrup, brown sugar, dates and toasted pecans. You can serve this creamy sweet, date and pecan studded cheese dip with vanilla wafers, peanut butter cookies or gingersnap cookies. This dip is best served the day it's made and preferable within an hour or two of making. This will keep the dates on the chewy and firm side.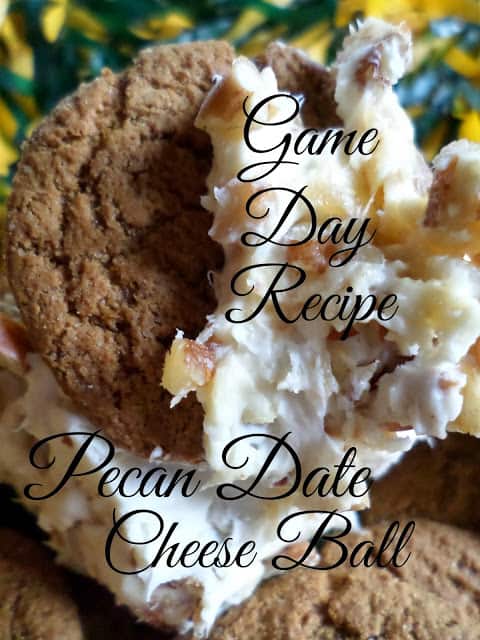 Pecans
This American nut, is a member of the hickory family. Pecan trees prefer temperate climates and are widely grown in Georgia, Oklahoma and Texas. Care must be taken when storing pecans because of their high fat content invites rancidity. Probably the best known and loved pecan dessert is the deliciously rich Southern pecan pie. Living in a northern state, I grew up with walnuts and hickory nuts but over the years, pecans have become a real favorite.
Dates
Dates grow in thick clusters on the giant date palm, native to the Middle East. The name is thought to come from the Greek 'daktulos' meaning 'finger' after the shape of the fruit. Dates require a hot, dry climate and besides Africa and the Middle East, flourish in California and Arizona. Dates are green when unripe and turn yellow, golden brown, black or mahogany red, depending on the variety as they ripen.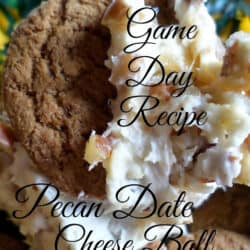 Pecan Date Cheese Dip
Ingredients
1

8 oz package

cream cheese, room temperature

2

tablespoons

maple syrup

2

tablespoons

brown sugar

3/4

cup

medrool dates, chopped

1/2

cup

pecans, toasted and chopped

gingersnap cookies, crackers, pretzels
Instructions
Cream together softened cream cheese, maple syrup and brown sugar until creamy. Add dates and toasted chopped pecans. Refrigerate 1 hour.

Serve dip with cookies, crackers or pretzels.
Nutrition
Serving:
1
g
,
Calories:
147
kcal
,
Carbohydrates:
23
g
,
Protein:
1
g
,
Fat:
7
g
,
Saturated Fat:
1
g
,
Cholesterol:
1
mg
,
Sodium:
2
mg
,
Potassium:
180
mg
,
Fiber:
2
g
,
Sugar:
20
g
,
Vitamin A:
25
IU
,
Calcium:
29
mg
,
Iron:
0.4
mg
Recent Recipes:
This recipe is made with Kraft Philadelphia Cream Cheese. Cherry Pecan Bacon Cheese Ball is another super delicious dip made with Kraft cream cheese, dried cherries, chopped pecans and crispy bacon. Try these perfect pancakes for breakfast. Cinnamon Pecan Swirl Pancakes