Pear Cranberry Pie Filling
We may earn money or products from the companies mentioned in this post.
Pear Cranberry Pie Filling
Fresh Pears and Cranberries marry beautifully together in this delicious pie filling. Pears with cranberries..the perfect winter fruit pie filling. A few weeks ago I stopped at my favorite orchard located in Bonduel WI called: Everflow Orchard. We have been stopping at Everflow Orchard ever since we moved "up north" over 5 years ago.
Everflow Orchard
With over 40 varieties of apples plus plums and pears, you will definitely find something tasty to snack on. Plus, they offer free samples. Stop by Everflow Orchard and check out all they have to offer. You'll be so glad you did! Did I mention they sell farm fresh eggs? Nothing beats farm fresh eggs in my book! Pear Cranberry Pie Filling is a true delight.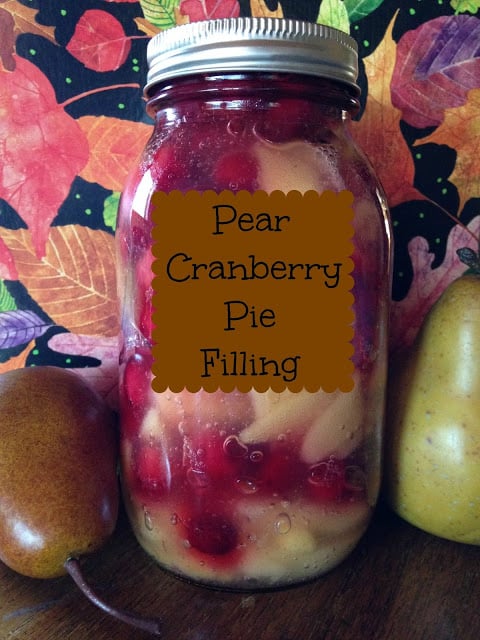 Recipe Note: This recipe can easily be doubled. I forgot to remove the air-bubbles *See pictures above* It didn't effect the taste or texture of the pie filling. You can also make this delicious recipe for Rustic Pear Cranberry Tart using Pear Cranberry Pie Filling. Still on the fence about Pear Cranberry Pie Filling? Don't be, the natural sweetness from the pears offsets the tartness of the cranberries beautifully making this pie filling my favorite.
Pick Your Own
If you are in need of any information about where to "pick" anything from A to Z. Pick Your Own has what you are looking for. They offer a complete guide to finding a 'pick your own' farm near you. Not only that there are crop calendars for each local area to tell you what is available to pick throughout the year.  They offer great guides on pickling and canning directions with many, many recipes.
Over 150+ recipes can be found on 'pick your own.' Easy illustrated directions to show you how to make jam, jelly, salsa, pickles, spaghetti sauce and so much more. Pick Your Own will show you how to can, freeze dry or preserve the harvest you picked. Whether you call it pick-your-own, PYO or U-pick, you will find one in your local area; county/state/province. Pick Your Own website is great to use if you plan on traveling to another state to pick.
Festivals
At Pick Your Own you will also find a related fruit or vegetable festival somewhere; tomato fest, corn fest, blueberry fest, apple fest, and more. You will even be able to find seasonal celebrations such as Easter Egg Hunts held at farms and churches, St Patrick's Day parades, and here in Wisconsin during the month of June, you'll find a line-up of Breakfast on the Farm.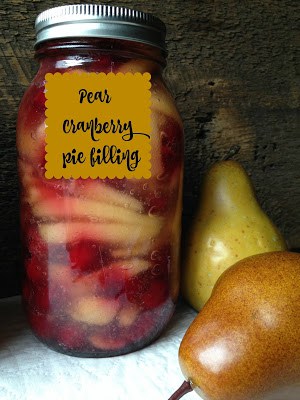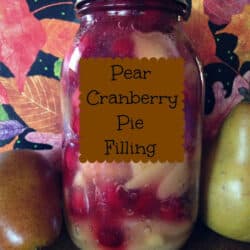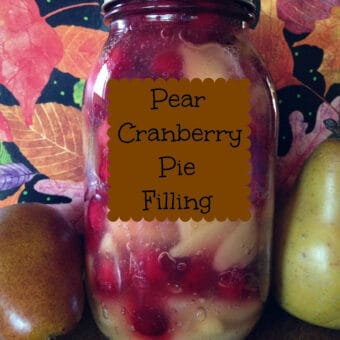 Pear Cranberry Pie Filling
Pear Cranberry Pie Filling is delicious:)
Ingredients
6

cups

sliced firm pears

2

cups

fresh cranberries

1 1/2

cups

sugar

1/2

cup

clear jel

1

cup

cold water

1 1/2

cups

white grape juice

4

tablespoons

bottled lemon juice

1/8

teaspoon

ground ginger
Instructions
Wash, peel and core pears.

Prepare slices 1/2-inch wide and place in a large bowl containing water and 1/4 cup lemon juice, to prevent browning. In a large pan, bring 6 to 8 cups of water to a boil.

Add batches of pears, then cranberries, boil for 1 minute after the water returns to a boil.

Drain, but keep heated fruit in a covered bowl or pot.

Combine sugar, clear jel and spice in a large kettle with water and apple juice.

Stir and cook on medium-high heat until mixture thickens and begins to bubble.

Add lemon juice and boil 1 minute, stirring constantly.

Fold in drained pear slices and cranberries, immediately fill hot jars with mixture, leaving 1 1/2 inch headspace.

*Remove air bubbles*. Wipe rims of jars with a dampened, clean towel. Adjust lid and process immediately.

Process in a water bath canner for 25 minutes at a full boil.

Carefully remove jars with tongs, leave on counter top undisturbed for 24 hours.