Original Ranch Oyster Crackers
We may earn money or products from the companies mentioned in this post.
Original Ranch Oyster Crackers
These little crackers are great for snacking on or to drop into soup, chili or stew. Original ranch oyster crackers are not only delicious, this recipe couldn't get any easier! By changing the seasoning packet, you easily change the flavor of the crackers. Here on Turnips 2 Tangerines we have two flavors of oyster crackers that go with anything or are great for snacking, chicken noodle soup flavored and taco flavored oyster crackers.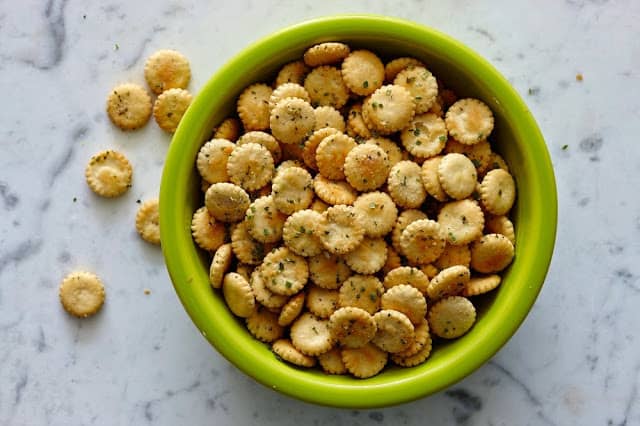 Flavored Oyster Crackers
This recipe has been around for a number of years. In fact by sister Barb gave me this recipe many years. One year during the holidays, she had everyone over to look at her Christmas tree. That rather bizarre ritual of visiting family and friends over the holiday season, to 'look' at their tree. I'm not sure if this holiday tradition is still done today (it's no longer a practice in my family) but years ago it was very popular.
'Look at Your Tree'
When I was young and up until about 20 years ago, people stopped by family and friends house during the holidays to look at their Christmas tree. I think this started out as a way for families and friends to get together over the holidays. Snacks and drinks would be served and sometimes a game of cards would ensue. Other times families partake in what is called a "Round Robin."
Round Robin
A "Round Robin" is a group of friends or family, that get together during the holidays by stopping at each others house. Let me explain. Ok, lets say you have four sisters and 2 brothers that are all married. They all live within an hour or so of each other. Driving distance. Everyone meets at the first house, enjoys snacks and drinks, (determined by host and hostess per house) visits about 2 hours or so, and on to the next house. So on and so forth.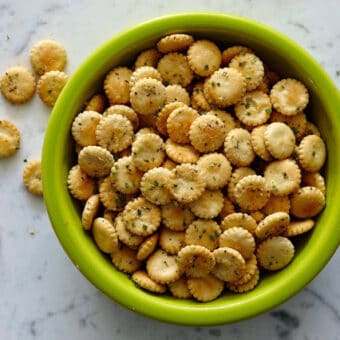 Original Ranch Oyster Crackers
Perfect for any occasion.
Ingredients
8

cups

oyster or soup crackers

1/4

cup

vegetable oil

1

oz packet

ranch salad dressing mix

ranch salad dressing mix
Instructions
Place crackers in a large resealable plastic bag. Pour oil over crackers and toss to coat. add dry salad dressing mix. Toss to coat. Spread on a jelly roll pan, bake at 250 for 15 to 20 minutes. Cool. Store in an airtight container.
Photo credit: Hidden Valley Ranch