Open Face Grilled Burgers with Portobello Buns
We may earn money or products from the companies mentioned in this post.
Open Face Grilled Burgers With Portobello Buns
It's a New Year and that means a New You. I'm back on a moderate Keto diet, if that makes sense, so I'm back to watching my carbs and sugar intake. By moderate I mean Keto with a few variations, according to my Doctors orders. So off I go, into the wonderful world of healthier food. I can honestly say that I'm looking forward to eating healthier again. So come join me, once again, on my journey to eating healthier. For dinner tonight why not make Open Face Grilled Burgers with Portobello Buns.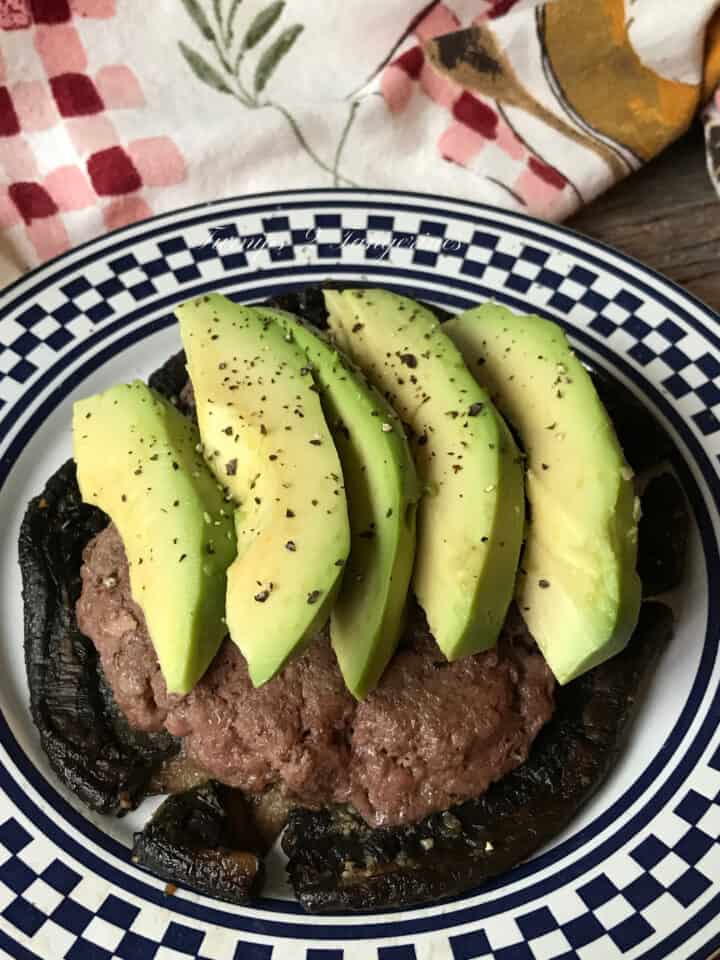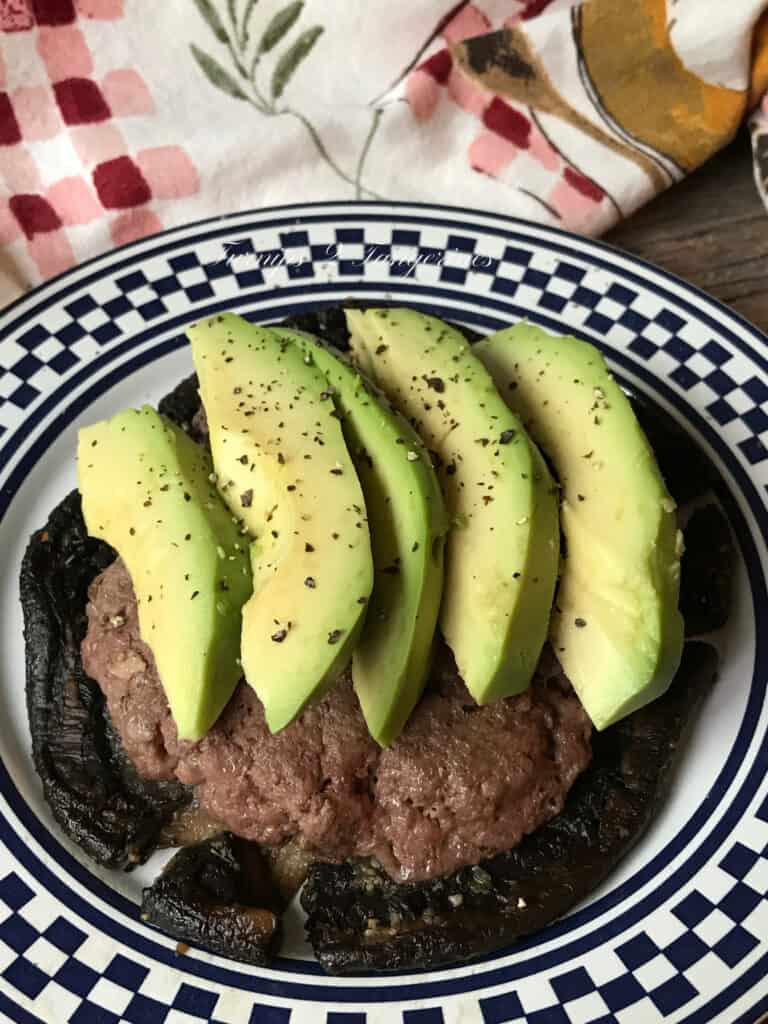 Open Face
What does 'open face' mean? Open-faced is a descriptor used culinarily for a sandwich. Which consists of one slice of bread topped with various ingredients such as sliced meat, cheese, pickles etc. Basically anything you'd find on a regular sandwich, can be put on an open-faced sandwich. Here are a two of our favorites; Open-faced Cucumber Sandwiches, and Open-Face Shrimp And Egg Sandwich.
Open-faced sandwiches are very popular in Scandinavia. They have become somewhat of an art form elaborately arranged and decorated. For the most part, open-faced sandwiches are cold, but there are also hot ones, which usually consist of bread topped with meat slices and gravy. This is the type of open-faced sandwich that I'm familiar with. I don't think there is a roadside diner from here to Missouri that doesn't have this type of open-faced sandwich on the menu.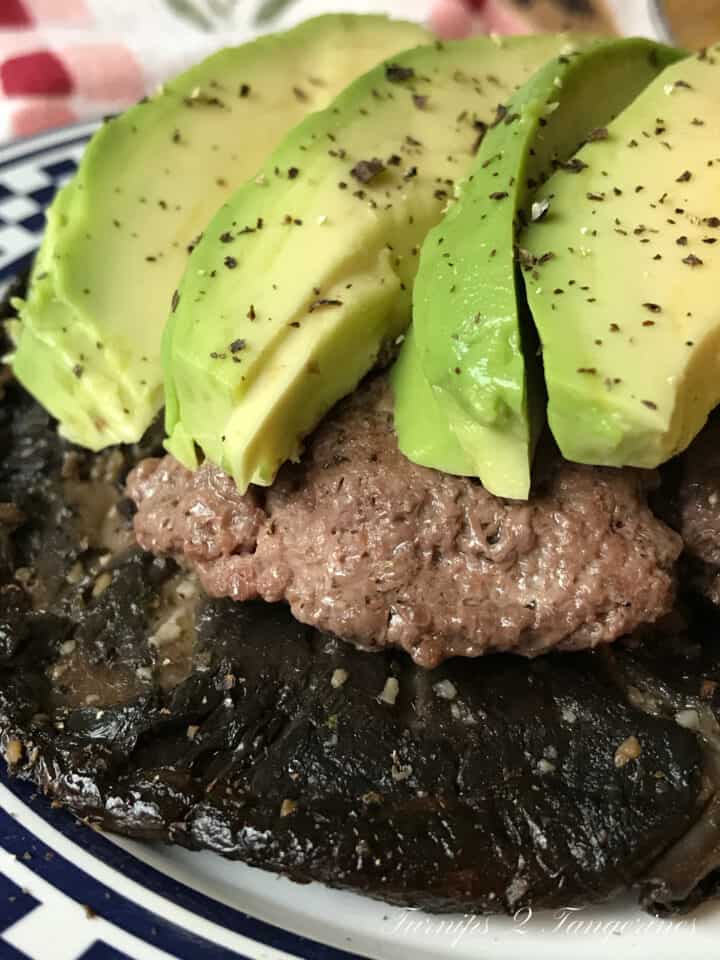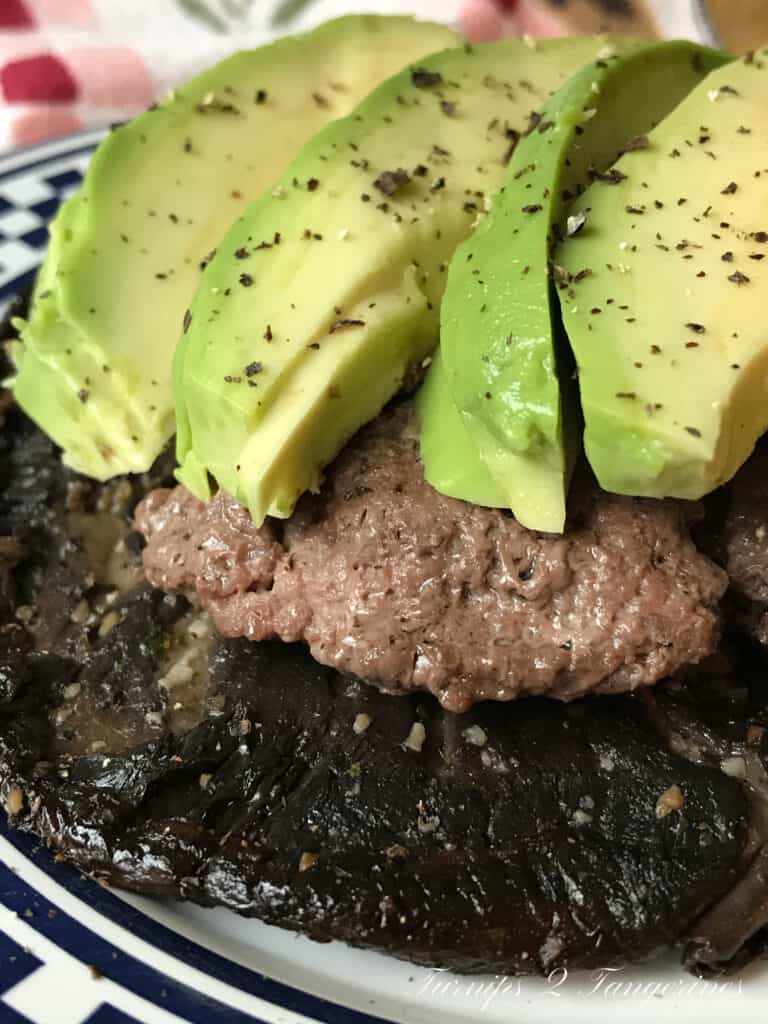 Portobello Mushroom
An extremely large, dark brown mushroom that is simply the fully mature form of the crimino, which in turn is a variation of the common cultivated white mushroom. The name "portobello" began to be used in the 1980's as a brilliant marketing ploy to popularize an unglamorous mushroom. More often than not, the large portobello mushroom had to be disposed of because growers couldn't sell them.
The portobello mushroom, which can easily measure 6-inches in diameter, has an open, flat cap. The portobello's gills are fully exposed, which means that some of the mushrooms moisture has evaporated. The reduced moisture concentrates and enriches the flavor and creates a dense, meaty texture.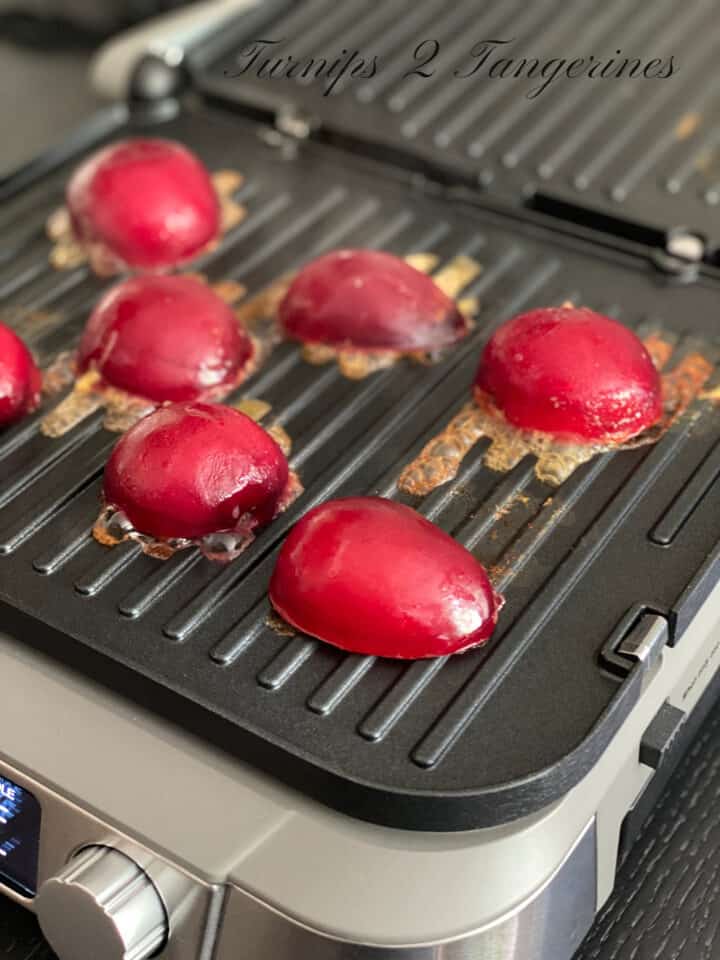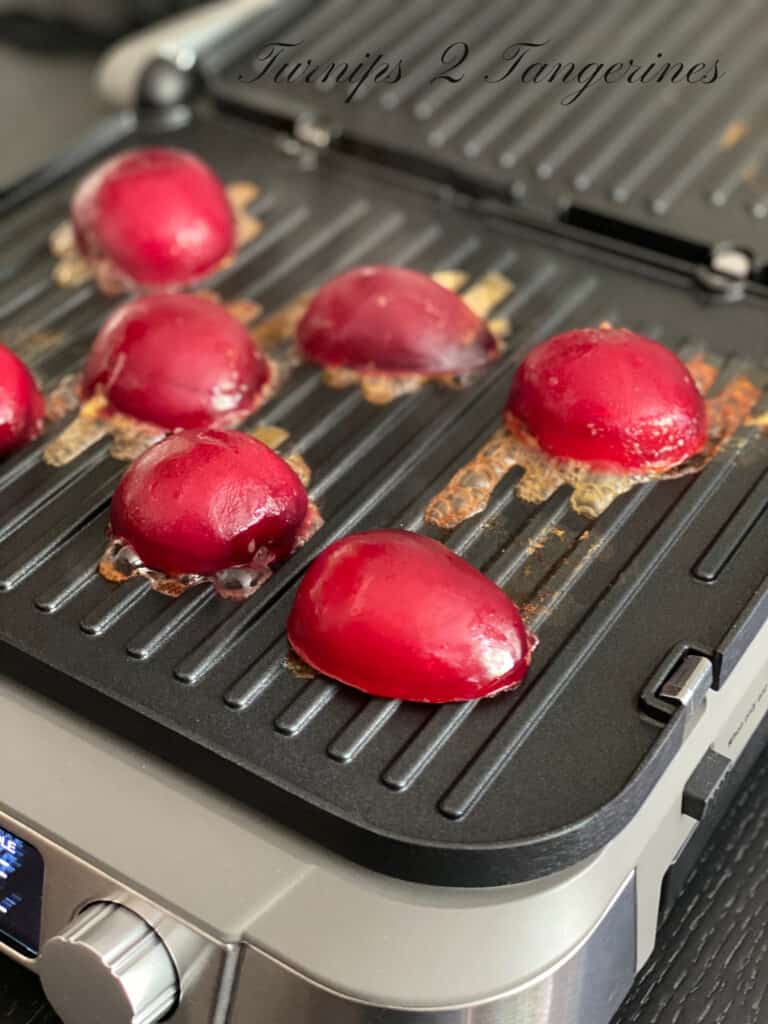 Cuisinart Griddler Elite
The Griddler® Elite boasts six impressive cooking functions in sleek brushed stainless steel that gleams on any kitchen countertop. This stylish electric grill can tackle any task, with the ability to grill, griddle, half grill, half griddle, panini press, and top melt sandwiches, meats, and appetizers. The digital electronic display allows you to set a timer if necessary. Dual zone temperature controls mean you can griddle an egg on one plate while grilling bacon on the other. The reversible grill plates have a nonstick surface and are dishwasher safe. The plates are removable for easy clean-up.
A few months ago I purchased the Cuisinart Griddler Elite. I can tell you that it was one of my better investments. Over the years I have purchased many a kitchen gadget and small appliances, only to have them end up at the Goodwill a few years later. But this was different, I actually hemmed and hawed over this griddle for some time. Should I? Shouldn't I? Do I need it? I'm I really going to use it?
The answer is yes! It's perfect for grilled chicken breast, pork chops, fish, shrimp, vegetables and fruit. It's my favorite way to prepare portobello mushrooms too. All you need to do is lightly drizzle both sides of the mushrooms with oil and then sprinkle with salt and pepper. Grill the mushrooms until tender or to your liking. Top your grilled portobello mushroom with anything from burgers to eggs to steak. If you don't have a Cuisinart Griddler Elite, simply use a panini press or small frying pan.
UP NEXT: What are the Benefits of Buying Locally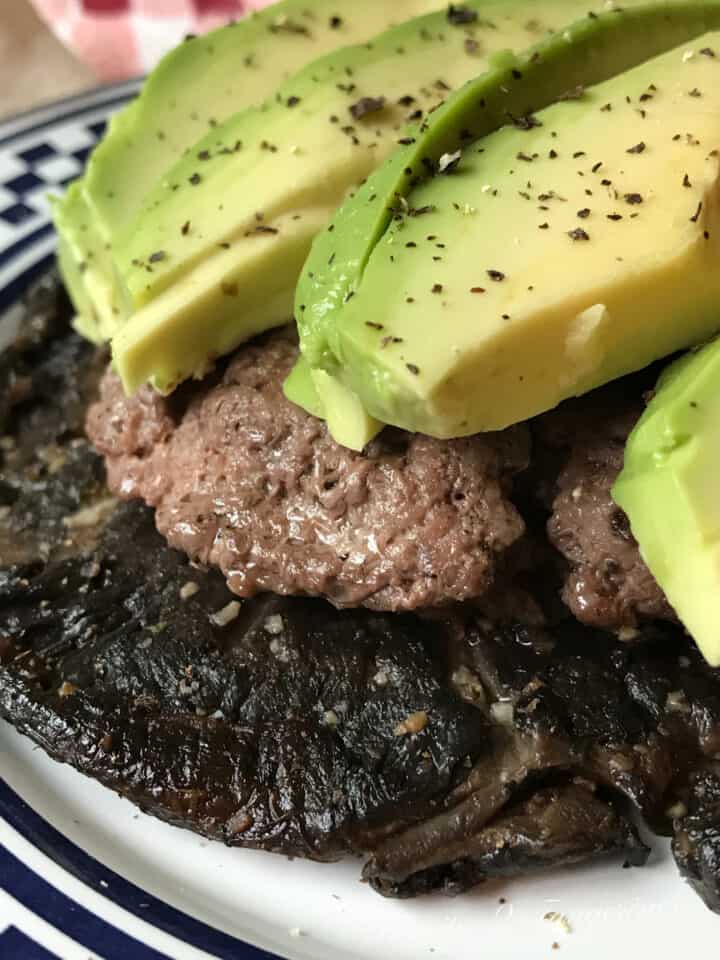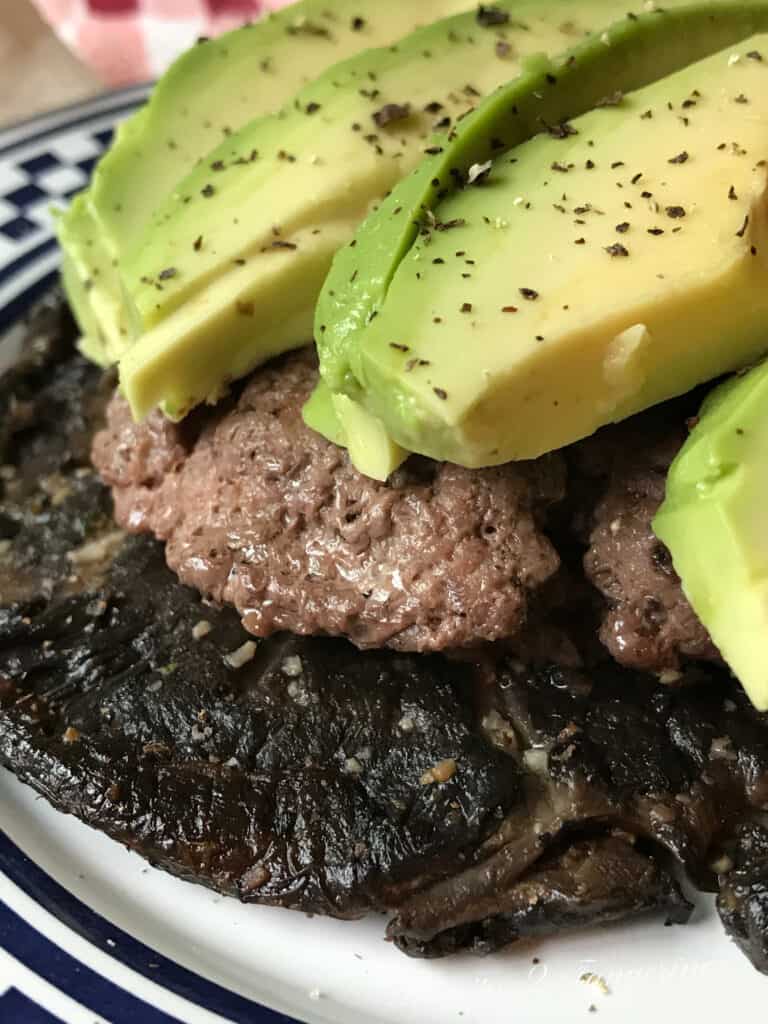 Open Face Grilled Burgers on Portobello Buns
Ingredients
½

cup

cremini mushrooms, chopped

1

lb

ground beef

1

lb

ground pork

4

cloves

garlic, minced

½

onion, grated

1

tsp

Montreal seasoning

1

tsp

salt

½

tsp

pepper

1

egg, lightly beaten

For the portobello buns

6

portobello mushrooms, stems removed

2

tbsp

olive oil

sea salt and pepper

2 or 3

ripe

avocados, sliced
Instructions
Preheat a grill pan to medium-high heat. Combine the chopped mushrooms, ground beef, ground pork, garlic, onion, Montreal seasoning, salt, pepper, and beaten egg.

Mix gently and form into 4-6 patties. Brush portobello caps with olive oil. Season with salt and pepper.

Grill burgers for about 4 minutes per side for medium burgers. Grill portobello mushrooms until tender and golden or to your liking.