Onion and Chive Crescent Rolls
We may earn money or products from the companies mentioned in this post.
Onion and Chive Crescent Rolls
Football Friday and the Game Day Recipe Cream Cheese Filled Crescent Rolls. Serve onion and chive crescent rolls with hot, steaming bowls of your
favorite chili, soup or casseroles. They're simply delicious. If you're looking for an easy appetizer or you just want something different and delicious to serve with a meal, than this recipe is what you're looking for.
Only Two
All you will need to make this beyond easy recipe, is only two ingredients. One tube (8 oz) of crescent rolls and one (8 oz) container onion and chive cream cheese spread. That's it! Unroll the tube of crescent rolls, spread with cream cheese spread, roll back up and bake. Serve with chili, stew, soup, or eat plain.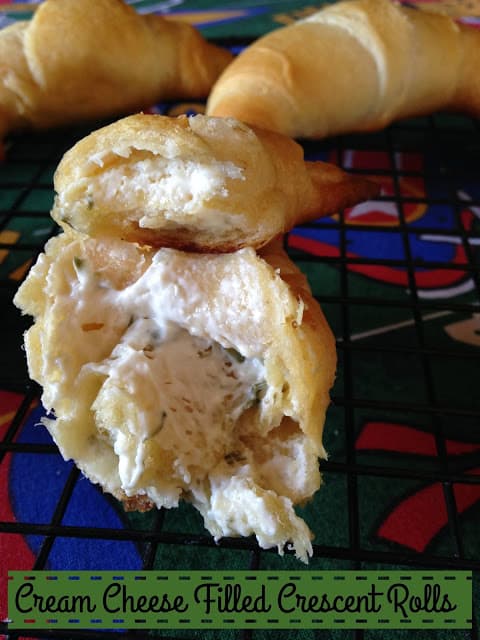 Cream Cheese Spread
You can purchase onion and chive cream cheese spread (Philadelphia) or make your own by simply adding chopped green onions and chopped fresh chives to softened cream cheese. We like to use a cream cheese spread from Ron's Cheese. Don't like onion and chive cheese spread? No problem..use any "flavor" you like. If you want to go on the sweet side, substitute pineapple cream cheese, strawberry cream cheese and so on.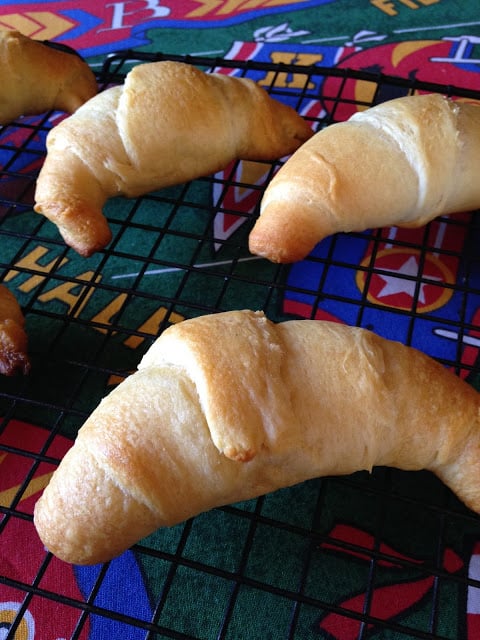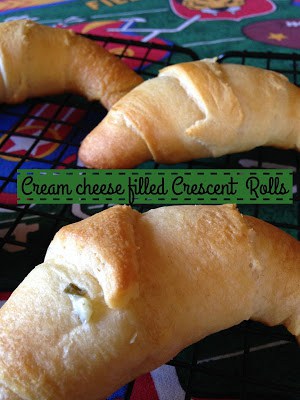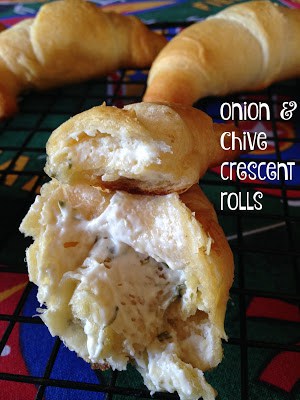 Crescent Rolls
They're so many fantastic recipes you can make with  Pillsbury crescent rolls. The list goes on and on. I'm always amazed at the different ways people come up with to use crescent rolls. Take a look on Pinterest sometime and you'll be amazed too. What's really amazing about the recipes is that they usually only require a few ingredients.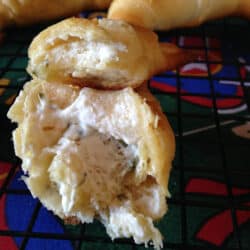 Onion and Chive Crescent Rolls  
Ingredients
1

8 oz container

onion and chive cream cheese spread

1

8 oz package

original crescent rolls
Instructions
Unroll crescent rolls, separate at perforated edges.

Spread crescent rolls with cream cheese spread.

Roll up as normal.

Place on ungreased baking sheet.

Bake at 375° for 9 to 12 minutes.
Recipes On Tap
Nurnberger Bratwurst or Three on a Roll  and Buffalo Chicken Bites