Old World Christmas Market 2015
We may earn money or products from the companies mentioned in this post.
Old World Christmas Market 2015
Looking for a way to get into the Holiday "Spirit"? Why not take a day trip to Old World Christmas Market Located at The Osthoff Resort in Elkhart Lake Wisconsin. Reminiscent of the centuries-old Christkindlesmarkt of Nüremberg, Germany, this annual Old World Christmas Market at The Osthoff Resort offers the warmth and merriment of this Old World tradition.
The Beautiful Osthoff Resort
The Osthoff Resort's Old World Christmas Market was named one of the 2012 American Bus Association's Top 100 Events in North America. For ten consecutive days, guests stroll the aisles of a grand heated tent bedecked with fragrant boughs of fresh evergreens and the tantalizing scents of roasted almonds and Nüremberg bratwurst as they browse for unique and specialty items among international and regional artisans.
One Of A Kind Gifts
Here is a short list of the unique gifts you can purchase at The Old World Christmas Market; Czech blown-glass ornaments, Russian nesting dolls, German hand-carved smokers and nutcrackers, fine apparel, handmade amber and silver jewelry, Turkish pashmina scarves and shawls, stained glass art, Russian hand-painted Santas, fresh green wreaths, kissing balls and centerpieces, alpaca products, Estonia woolens, fine chocolates, Plauen lace, fine woodwork, fur products and much more!
Old World Food Court
The Old World Food Court offers shoppers space to relax and enjoy delectable German fare, such as, Nüremberg bratwurst, hot glühwein, sauerbraten, dumplings, wiener schnitzel, potato pancakes, red cabbage, pulled pork and apple strudel. Father Christmas, the venerable old gentleman in his berry red, fur-trimmed suit, roams the market merrily greeting children of all ages. So be sure to bring along your camera for some memorable photo opportunities.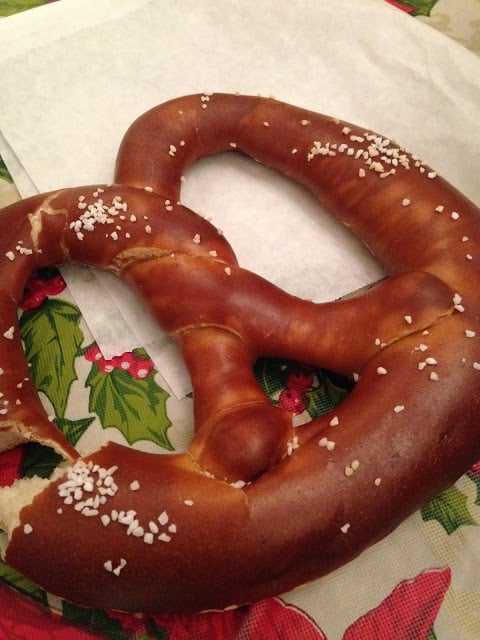 Where and When:
Old World Christmas Market is held at the beautiful Osthoff Resort located at: 101 Osthoff Ave. Elkhart Lake, WI 53020. This years event starts  on December 4th-13th, 2015, 10 am to 5 pm daily.