Old Fashioned Molasses Cookies
We may earn money or products from the companies mentioned in this post.
Old Fashioned Molasses Cookies
There is nothing better than baking and eating cookies on a cold, snowy afternoon. Make it a snow day today at your house and whip up a batch of Old Fashioned Molasses Cookies. These classic cookies will fill your home with a wonderful, spicy aroma. I love the classic cookies, like these old fashioned molasses cookies, gingersnap cookies, snickerdoodles and of course peanut butter cookies. But let's face it, I love all cookies.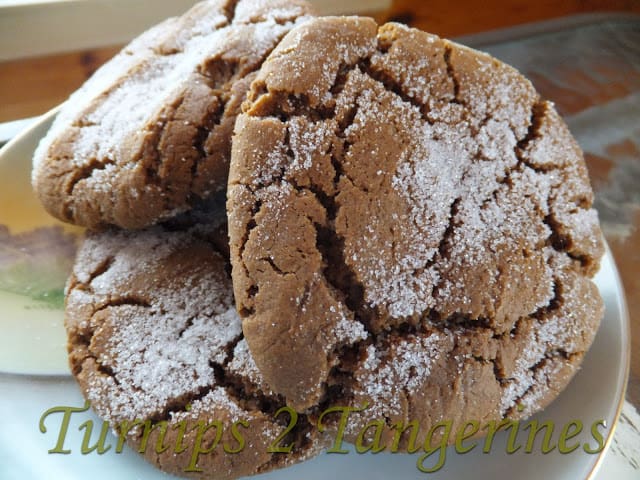 For-ever
Old Fashioned molasses cookies have been around for-ever. They have been popular for many reasons. Years ago they were made due in part because molasses was readily available everywhere and sugar was expensive. Molasses adds the unique flavor obviously in these cookies, along with a melody of warm spices. An old fashioned classic cookie that is just as popular today as they were 100 years ago.
Molasses
During the refining of sugar cane and sugar beets, the juice squeezed from these plants is boiled to a syrupy mixture from which sugar crystals are extracted. The remaining brownish-black liquid is molasses. Light Molasses comes from the first boiling of the sugar syrup and is lighter in both flavor and color. It's often used as a pancake and waffle syrup. Dark Molasses comes from a second boiling and is darker, thicker and less sweet than light molasses. It's generally used as a flavoring in American classics such as Gingerbread, Shoofly Pie, Indian Pudding, and Boston Baked Beans.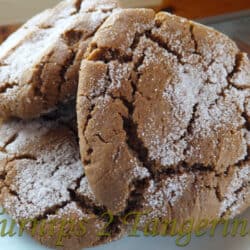 Old Fashioned Molasses Cookies
Ingredients
3/4

cup

butter, softened

1

cup

sugar

1/4

cup

molasses

1

egg

2

cups

flour

2

teaspoons

baking powder

1/2

teaspoon

baking soda

1/4

teaspoon

salt

1

teaspoon

ground cinnamon

1/2

teaspoon

ground cloves

1/2

teaspoon

ground ginger
Instructions
In a large bowl, cream butter and sugar until light and fluffy. Beat in molasses and egg. Combine dry ingredients, gradually add to creamed mixture. Cover and refrigerate for 1 hour or until firm. Roll into 1-inch balls. Place 2 inches apart on greased baking sheets. Press flat with a glass dipped in sugar.

Bake at 375º for 8 to 10 minutes or until lightly browned. Remove to wire racks to cool. Sprinkle with more sugar if desired.
Mint Meringue Cookies  These light as air cookies are super delicious. Another favorite meringue cookie is Peppermint Meringue Kisses