Old Fashioned Liver Pate
We may earn money or products from the companies mentioned in this post.
Old Fashioned Liver Pâté
Merry Christmas Eve. Make this Old Fashioned French Classic, Liver Pâté. Old Fashioned Liver Pâté is a delicious appetizer to serve on Christmas Eve, New Year's Eve or for any occasion really. It would be great served at your Super Bowl party this year too. If there is any hors d'oeuvre that needs to make a comeback, it definitely is this French Classic, Liver Pâté.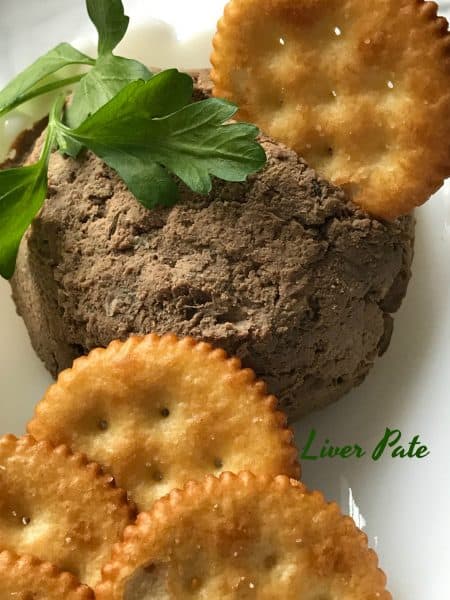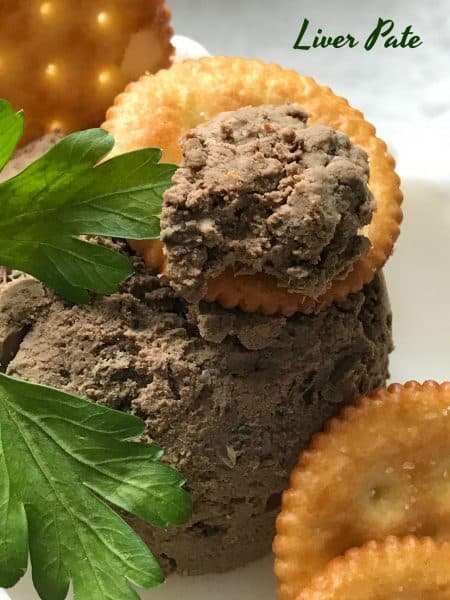 In the 1940's and 50's
In the 1940's and 50's, no dinner party would be complete without serving Liver Pâté. Often times Liver Pâté would be served in beautiful, cut glass crystal bowls, set over an even larger cut glass crystal bowl filled with shaved ice. It took center stage on the buffet or side board, along with Shrimp Cocktail, a Chafing Dish filled with Swedish Meatballs, bowls of Caviar, rows of Canapes and Oysters Rockefeller. Liver Pâté was spread thickly on slices of toasted baguette with a silver butter knife. Very, very, fancy indeed.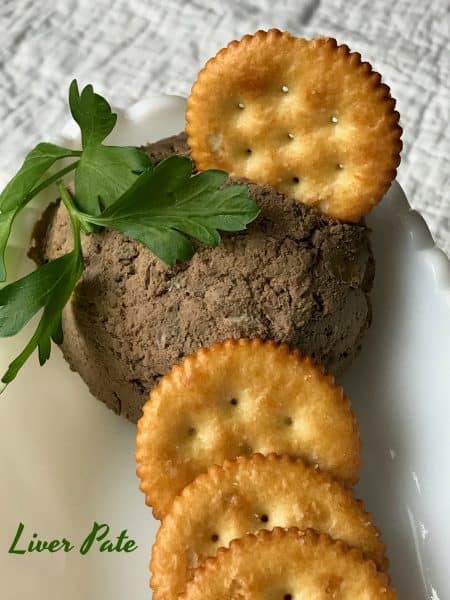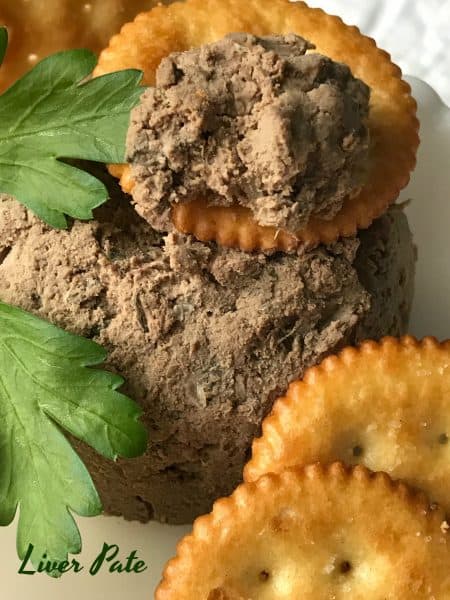 Liver Pâté for Today
I think liver pâté needs to get a little less fancy and get a lot more down-to-earth. Not only is liver pâté easy to make, and I mean super easy, it's beyond affordable to make, bordering on down right cheap. I know what many of you are thinking, "but it's Liver!" I get that, I'm not a fan of liver myself, but for some reason I like liver pâté. Even if you think you don't like liver pâté, give it another try, you might realize that you do indeed like it after all.
Serve with Garlic Toasts
I like to serve liver pâté with garlic toasts or buttery crackers.  You can certainly make your own garlic toasts but I prefer to save some time and purchase mine. Garlic toasts can be purchased at most grocery stores in the bakery department. They come in big bags and are relatively inexpensive, usually under $2.50 for a bag. Whether you make your own garlic toasts or purchase them, liver pâté is the perfect toast topper.
Relatively Inexpensive
For well under $8.00, you can make live pâté and bring a deliciously different and satisfying appetizer to your next party. So this New Year's Eve, when your asked to bring a dish to pass, make up a bowl of Liver Pâté and pick up a bag of garlic toasts. PS…leave the fancy, crystal glass bowl at home and fill it with some candy!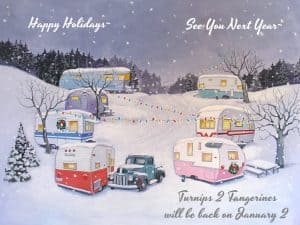 For this recipe we used a dry mustard by Coleman's
Old Fashioned Liver Pate
Delicious served on Garlic Toast.
Ingredients
2

15 ounce containers

chicken livers, drained

2

small

onions, sliced

3

cloves

garlic, peeled and sliced in half

1/2

teaspoon

celery seed

2

bay leaves

water

4

tablespoons

shallots, chopped

2

clove

garlic, minced

3/4

cup

softened butter, divided

2

teaspoons

mustard dry

1

teaspoon

herbs de provence

1

teaspoon

salt

1/2

teaspoon

white pepper ground

2

tablespoons

brandy

2

tablespoons

heavy cream or evaporated milk
Instructions
In large saucepan, combine chicken livers, sliced onions, garlic, celery seed and bay leaves. Cover with water. Bring to a boil. Turn off heat and livers sit in mixture for 10 minutes. Drain, remove livers and set aside. Discard onion/garlic mixture.

In a medium saute pan, cook livers, shallots and garlic in 1/4 cup butter until livers, shallots and garlic are soft. Remove from heat and blend in food processor.

Add remaining ingredients, blend in food processor. Turn into serving dish. Cover and chill several hours or overnight.

Serve with garlic toasts.
Recent Recipe: How to Make a Sourdough Starter