Old Fashioned Gingersnap Cookies
We may earn money or products from the companies mentioned in this post.
Old Fashioned Gingersnap Cookies
An Old Fashioned Gingersnap Cookie with that classic taste everyone loves. Crispy on the outside and slightly chewy on the inside with a pleasant, spicy flavor. Just like your grandma made. Not only are Old Fashioned Gingersnap Cookies delicious with a glass of milk or dunked into a mug of hot coffee, gingersnap cookies make an excellent cookie crumb crust for cheesecakes and ice cream pies.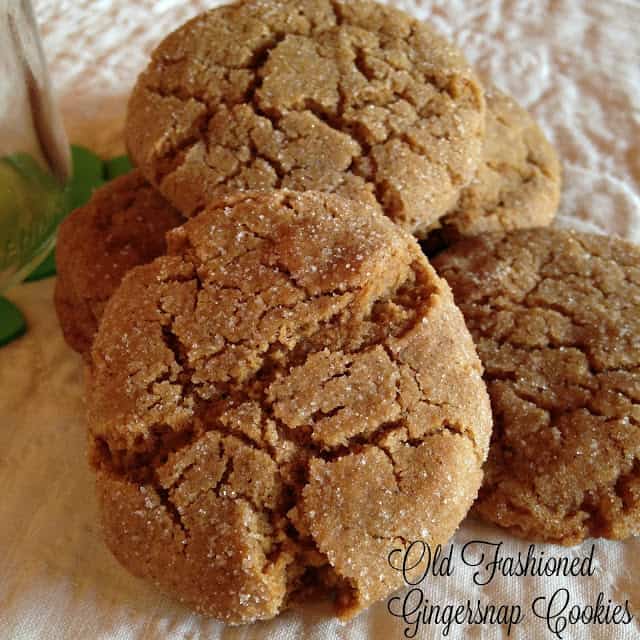 Cookies and Beer?
Old Fashioned Gingersnap Cookies and beer go excellent together! Don't believe me ? Give it a try. Gingersnap cookies go well with any dark, traditional style Irish Stout Beer. The malty, molasses flavor of a stout beer go excellent with molasses cookies. This strange combination is sure to please even the traditional beer drinker. The next time you're hosting a St. Patty's Day party or just having the gang over to watch a sport event on your new big screen TV, set out a plate of Gingersnap cookies. You'll be amazed at how quickly they disappear:)
Serve With
Serve Gingersnap Cookies after a delicious Irish inspired meal of Bangers and Mash with Onion Stout Gravy. Don't forget How to Make Green Beer. You certainly can't serve an Irish Dinner without some sort of beer. Most traditional Irish beer is dark, which means you can't color it "green" for that you'll need a lighter beer such as a Pilsner. We purchased the beer pictured below at Aldi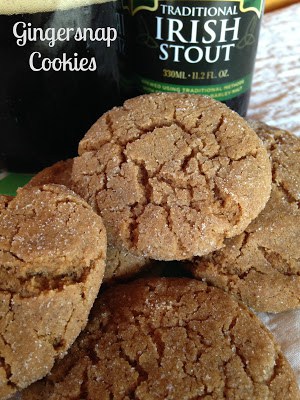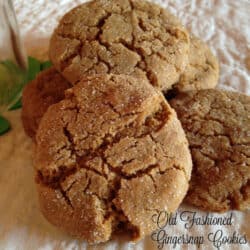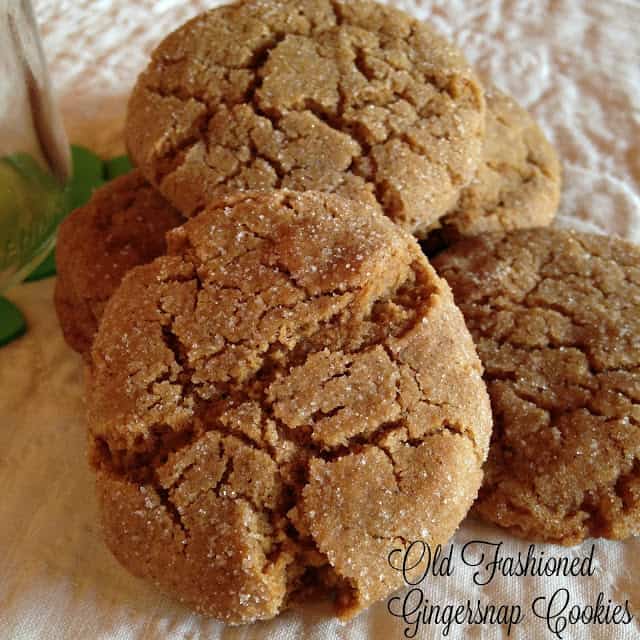 Old Fashioned Gingersnap Cookies
An old fashioned gingersnap cookie, just like Grandma makes!
Ingredients
2

cups

all-purpose flour

2

teaspoons

baking soda

1 1/2

teaspoons

ground ginger

1

teaspoon

ground cinnamon

1/2

teaspoon

salt

1/4

teaspoon

ground allspice

1/4

teaspoon

ground cloves

2

teaspoons

minced crystallized ginger

1/2

cup

shortening

1/4

cup

unsalted butter, softened

1/2

cup

firmly packed light brown sugar

1/2

cup

granulated sugar

1/4

cup

molasses

1

egg

1/4

cup

sugar, for rolling
Instructions
In a medium bowl, whisk together flour, baking soda, ground ginger,

cinnamon, salt, ground allspice, ground cloves and minced crystallized ginger.

In a large bowl, beat together the shortening, butter, brown sugar and sugar.

Beat on medium speed until light and fluffy, 3 to 4 minutes.

Add in the molasses and egg, beat until well incorporated.

Add the flour mixture by scoopfuls and beat until combined.

Place the 1/4 cup of sugar in a small bowl.

Roll the dough into balls that are 1-inch in diameter, then roll in sugar.

Place 12 balls on a baking sheet 2-inches apart.

Bake cookies 9 to 11 minutes. Remove to wire racks to cool.
*Baking Tip:
To get that classic crinkle look on the tops of your gingersnap cookies,  after 9 minutes of baking, lightly press the puffed tops of the cookies with your fingers and bake 1 to 2 minutes longer.