Oatmeal Raisin Cinnamon Chip Cookies
We may earn money or products from the companies mentioned in this post.
Oatmeal Raisin Cinnamon Chip Cookies
Everyone loves cookies and Oatmeal Raisin Cinnamon Chip Cookies are delicious! If you love warm cinnamon raisin oatmeal then you will definitely love these cookies. That's exactly what these cookies taste like. Oatmeal cookies with raisins and the subtle warmth from the cinnamon make these cookies a real favorite in my house. Adding cinnamon chips to the cookie dough turns the cookies into something special. Perfect as a snack with a glass of milk or for dessert after lunch.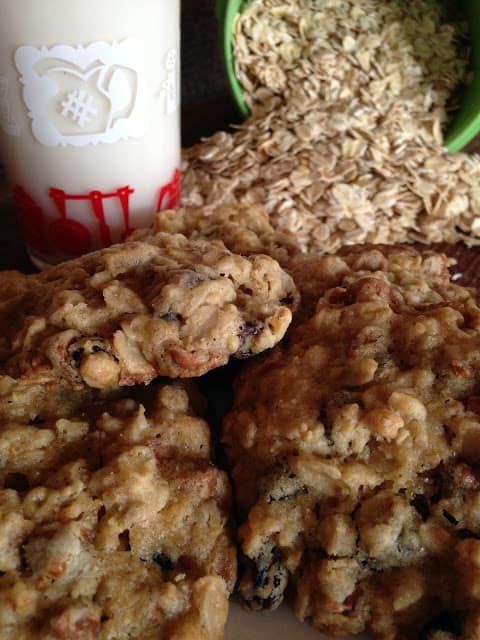 Brief History of Oatmeal Raisin Cookie
Oatmeal cookies evolved from oat cakes, a type of plain flatbread made centuries ago by the British and the Scots. This makes sense since the Brits and Scots have been enjoying oats for centuries, way before it became fashionable. Raisins and nuts were added to the mix somewhere around the Middle Ages to make the cakes tastier. The first recorded oatmeal raisin cookie recipe was written by Fannie Merritt Farmer in 1896.
Oatmeal cookies were billed as "health food," and by the early 1900's a recipe appeared on every container of Quaker Oats and still is to this day. Make yourself a batch of health food cookies of your very own. Today, everything imaginable is added to the original Quaker Oats oatmeal cookie recipe. We still like to use old-fashioned oatmeal verses instant but that's just a personal preference.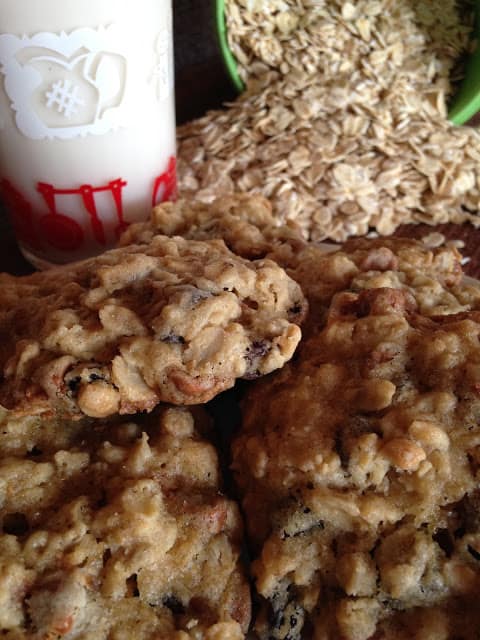 Today's Tasty Tip:
How to easily Separate Bacon Strips. To easily separate packaged bacon strips, first roll up the whole package as tightly as you can the long way. You'll be amazed at how easily the strips come apart.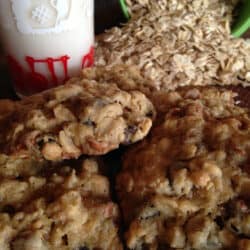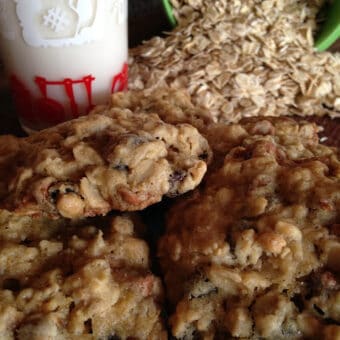 Oatmeal Raisin Cinnamon Chip Cookies
Ingredients
1

cup

butter, softened

1

cup

packed light brown sugar

1/3

cup

sugar

2

eggs

1 1/2

teaspoons

vanilla extract

1 1/2

cups

flour

1

teaspoon

baking soda

1/8

teaspoon

salt

1/4

teaspoon

ground cinnamon

2 1/2

cups

oats

1

10 oz package

cinnamon chips

3/4

cup

golden raisins
Instructions
Beat butter, brown sugar, and sugar in bowl until creamy.

Add eggs and vanilla, beat well.

Combine the flour, baking soda, salt and cinnamon;

add to butter mixture, mix well.

Stir in oats, cinnamon chips and raisins. (batter will be stiff)

Drop by heaping teaspoons onto un-greased cookie sheet.

Bake 10 to 12 minutes or until lightly browned.

Cool 1 minute on cookie sheet, remove from cookie sheet to wire rack.
Made With
Recipes On Tap