New Farm Stand Discovered
We may earn money or products from the companies mentioned in this post.
New Farm Stand Discovered
Have you ever driven past a building, store or shop and said to yourself, "One of these days I'm going to stop in there." But you continue to drive right on by. In fact, you have probably driven past the same place over and over again. Each time saying to yourself, "one of these days." Many times I've even driven past that same store weeks later, only to find that they've gone out of business. Then I say to myself, "you should have stopped in when you had the chance!" Well that's what today's story is all about. I finally stopped in. New Farm Stand Discovered is Growing With Him Farms and is a fantastic find.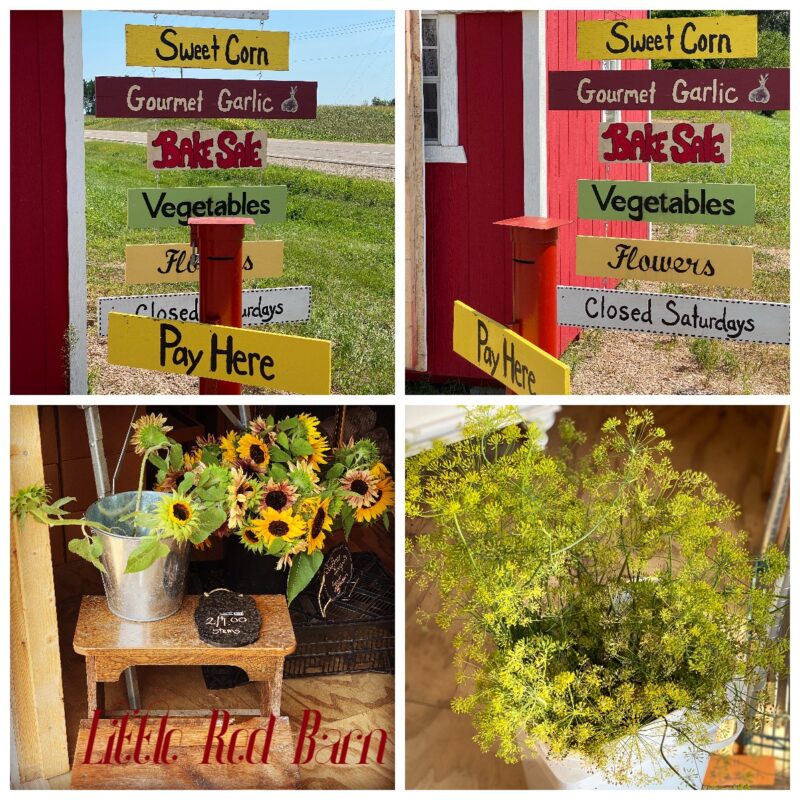 At the Top of the Hill
I have driven past this little red barn farm stand countless times. It's located at the top of the hill, just outside of Suring WI. I drive past this little red barn on my way to my grandkids house, on the way to the vet and once a month on my way to the laundry mat. It has been there for as long as I can recall. Evolving from a simple farm stand to the super cute, red barn-style stand it is now. The name of the stand is; Growing With Him Farms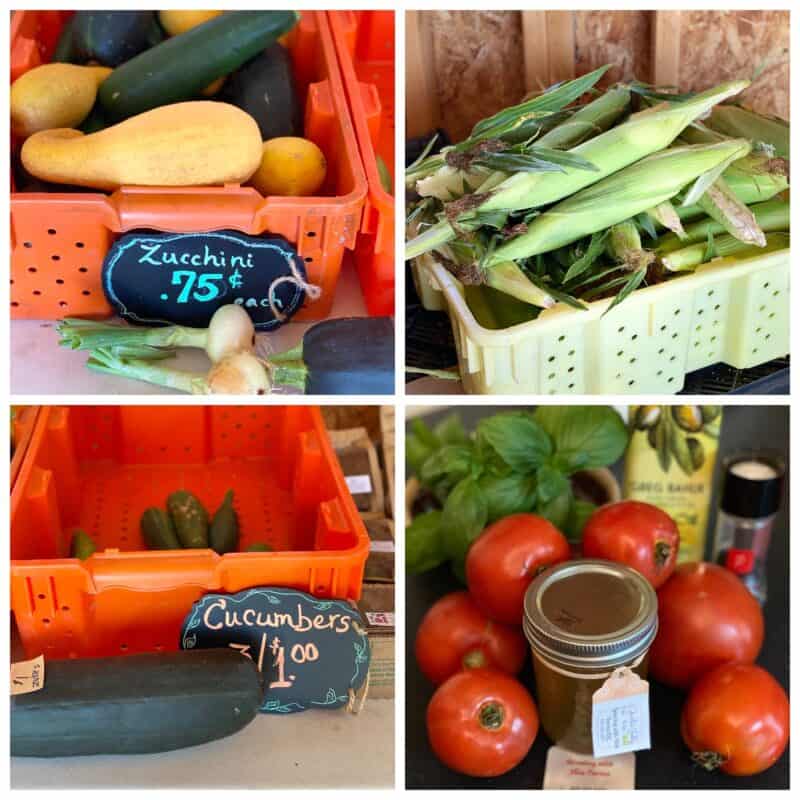 Everything From Cookies to Zucchini
Originally, I stopped at the farm stand because I was looking for tomatoes. The weekend before I made the 3 hr. trip, one way, to shop at IKEA and Trader Joe's with my daughter Mindy. Trader Joe's always has basil plants for sale and what goes perfectly with fresh tomatoes? Fresh Basil! Now I had to find some fresh tomatoes, which proved to be far more difficult to find than the basil. I went to 4 different farm stands before I remembered the stand at the top of the hill. I wasn't expecting much when I turned off the highway and into the small, corn field, parking area. I was pleasantly surprised upon entering the stand. As you can tell by the photos, the stand is super cute & clean inside, and they had tomatoes!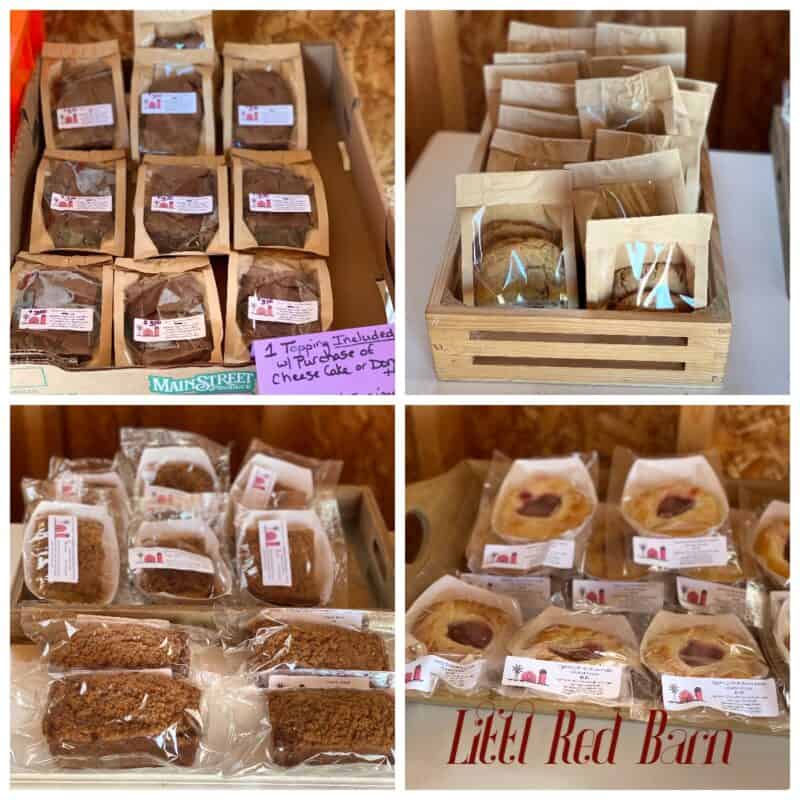 So Glad I Stopped
Not only did I pick up tomatoes, I bought a jar of pickled garlic scapes, a jar of garlic jelly, and some chocolate chip cookies. My hubby and I stopped back on Saturday but unfortunately they were closed. No need to worry though, we'll be back. I'm so glad I discovered this new farm stand and I won't be driving past it anymore!! In fact, it's on my agenda for tomorrow morning. I sure hope they have some of that Zucchini Crumb Cake left!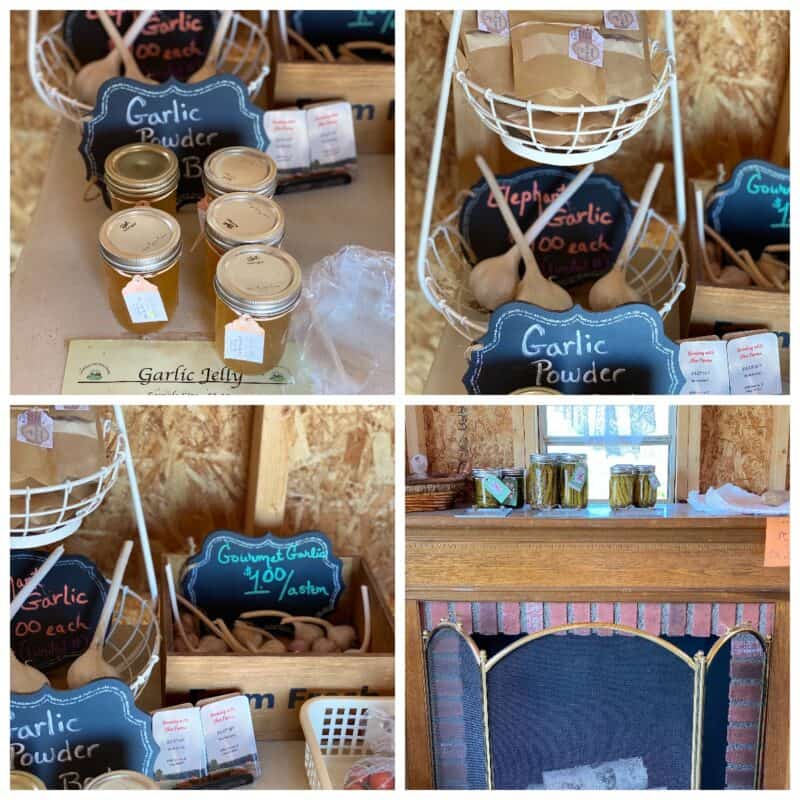 Looking for more fresh Farm Stand Ideas?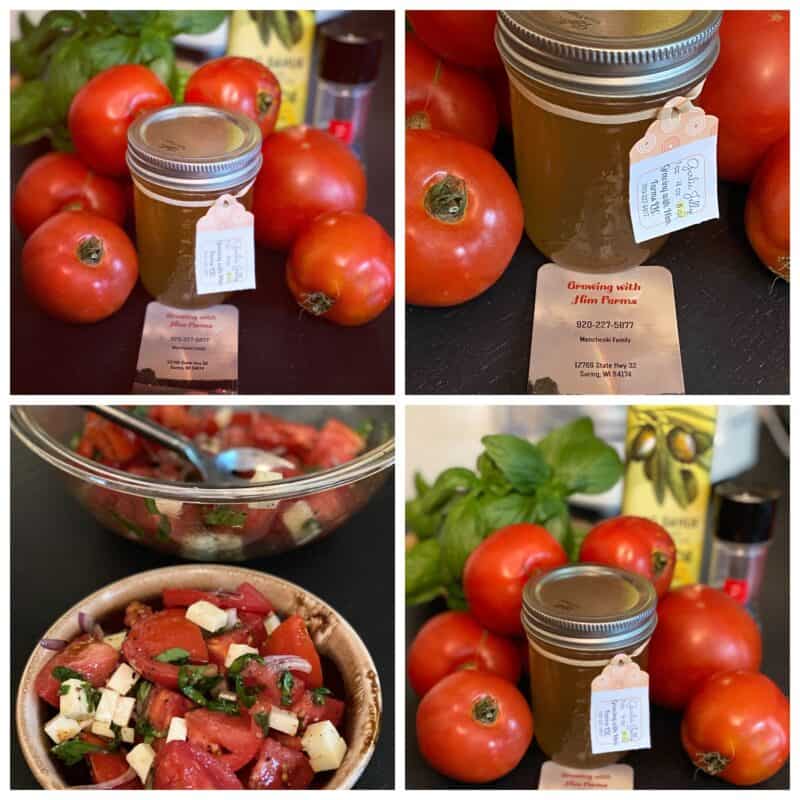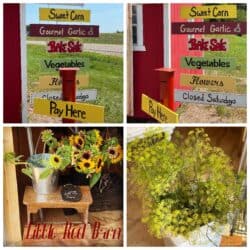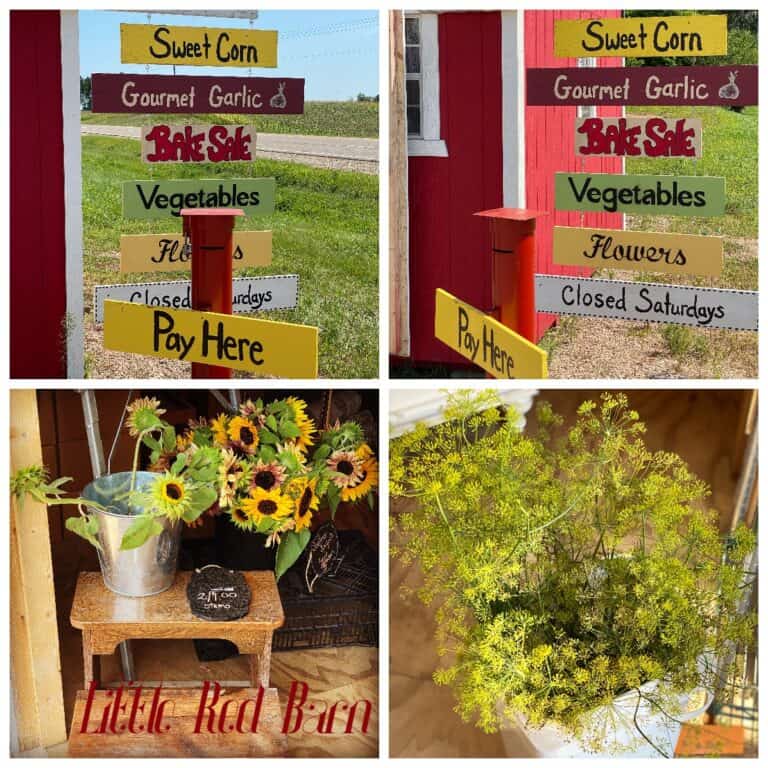 Super Easy Tomato Salad
Do you have an over abundance of tomatoes? Here is a fast, easy and delicious recipe.
Ingredients
8

fresh tomatoes

1/2

medium

red onion, thinly sliced

6

ounces

brick cheese

fresh basil leaves, sliced into ribbons

fresh ground pepper

1/4 to 1/3

cup

olive oil
Instructions
Quarter tomatoes, seed. Place tomatoes in a large bowl. Toss together with red onion, cheese, basil and pepper.

Drizzle olive oil over tomato mixture, toss gently.