Nellie and Joe's Famous Key Lime Pie
We may earn money or products from the companies mentioned in this post.
Nellie and Joe's Famous Key Lime Pie
If you like Key Lime Pie than you'll love this version made with Nellie and Joe's Famous Key Lime Juice. Only three ingredients are needed; key lime juice, egg yolks and sweetened condensed milk. The filling gets poured into a pre-made graham cracker crust or you can certainly make a graham cracker crust from scratch, it's super easy! The pie is baked for 15 minutes and that's all there is to it. The recipe for Nellie and Joe's Famous Key Lime Pie can be found on the back of the bottle of Nellie and Joe's key lime juice. No kidding:)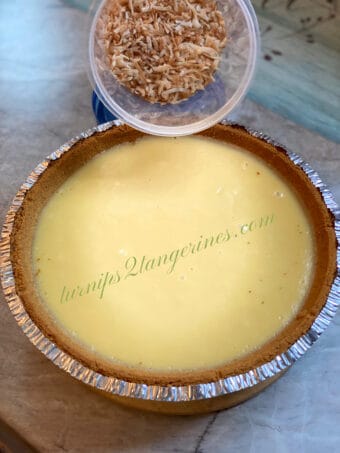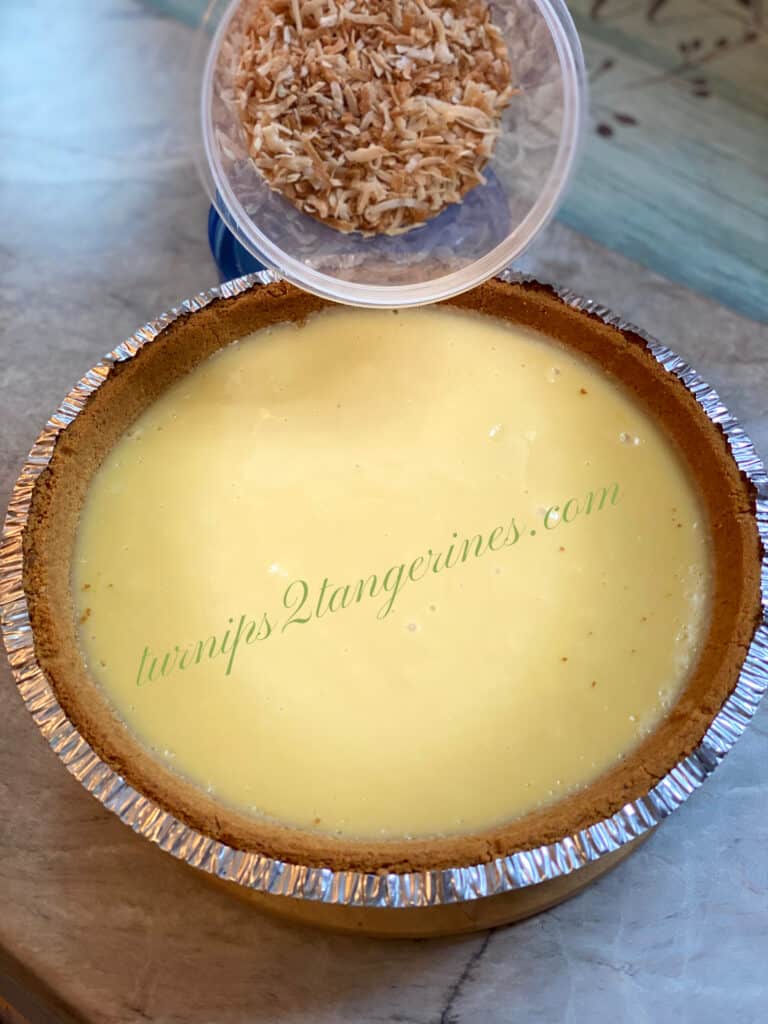 Not Green Please
Traditionally, key lime pie is topped with whipped cream but a meringue topping can be made with the leftover egg whites. We decided to top Nellie and Joe's Famous Key Lime Pie with toasted coconut. We love toasted coconut! Aldi has a coconut flavored whipped topping, (the canned variety), that would be super delish with key lime pie.
Another thing that should be pointed out here, key lime pie isn't "green" Some people insist on adding green food coloring to key lime pie to make it appear "greener" than it's supposed to be. Key lime pie should be roughly the color of chartreuse, more like a slightly watered down chartreuse. Needless to say, leave the green food coloring for Grasshopper Pie.
Key Lime Juice
Famous as the southernmost speck of land in the continental United States, Key West Florida is an island filled with many wonderful taste traditions. Most notable is Key Lime Pie, a delicious but surprisingly simple pie to make. The ingredient list for Key Lime Pie is a short one; key lime juice, sweetened condensed milk, and egg yolks.
No one knows for certain how or when Key Lime Pie began. One speculation is that this locally made custard pie became a favorite when a new product called sweetened condensed milk became available. This canned milk product had become popular, especially in the south, because of its long shelf life and no need for refrigeration. Key West locals say that a true Key Lime Pie is not baked; as they say, "the lime does the cookin" of the ingredients.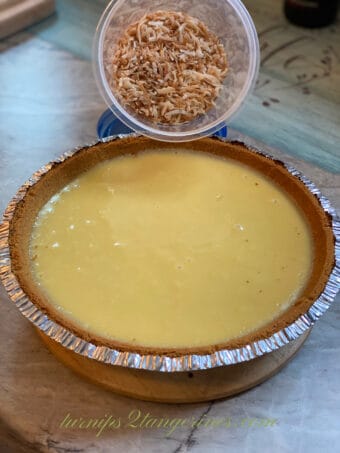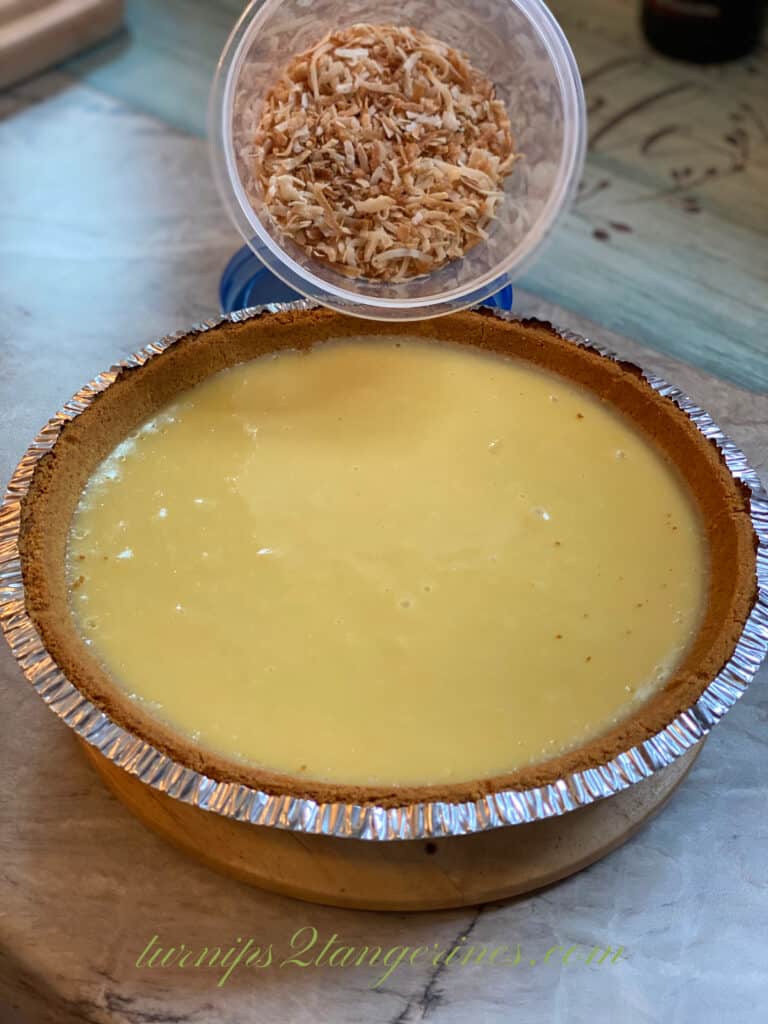 Key Limes
Key Limes had once been abundant in the keys. However, key limes for commercial use have not been grown in the Keys for many years. Serious devotees no longer have to plan an island trip to savor that authentic key lime taste. Unless of course, they want to experience Key West island life. Nellie & Joe's Key West Lime Juice now enables Key Lime addicts to have their pie and eat it too!
The Allure of Key West
Key West, Florida, has known both tremendous hardships and spectacular successes. Its people are warm, hospitable, and laid-back in the traditional manner of island living. Key West is indeed Paradise. The little 2-mile by 4-mile island is a destination for travelers from all around the world. The combination of glorious weather, emerald seas and sensuous breezes pull visitors back year after year. Ask any of the people you meet in Key West and they'll tell you, "I came here for a holiday and never left".
A Little Bite of Information
Nellie and Joe's Famous Key West Lime Juice has long been considered the crème de la crème of lime juice. Nellie & Joe's originated as the southernmost bottling company in the United States. Founded in 1968 as a family-owned business and the source of the "original" Key West Lime Juice. Over the years they've expanded their product line to include Nellie & Joe's Key West Lemon Juice, Mango Key Lime Juice, and Key West Style Marinades.
The business has grown a great deal since the company was founded by Nellie & Joe Fernandez. They began bottling lime juice in their Key West kitchen and selling it in long-necked beer bottles. Furthermore, as the years went by and the business evolved, they have continued to be family-owned and operated.
Today
Today, Nellie & Joe's is a nationally recognized brand throughout the world. Knowledgeable consumers including America's best chefs and bakers have learned to trust the outstanding qualities of Nellie and Joe's lime juice. A lot has changed since 1968. The Key Lime Pie, once a purely local Florida Keys specialty, is now the Florida "State Pie" For over 50 years, Nellie & Joe's has continued to make America's best and favorite lime juice. Bring "A Taste of the Keys" to your table, no matter where you live.
UP NEXT: Greek Style Bow Tie Pasta Salad
More Lime Recipes
How to Toast Coconut in the Oven
How to make a Graham Cracker Crust
Nellie and Joe's Famous Key Lime Pie
The distinctive flavor of Nellie and Joe's Famous Key Lime Juice has long been the favorite choice to make key lime pie.
Ingredients
1-

9"

graham cracker pie shell

1-

14 oz. can

sweetened condensed milk

3

egg yolks

1/2

cup

Nellie and Joe's Key West Lime Juice
Instructions
Combine milk, egg yolks and lime juice. Blend until smooth.

Pour filling into pie shell and bake at 350° for 15 minutes. Allow to stand 10 minutes before refrigerating.

Just before serving, top with freshly whipped cream and garnish with lime wedges.