Muesli Applesauce Muffins
We may earn money or products from the companies mentioned in this post.
Muesli Applesauce Muffins
Muesli applesauce muffins are a delicious way to start your day. Made with muesli cereal, applesauce, and a cup of your favorite dried fruit. I found the recipe for these muffins on the back of the box of muesli cereal. Purchase muesli cereal at any supermarket or health food store. The variety of muesli I purchased had raisins and dates, so for my extra dried fruit I added dried cherries. Chopped fresh apples would be a great addition to this recipe also. Muesli applesauce muffins are delicious and good for you too. Enjoy them with a drizzle of honey.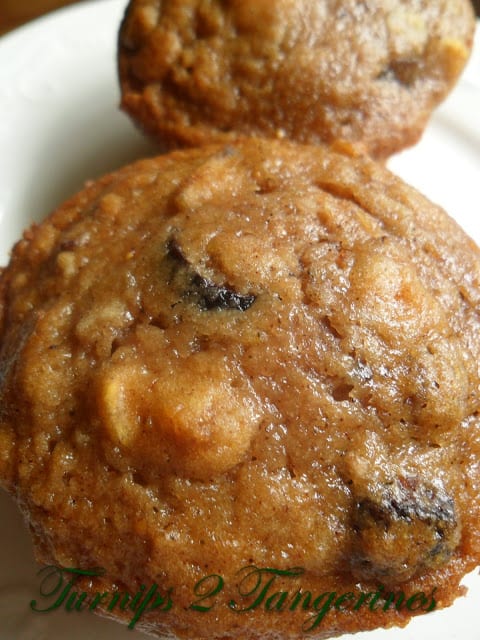 Muesli
Muesli [MYOOS-lee] was developed as a health food by Swiss nutritionist Dr. Bircher-Benner near the end of the 19th century. Muesli has since become a popular breakfast cereal. The German word muesli means "mixture," and can include raw or toasted cereals such as oats, wheat, millet, barley. Dried fruits such as raisins, apricots, dates and cranberries. Nuts, bran, wheat germ, sugar and dried-milk solids can also be included in the mix. Muesli is most often eaten with milk, yogurt or fruit juice.
FastandEasy
If you're looking for s super delicious and easy cake to bring to your next party, make this Peanut Butter Crunch Cake It's definitely a peanut butter and chocolate lovers dream cake. Made easy with a boxed cake mix and canned frosting, this cake is ready in no time but tastes like you spent all day in the kitchen. Now back to these delicious muffins, made easy too with boxed cereal.
Bob's Red Mill
For this recipe we used Old Country Style Muesli from Bob's Red Mill. Muesli can be eaten hot or cold and can be used in a variety of recipes from cookies to muffins. Old Country Style Muesli is a tasty traditional European-inspired muesli cereal. Made with a blend of whole grain wheat, rolled oats, raisins, almonds and walnuts. Enjoy cold as a breakfast cereal or hot like oatmeal. The traditional way or Swiss-way is mixed with yogurt and grated apple, then soaked in the refrigerator overnight.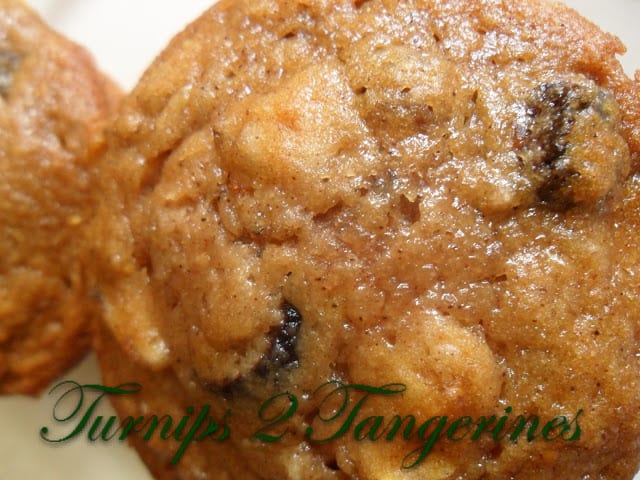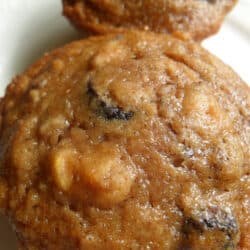 Muesli Applesauce Muffins
Delicious and good for you too.
Ingredients
1

cup

applesauce

1/3

cup

vegetable oil

2/3

cup

sugar

1

egg

1/2

cup

apple juice

1- 1/2

cups

flour

1

teaspoon

baking soda

1/2

teaspoon

ground cinnamon

1/2

teaspoon

ground allspice

1/2

teaspoon

salt

1- 1/4

cups

muesli cereal

1

cup

dried fruit: raisins, figs, dates, cranberries, and/or blueberries

,

figs, dates, cranberries, cherries and/or blueberries
Instructions
Preheat oven to 375 Grease 12-cup muffin tin.

In a large bowl with wire whisk, beat the applesauce, oil, sugar, egg and juice together for 2 minutes. In a medium bowl combine flour, baking soda, cinnamon, allspice, salt and Muesli cereal. Add the dry ingredients to the applesauce mixture. Add dried fruit of your choice. Stir just until combined. Spoon batter into the prepared muffin tins, filling each cup 3/4 cup full.

Bake for 20 to 25 minutes or until the tops are golden brown and spring back when touched.

Remove muffins from pans and cool on wire rack.
Notes
For the dried fruit, use a combination of any or all listed.
Nutrition
Serving:
1
g
,
Calories:
402
kcal
,
Carbohydrates:
67
g
,
Protein:
6
g
,
Fat:
14
g
,
Saturated Fat:
10
g
,
Cholesterol:
27
mg
,
Sodium:
430
mg
,
Potassium:
181
mg
,
Fiber:
3
g
,
Sugar:
34
g
,
Vitamin A:
150
IU
,
Vitamin C:
0.6
mg
,
Calcium:
9
mg
,
Iron:
3.2
mg