Mini Pizzas for a Pizza Party
We may earn money or products from the companies mentioned in this post.
Mini Pizzas for a Pizza Party
There is no better treat for kids than to throw in a pizza party. To be honest, this holds true for grown-ups too. After all, what fun is life without a slice of decadent pizza or better still if you get the whole pizza to yourself! A fun thing to do is to set-up a pizza party station. Set your table with all of your favorite pizza toppings and fill a small crockpot with pizza sauce. The crockpot works twofold, for serving and to keep the sauce warm. Use disposable dinnerware and clean-up will be a breeze too. Mini Pizzas for a Pizza Party are fun to make, no what your age is.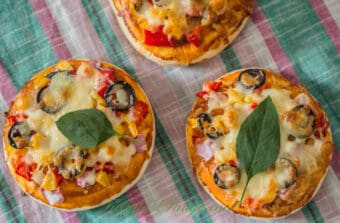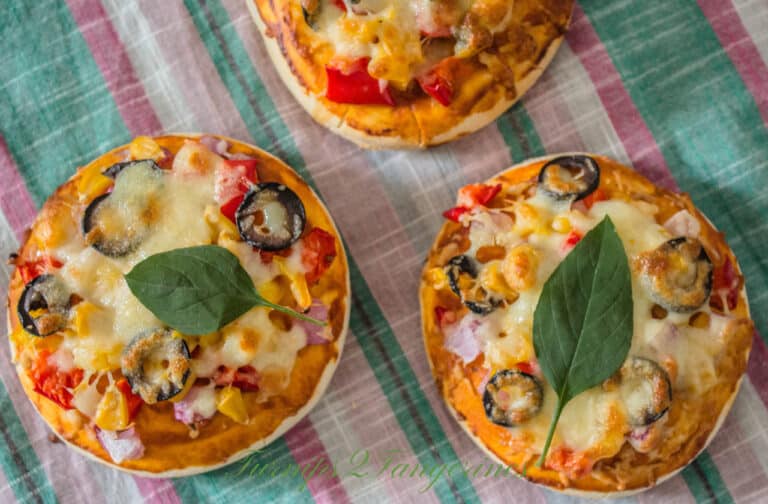 Make It Healthy
The thing that is most desirable about pizza is its gooey, cheesy top that is backed by fresh ingredients. Usually, vegetarian pizza is slightly lighter than meaty ones. If you use healthy alternatives, pizza can actually be a good thing to support your health. This is why we recommend you pick a multigrain pizza base option or any other fibrous grain-based bread.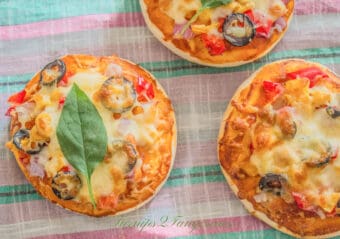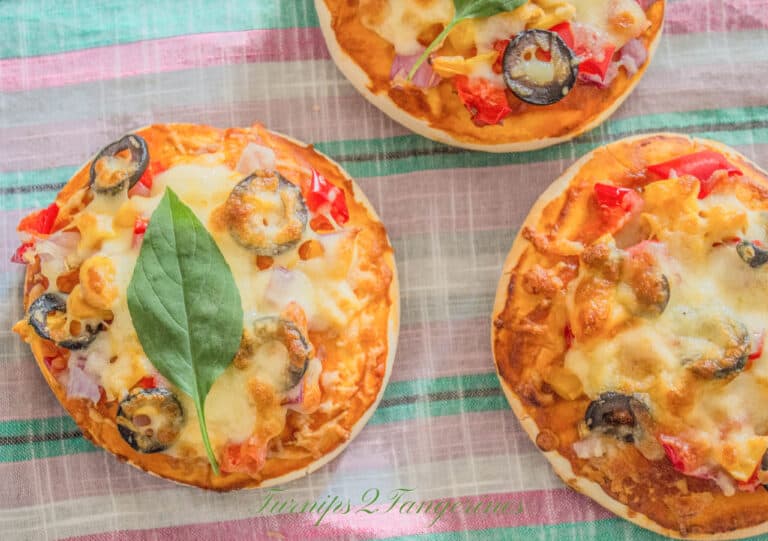 From regular bread, flat bread, tortillas, English muffins to chapattis to chaffles and even pita, any kind of bread base can be turned into a decadent pizza to make regular dining an interesting meal, especially for kids. So, how about savoring meals with the little ones of the family and create something that is much more relatable for them.
Making Memories
We are talking about doing a miniature version of pizza, something that the kids will certainly enjoy. It will be a great family time activity to create a mini pizza and enjoy them with vibrant young minds and their laughter…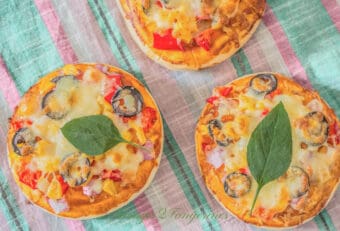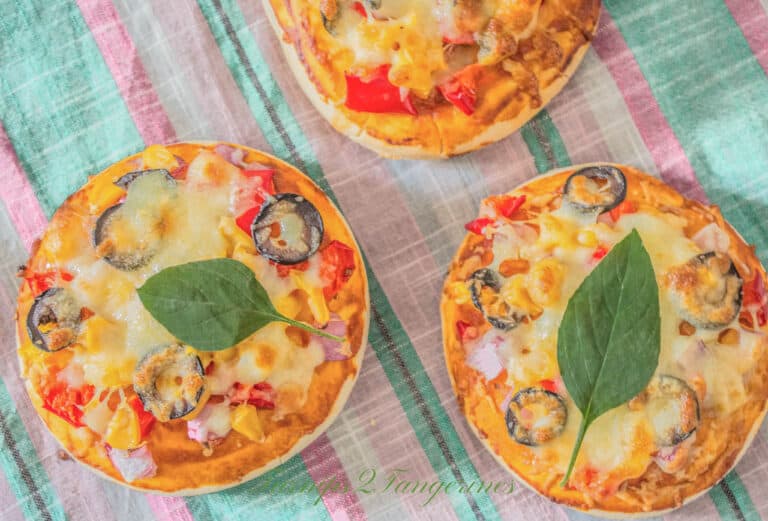 What makes this recipe even more practical? It's easy to reheat in a microwave and it will still taste perfect for a few days, mostly because this pizza is vegetarian. Countertop microwaves are the most convenient type. For more information read "Reviewing The Best Countertop Microwaves of 2021" on The Daring Kitchen.
Let's make fun memories by baking this easy version of mini pizza with your entire family.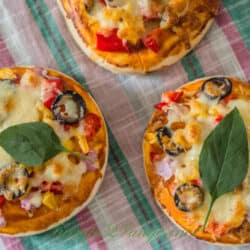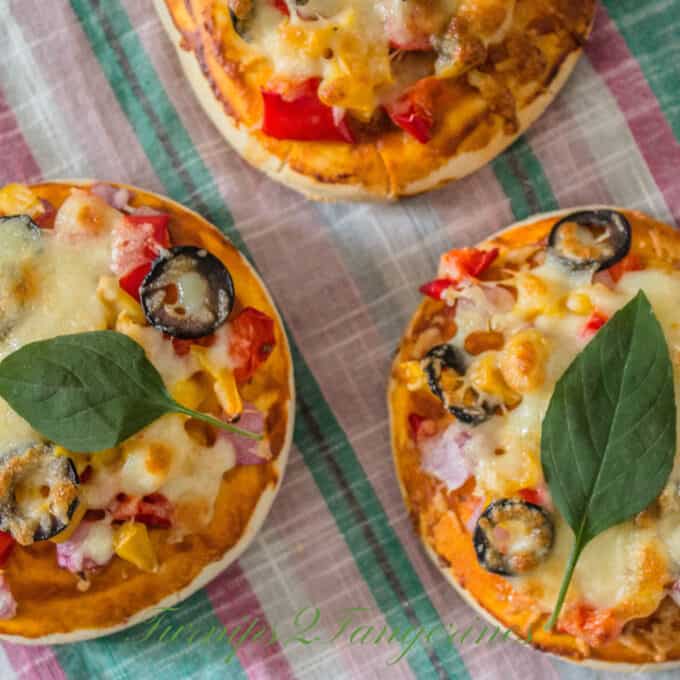 Mini Pizza
Ingredients
6

mini pizza base

½

cup

pizza sauce

1

cup

mozzarella cheese

,

grated

2

tablespoon

each of chopped onion

,

chopped red bell pepper, chopped yellow bell pepper, sweet corn kernels, sliced black olives (or any other topping of your choice)
Instructions
Preheat the oven to 250 degrees C.

Carefully spread pizza sauce on all pizza bases.

Place all toppings equally over the bases and then generously put cheese on top.

Bake pizza for about 10 minutes or until the cheese melts, slice, and enjoy!
Pizza, Pizza, Pizza