Mexican Street Corn aka Elote
We may earn money or products from the companies mentioned in this post.
Mexican Street Corn aka Elote
Mexican Street Corn aka Elote is a super delicious recipe that I have wanted to make for a long time. But, I've always been hesitant for one reason and one reason only, the mayo. Now don't get me wrong, I love mayo! The real thing (Hellman's ) and the salad dressing (Miracle Whip). As I have gotten older though, all mayo in general doesn't always agree with me. The problem is, sometimes mayo agrees with me and sometimes it doesn't but I never know when it doesn't. Does that make sense? So it becomes a real crap shoot, literally:)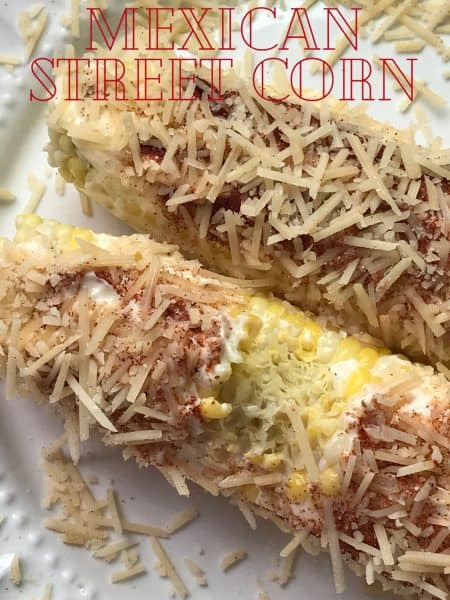 Not A Fan
I have a confession to make. I'm not a fan of corn-on-the-cob. I know, I know! I can hear the groans from all of you corn-on-the-cob lovers out there, my hubby included. Please let me explain. I love corn off the cob but not on the cob. It might have something to do with the fact that when I was a kid we ate a lot of corn-on-the-cob. Way back in the olden days, you could buy 12 ears of corn for $1.00. Feeding your family on 2 dozen ears of corn for dinner was the way to go. So yes, in my youth, I can remember eating my fair share of boiled corn-on-the-cob. As I got older, older as in my twenties, roasting ears of corn on the grill, was the fashionable way to eat corn-on-the-cob.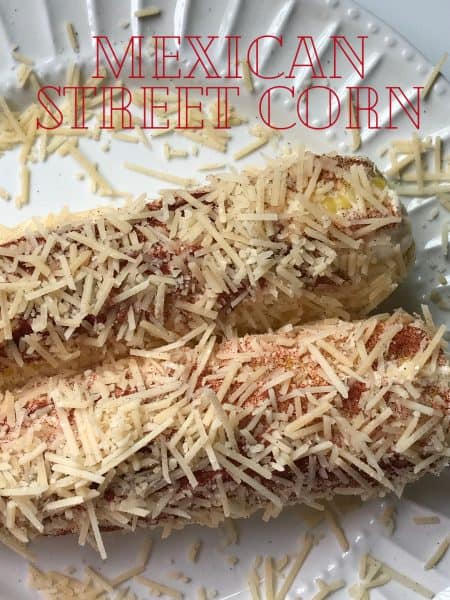 Few Tips
Here are a few tips to remember when roasting corn-on-the-cob. Remove the silk from the ears of corn, leaving the husks intact. Wrap the husks back up and around the ears of corn. You can tie cooking string, twine or a small strip of husk around the top of the ear of corn. Personally, I don't futz with this step. The string, twine or husk tends to burn and therefore it falls off anyway. Soak the ears in enough water to cover for a good hour or two. I do this step in my kitchen sink.
The ears will float to the surface, so you will need to weigh them down. Use a plate or something heavy enough to keep the ears submerged in water. Soaking the ears of corn allows the corn to steam in their husks and prevents the husks from burning whilst on the grill. Before grilling give the ears of corn a good shake to drain the excess water. Some of the exposed kernels will become charred during grilling, the best part! Grilling times will vary depending on what type of grill your using, how hot your fire is and so forth. Anywhere from 15 to 45 minutes is a good estimate.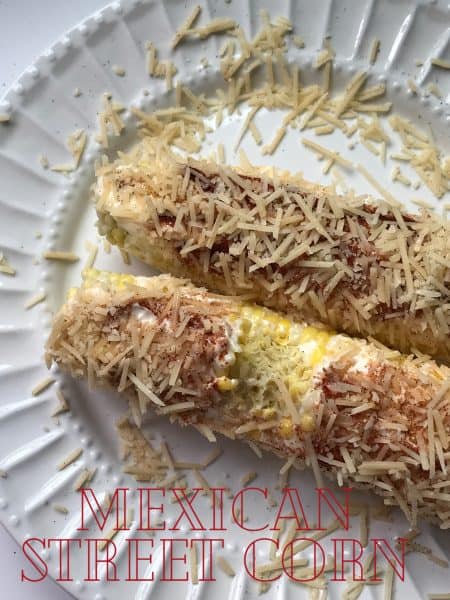 Corn Roast
Here in Wisconsin, corn roasts are held every August at Taverns, Church Picnics and Outdoor Festivals throughout the state. Massive make-shift, open-pit style grills or grates are set-up over red hot coals. Five pound metal coffee cans are filled with butter and melted. Now here is the best part, when  it's time to serve the corn-on-the-cob the charred husks are pulled back and the steaming corn takes a quick dip in the melted butter! A few shakes from the salt shaker and Voilá, corn-on-the-cob is served. Grilled Corn is accompanied by Barbecued Chicken, Brats and bowls of Booyah, another Wisconsin favorite. For dessert serve Schaum Torte, yet another Wisconsin favorite.
What is Schaum Torte?
Schaum Torte is a Germain-inspired, melt in your mouth, delightful dessert. Schaum Torte is usually reserved for special celebrations. In my opinion this simple, yet beautiful dessert should be made more often. Schaum Torte is just a funny German word for a baked meringue dessert. It seems that every nationality has something similar to Wisconsin's Schaum Torte; Russians 🇷🇺 have Pavlova, Italians 🇮🇹  call them Meringues and in France 🇫🇷 Dacquoise.
Booyah
Booyah is a thick stew, believed to have originated in 🇧🇪 Belgium. It's made throughout the Upper Midwest. Booyah is primarily made in northern and northeastern Wisconsin, Minnesota and Michigan's Upper Peninsula. You'll find Booyah at county fairs, VFW gatherings, church picnics and recently, Farm Markets. Booyah can require several days to prepare and is cooked in a specially designed "booyah kettle." Booyah was and still is made to serve large quantities of people such as fund raisers to church functions to festivals.
In fact it's recommended to make Booyah in huge batches and preferably over an outdoor fire. It is said that, "You want a big batch, because that's what makes it booyah," instead of chicken soup or stew. Another specific step that is a must and makes booyah, booyah. Is long, slow cooking. The longer it cooks, the better it gets. Booyah also freezes extremely well, so filling your freezer with containers of booyah shouldn't be a problem. (Unless of course, you don't have a freezer:)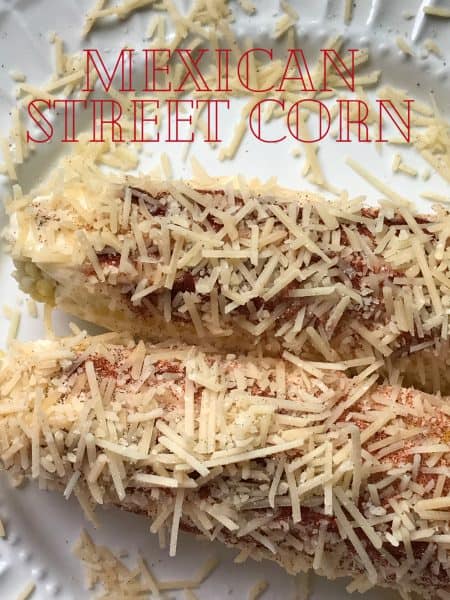 Aggie's Idea
I have mentioned many times before my mom Aggie's lack of culinary abilities. Aggie tried hard but her heart wasn't in it. I think she would have much rather have been anywhere else besides the kitchen! I've often mentioned that Aggie served what was in "season." If apples were in season, then you could bet your last dollar that baked apples would be served for dinner. Acorn squash in season? Then acorn squash was on the menu.
That would be ALL we would be having too, besides a plate piled high with white bread. When you're a kid, there is something disheartening about sitting down at the dinner table to a plate that has a baked apple or an acorn squash halve plopped on it. When corn-on-the-cob was served, everyone had their very own stick of butter aka "parkay" margarine for rolling their ears of corn. In the middle of the table would be a steaming platter of boiled corn and next to that the ever present plate of Mrs. Karl's Bread.
Make A Dip
Which brings me to this option. I would have much rather of eaten Mexican Street Corn aka Elote in the form of a dip with Fritos scoops. Like this dip for Green and Gold Corn Dip that I personally love made with fresh corn off the cob. That's why I think Mexican Street Corn would be super made into a dip. Fresh corn off the cob, mayo, cream cheese, lime juice, cilantro, and chili powder. Sounds like a winner to me! Think I'll get started on that recipe whilst I can still get my hands on some fresh corn-on-the-cob!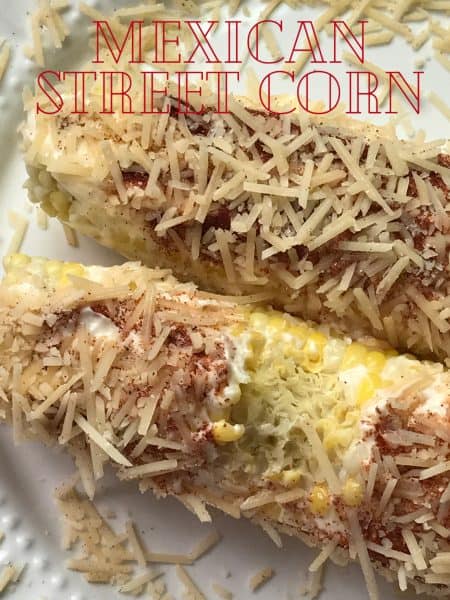 Here are a few more Corn recipes we know you're going to go nuts over. Kitchen Tip: How to Cut Corn Off the Cob, Creamy Corn Casserole and Bacon Wrapped Corn-on-the-Cob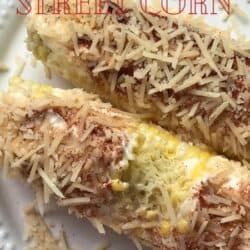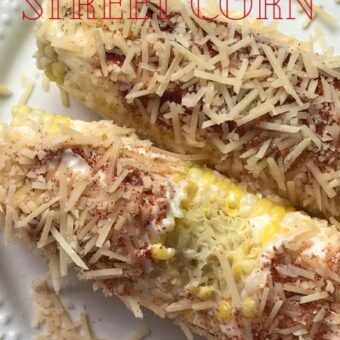 Mexican Street Corn aka Elote
A delicious way to enjoy sweet corn.
Ingredients
6

ears

corn, shucked and cleaned

1/2

cup

mayonnaise

chili powder, to taste

1

cup

grated Parmesan cheese or Cotija cheese

freshly chopped cilantro, optional

lime wedges, for serving
Instructions
Preheat grill or grill pan to medium-high. Grill corn, turning often, until slightly charred on all sides, about 10 minutes.

Brush corn with a layer of mayonnaise and sprinkle with chili powder, cheese and cilantro if Using. Serve warm with lime wedges.
Nutrition
Serving:
1
g
,
Calories:
399
kcal
,
Carbohydrates:
2
g
,
Protein:
13
g
,
Fat:
38
g
,
Saturated Fat:
10
g
,
Cholesterol:
45
mg
,
Sodium:
747
mg
,
Potassium:
42
mg
,
Sugar:
1
g
,
Vitamin A:
313
IU
,
Calcium:
370
mg
,
Iron:
1
mg
∗Nutritional Information may not be nutritional correct.