Maple Truffles, Dipped and Rolled
We may earn money or products from the companies mentioned in this post.
Maple Truffles, Dipped and Rolled
It's hard to believe but in the middle of remodeling my kitchen and becoming a fur-mommy to an 8-week old pug puppy, I managed to make some incredibly tasty Maple Truffles. Usually I make several types of holiday cookies, cookies that I've never made before, preferably cookies "From Around the World. This year tho, none. I make several kinds of holiday chocolates but this year only one; Maple Truffles, Dipped and Rolled.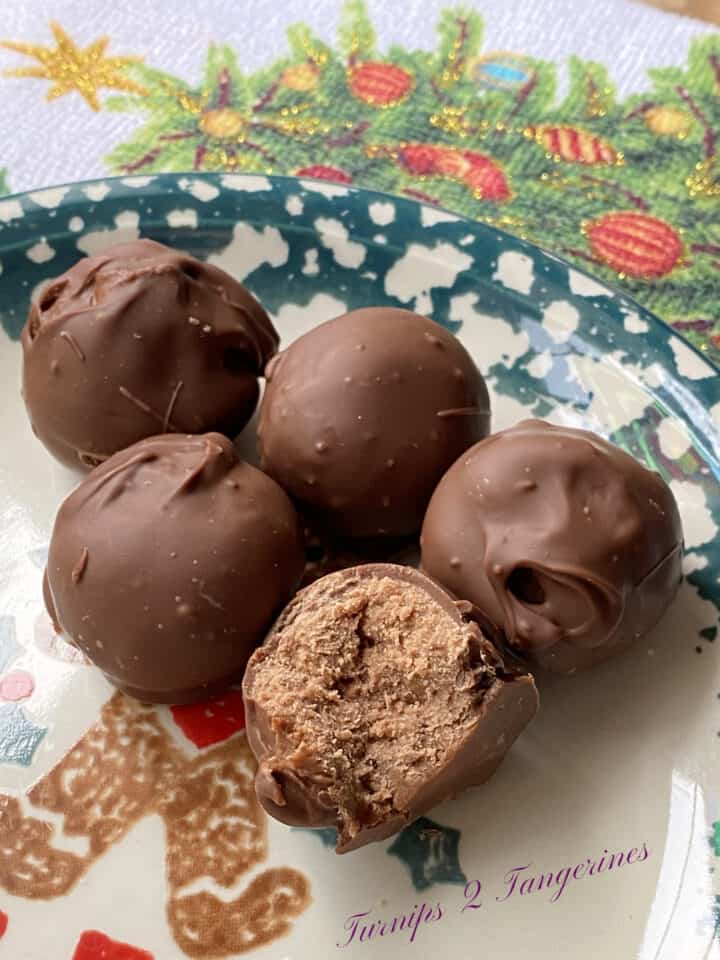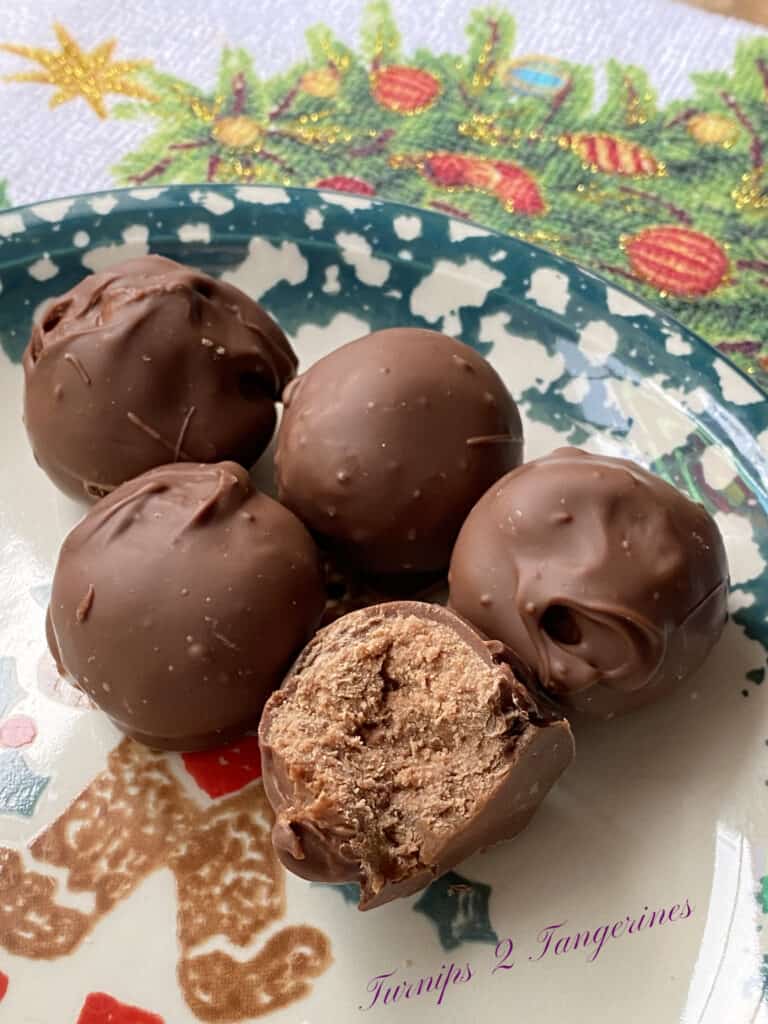 Peanut Clusters Not to Be
Every year, for more years than I can count, I make peanut clusters at Christmas. Always have, always will. Now that my hubby can no longer eat peanut clusters due to diverticulitis, they're all mine:) This year however, I made a huge mistake. I made the assumption that my hubby could go to the store and pick up a bag of Spanish peanuts. You know the kind, they're usually toasted and salted.
Well he brought home Spanish peanuts alright but they were raw Spanish peanuts, typically used for peanut brittle. With Christmas in a week and just wanting to get this crappy year over with, as much as this pains me, I decided to pass on making peanut clusters this year. Peanut clusters just aren't meant to be. My waistline will be thanking me and I'll be thanking me come January 1st.
Truffles Made With
One nice thing about truffles, besides the fact they are chocolaty, creamy, smooth and scrumptious, they're perfect for any occasion. Christmas, Valentines Day, Birthdays or Anniversaries. The filling is made with mascarpone cheese, which I think is the secret to this recipe. It adds a rich, silky, creaminess that you can only be achieved with mascarpone cheese. You can substitute cream cheese for the mascarpone cheese if you wish but personally I prefer the latter. This recipe was made with Mascarpone Cheese Crafted in Denmark, Wisconsin. BELGIOIOSO CHEESE
*Side Note on Maple Truffle Recipe*
You might be thinking to yourself, "Why is there only ONE image on this post. Well, here goes, I'll try not to ramble to long since we all have more important things to do today! Lately I've been doing most of my posts on my phone because with the puppy it was easier. While I was on my phone, getting ready to add images and then publish it, we ran out of data on our phones. Why? When we picked up the puppy in Minnesota, a 4 hr. drive one way, we used Google Maps. Little did we know how much juice/data that would use up. Lesson learned.
Secondly. During this same time when our data ran dry, our down the dirt road at the corner neighbor, whom is building a cabin, had power lines put in. While the power line guys were installing the underground power lines, they cut our phone line. Now we had no data left on our phone and no internet service. Everyone knows nothing goes wrong with your internet service unless it's Saturday.  So to make a long story short, all the pics I had for this recipe were on my phone. End of story.
Up Next: Mozzarella Sticks with Horsey Sauce
Maple Truffles
Rich, creamy and rolled in Christmas sprinkles
Ingredients
16

oz.

chopped Ambrosia milk chocolate

8

ounces

mascarpone cheese

,

room temperature

3

cups

powdered sugar

2

tablespoons

maple flavoring

1

cup

multi-colored Christmas sprinkles

1

cup

chopped nuts

1

cup

sweetened flaked coconut

1

cup

Ambrosia chocolate

,

melted
Instructions
In a small microwave-safe bowl, melt Ambrosia chocolate or chocolate chips. Set aside to cool. In another bowl, beat mascarpone cheese and powdered sugar until smooth. Add melted chocolate and maple flavoring; beat until well blended. Chill for 15 minutes or until firm enough to handle.

Shape into one inch balls; place half of the balls on a baking sheet lined with waxed paper, cover with plastic wrap, place back in the refrigerator.

Roll the other half of the balls into the sprinkles. Place balls on baking sheet lined with waxed paper. Set aside until balls are firm.

Meanwhile melt remaining chocolate in microwave
Cookies From Around the World