Maple Baked Beans
We may earn money or products from the companies mentioned in this post.
Maple Baked Beans
With summer winding down and many schools starting soon. Are you ready for one more baked bean recipe? Maple baked beans are both sweet and spicy. The sweetness comes from the maple syrup and crushed pineapple, and spicy from your choice of barbecue sauce. Hope you enjoyed your summer because it's time to say, Hello Fall! If your looking for a hot and spicy version of baked beans, give this recipe a try Hot As Hell Baked Beans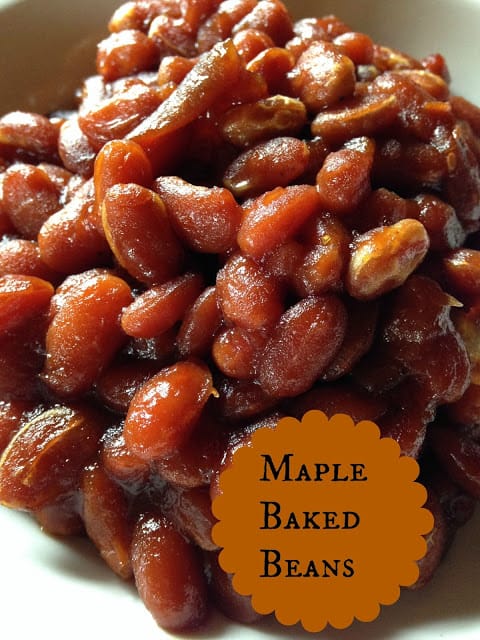 Cooler Temperatures
Now we can move on to the recipes and ingredients associated with Fall, Apples, Squash, Pumpkins, Soups and Stews. Comfort Food here we come. Cooler temperatures bring warmer foods. Time to find our crock pots and soup kettles. Not only does fall bring cooler temps it also brings Football and you know what that means!
Football
We can't mention Fall without mentioning football:)  Here in Wisconsin, the season's seem to revolve around sports, at least that's how it is at my house. Spring brings baseball and fall brings football. After a long, cold winter, warmer temps bring spring and baseball. After a hot, humid summer, cooler temps mean its fall and football. Both of which we enjoy in my family. Along with the changing seasons and sports, the menu changes accordingly.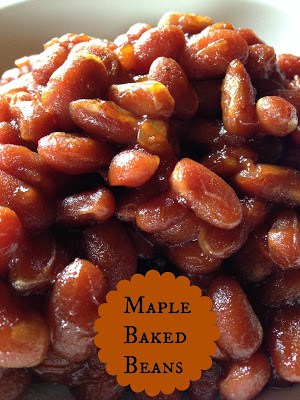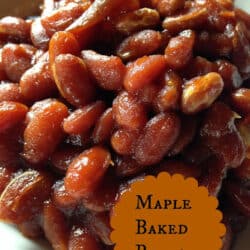 Maple Baked Beans
Ingredients
1

pound

great northern beans, soaked overnight in water to cover

10

cups

water

1

teaspoon

baking soda

1

onion, quartered

6

slices

bacon, cut into thirds

1

cup

maple syrup

1/2

cup

ketchup

1/3

cup

spicy barbecue sauce

5

teaspoons

apple cider vinegar

1/4

teaspoon

each salt and pepper

1/2

teaspoon

ground mustard

1/2

teaspoon

ground ginger

4

teaspoons

liquid smoke

1

8 oz. can

crushed pineapple

2 to 3

cups

reserved bean water
Instructions
To soak beans overnight: place beans in a large saucepan or Dutch oven. Add enough cold water to cover beans. Cover the saucepan or Dutch oven, let stand at room temperature at least 8 hours or overnight. Drain and thoroughly rinse beans.

In same Dutch oven, combine soaked beans, 10 cups water and baking soda. Bring to a boil, reduce heat and simmer for 1 hour. Drain beans, reserving 2 to 3 cups bean liquid.

In a large casserole dish or bean pot, combine cooked beans, onion and bacon.

Stir in maple syrup, ketchup, barbecue sauce, vinegar, salt, pepper, mustard, ginger, liquid smoke and crushed pineapple. Stir in 1 cup reserved bean liquid.

Bake, covered for 2 to 4 hours or until desired consistency.

Stir beans occasionally and add more reserved bean liquid if needed.
Calico Bean Bake is another way to enjoy beans this summer barbecue season.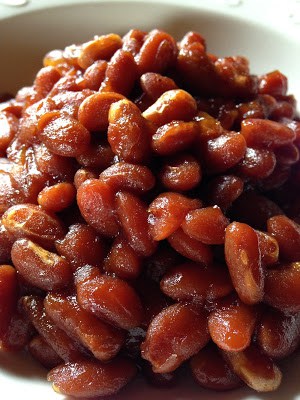 Rib Eye with Brew Pub Seasoning Blend 
and Maple Baked Beans are made for each other. For the perfect barbecue meal serve steaks, baked beans, coleslaw and grilled corn. Serve strawberry shortcake for dessert.