Malted Milk Chocolate Chip Cookies
We may earn money or products from the companies mentioned in this post.
Malted Milk Chocolate Chip Cookies
Nothing beats the taste of an ice cold chocolate malt, not a chocolate shake but a creamy, old-fashioned chocolate malt. Chocolate malts and these malted milk chocolate chip cookies are made with malted milk powder and crushed malted milk balls, both of which give these cookies that nostalgic taste. Malted Milk Chocolate Chip Cookies are in honor of my favorite nostalgic treat, a chocolate malt.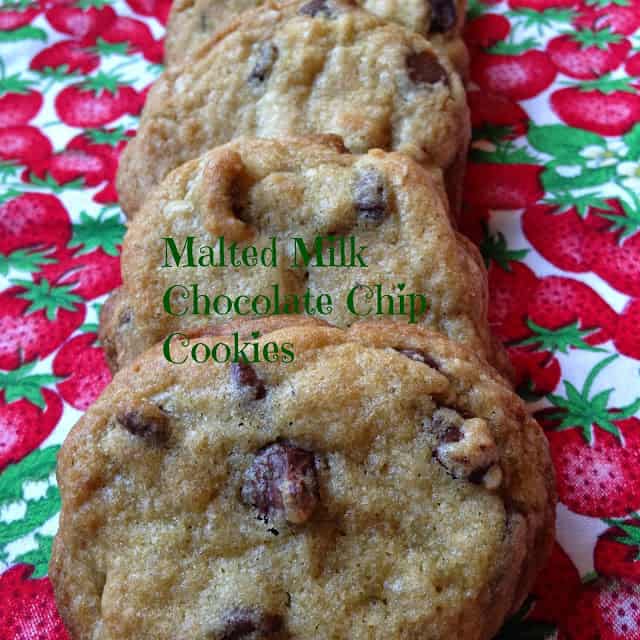 Chocolate Malt
A chocolate malt is truly one of those "true" nostalgic treats. Memories of soda fountains in the 1960's with the song "Sugar Sugar" playing in the background. Ahh, the good ol' days.  Malted milk powder is still popular at ice cream shops. It's the necessary ingredient to turn a chocolate shake into a chocolate malt. There is no mistaking the taste of a chocolate malt vs a chocolate shake. Malted milk powder adds a layer of toasty, malted goodness.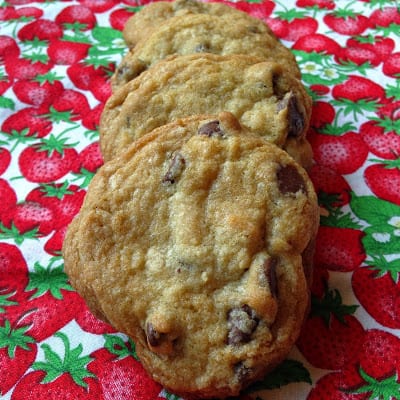 Malt
Malt is a grain, typically barley, that is sprouted, kiln-dried and ground into a mellow, slightly sweet-flavored powder. This powdered malt has many uses including making vinegar, brewing beer, distilling liquor and as a nutritious additive to many foods. Malted-milk powder and malt vinegar are two of the most popular malt products available today.
A malt is a soda-fountain drink, also called a malted, that is a thick, rich mixture of malted-milk powder, milk, ice cream and a flavoring such as chocolate or vanilla. Another definition is; a delicious, nourishing and distinctively flavored beverage made by mixing milk with either plain or chocolate-flavored malted milk powder. There is no mistaking the flavor of malted-milk powder. It's so good.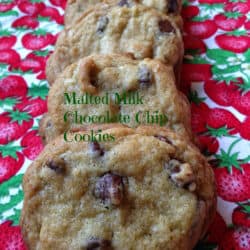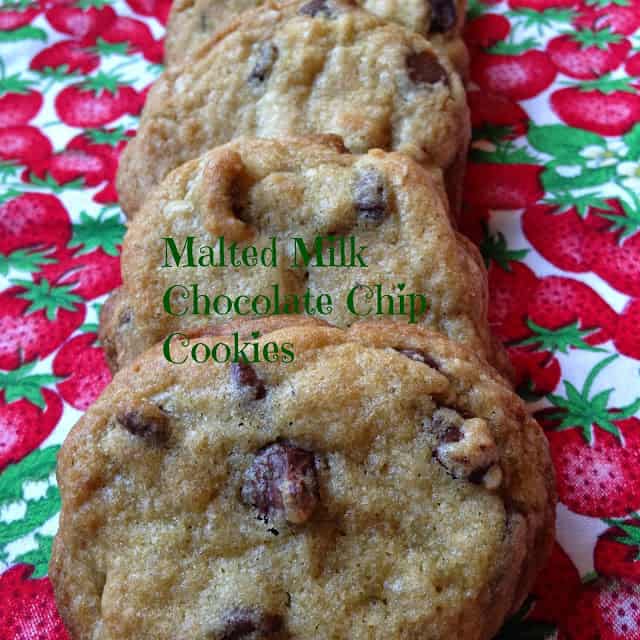 Malted Milk Chocolate Chip Cookies
A delicious cookie made with malted milk balls.
Ingredients
2 1/4

cups

all-purpose flour

1

teaspoon

baking soda

1

teaspoon

salt

2

tablespoons

malted milk powder

1

cup

2 sticks butter, softened

3/4

cup

sugar

3/4

cup

brown sugar, packed

1

teaspoon

vanilla extract

2

eggs

2

cups

chocolate chips

1

cup

malted milk balls, crushed
Instructions
Combine flour, baking soda, salt and malted milk powder in a small bowl.

Beat butter, sugar, brown sugar and vanilla extract in a large mixing bowl until creamy.

Add eggs, one at a time, beating well after each addition.

Gradually beat in flour mixture.

Stir in chocolate chips and crushed malted milk balls.

Drop by rounded tablespoons onto un-greased baking sheets.

Bake for 9 to 11 minutes or until golden brown.

Remove to wire racks to cool completely.
Do you like cookies? We love cookies here on T2T. Here are a few of our favorites. Cherry Winks, Cranberry Lemon Shortbread Cookies and Pistachio Cranberry Ginger Cookies .  For this recipe we used malted milk powder from King Arthur Flour and malted milk balls from Trader Joe's.