Macerated Strawberries
We may earn money or products from the companies mentioned in this post.
Macerated Strawberries
This recipe is as easy as can be. I don't really like to call it a 'recipe' because it only has three ingredients. Fresh, ripe strawberries, hulled and quartered, sugar and balsamic vinegar. Sugar and balsamic vinegar are the two simple ingredients that can turn any fruit into something spectacular. Fruit that can release its natural juice is a good fruit to macerate. Berries in particular are most often used. Macerated strawberries are delicious spooned over ice cream, yogurt, lemon pound cake or anything else that comes to mind.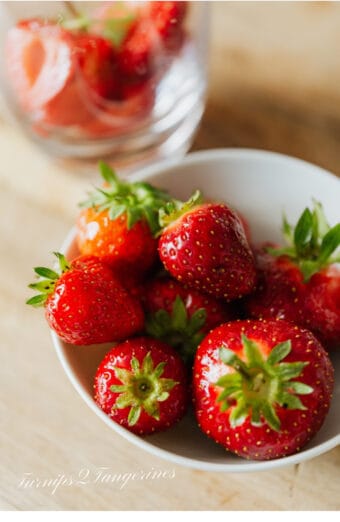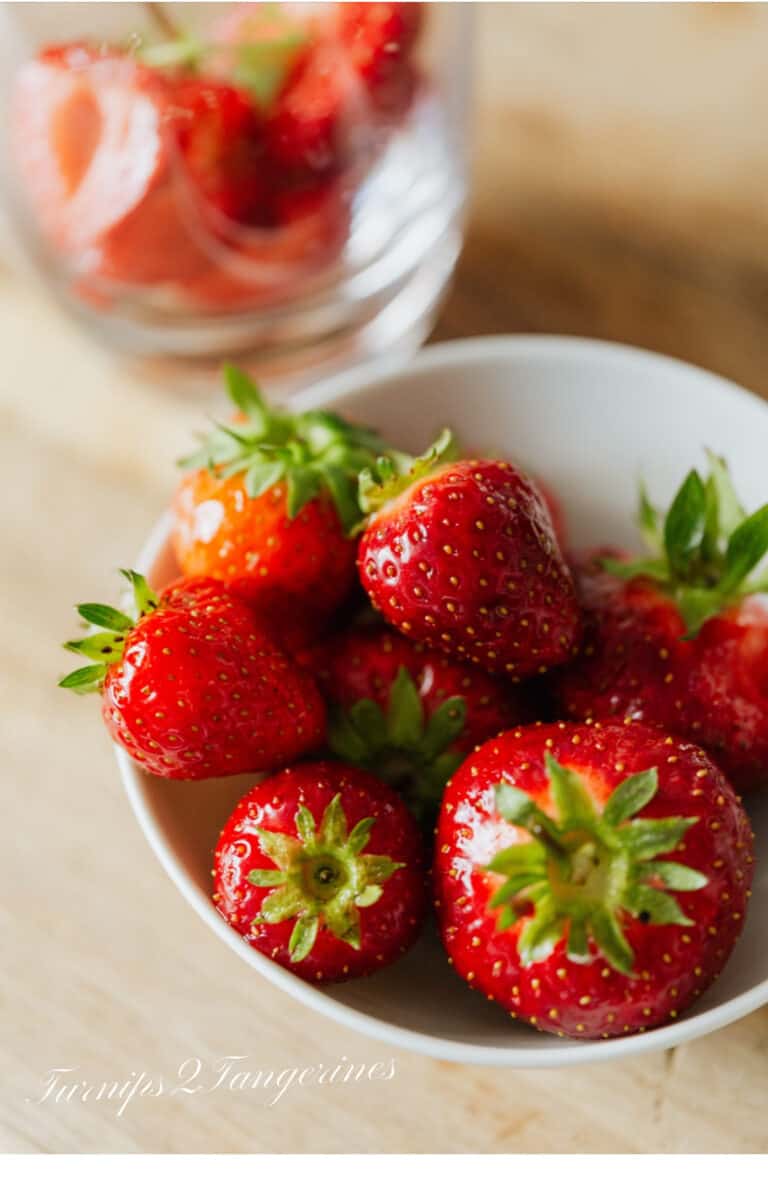 Serve Over
Macerated strawberries are excellent spooned over ice cream or frozen yogurt. Top macerated strawberries with whipped topping or whipped cream for a simple yet delicious dessert.  Angel food cake, lemon pound cake or even a plain old, store-bought white cake will benefit from a few spoonfuls of macerated fruit. What does macerate mean? Macerate means to soak a food, usually fruit, in a liquid in order to infuse it with the liquid's flavor. A spirit such as brandy, rum, liqueur or wine is usually the macerating liquid.
Sweetener & Vinegar
Most any sweetener can be used to macerate fruit. White sugar, brown sugar, honey or sugar substitute will work. The type of balsamic vinegar and sugar you use will infuse the fruit with its own flavor. Balsamic vinegar comes in many different price ranges. Therefore many different factors come into play when it comes to balsamic vinegar. The fruit, sweetener and balsamic vinegar you use will determine the end result. If you love balsamic vinegar as much as I do, you will go crazy over this delicious recipe.
Balsamic Reduction
Basamic Vinegar is a very dark, concentrated, and intensely flavored vinegar originating in Italy, made from grape 'must.' Grape must is freshly crushed grape juice with all the skins, seeds and stems. Balsamic reduction or glace is simply the reduction of the balsamic vinegar into a very thick, and delicious glace or as I like to call it, a syrup. It is super simple to make also. (Good idea for a video:) Just add one cup of balsamic vinegar to a small saucepan. Bring to a boil, then reduce the heat to simmer. Continue to simmer for 10-15 minutes or until its reduced by 1/3 to 1/2 depending on how thick you like it. However, keep in mind that it will continue to thicken as it cools. A super thick and delicious balsamic reduction is drizzled over fresh watermelon. So very good! Here's the recipe link, go check it out. Watermelon with Balsamic Reduction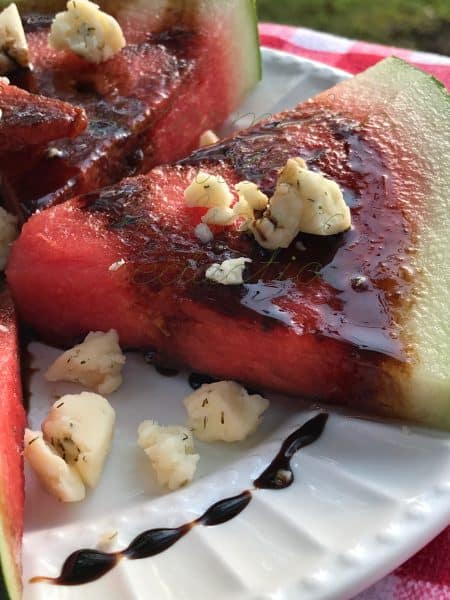 Balsamic Vinegar
Italian balsamic vinegar, made in and around the areas of Modena and Reggio Emilia. It's produced from white Trebbiano grapes, the 'must' of which is cooked and concentrated until deep, dark and rich. The vinegar continues to gain its dark color and pungent sweetness from a lengthy period of aging in barrels of various woods. Woods such as chestnuts, juniper and mulberry. Balsamic Vinegar ranges in age from young (3 -5 years), to middle-aged (6 to 12 years), to the noble older versions, which can range from 12 to over 100 years old.
Purchase on Amazon
Amazon carries a lot of different types of balsamic vinegar. You can purchase balsamic vinegar in many different sizes, brands and price ranges. Living 'up north' it's sometimes hard to find speciality food items, so Amazon comes in handy. Balsamic vinegar can be found in most supermarkets, supercenters and places like Traeder Joe's. Blazing Bella Balsamic Vinegar is one of many balsamic vinegars that can be purchased through Amazon
Macerated Strawberries
An easy way to turn fruit into something spectacular.
Ingredients
1 - 1 1/2

pound

fresh strawberries

2-4

tablespoons

sugar

2-4

tablespoons

balsamic vinegar
Instructions
Wash strawberries, pat dry with paper towels. Hull strawberries and quarter. Place in glass bowl.

Sprinkle sugar over strawberries, then drizzle with balsamic vinegar. Cover bowl with plastic wrap. Refrigerate for several hours before serving.