Lime Cherry Berry Scones
We may earn money or products from the companies mentioned in this post.
Lime Cherry Berry Scones
This recipe calls for one of my all thyme favorites Cherryland's Best. Dried Cherry Berry Mix. This super mix is a blend of dried cherries, cranberries and blueberries. Cherry Berry Mix can be used in just about everything and should be. Cherryland's Best is a family owned Wisconsin company. It began making Door County Cherry Juice products in 1944 and has been producing cherry products ever since.
New England Postcard
Door County is well known for its white sandy beaches and beautiful sunsets. Door County is as picturesque as a New England postcard. Well known for producing delicious wines and the legendary fish boils made with whitefish from Lake Michigan. Door County is also known for being an excellent place for growing Montmorency (tart) cherries. If at all possible, plan a "field trip" to Door County in the spring. Lime Cherry Berry Scones are a small bite of Door County.
Take a Field Trip
Then you can see all of the beautiful cherry trees in bloom. It's a beautiful sight to behold on a warm spring day when the sweet scent of cherry blossoms fills the spring air. Then again, the fall is a beautiful time to visit Door County. With it's fall festivals and pumpkin patch parades, you can't go wrong, but then summer is a great time too! Take a walk on the shores of Lake Michigan or discover all the lighthouse that dot the shoreline.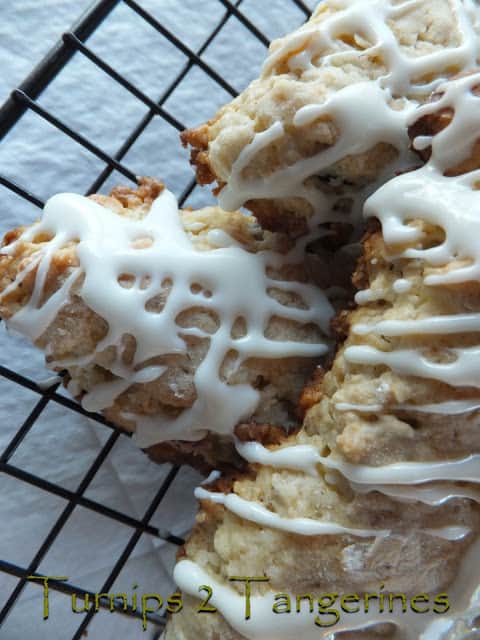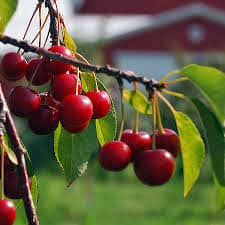 Lime Curd
If you are a fan of any and all things lime like I am, you will love these simple scones. The flavor can't be beat but to pump up the volume a little, serve these already delicious scones with lime curd. Oh yeah! Now you can make your own lime curd, I certainly won't stop you but you can do what I do and keep a jar or two of lime curd at all times. Just in case the scone urge hits you and you don't have any limes to make lime curd with.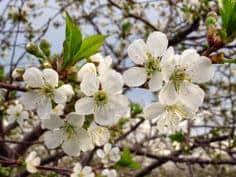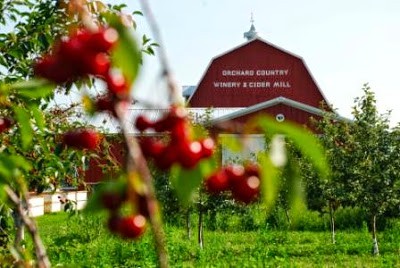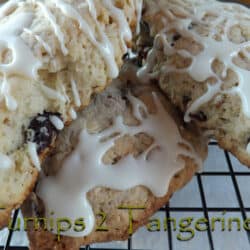 Lime Cherry Berry Scones
Delicious served warm of cold.
Ingredients
2 1/2

cups

flour

1

cup

oatmeal, old fashioned

1/2

cup

sugar

1/4

teaspoon

salt

1/2

teaspoon 

baking soda

1

teaspoon

baking powder

1

stick butter, cold and cubed

2/3

cup 

cream or milk

1

egg slightly beaten

1

teaspoon

lime zest

1/2

cup

Cherryland's Best Cherry Berry Mix

1

cup

confectioners sugar

2

tablespoons 

french vanilla coffee creamer

1

tablespoon

lime juice
Instructions
Heat oven to 400º  Line baking sheet with parchment paper.

In large bowl, stir together flour, oatmeal, sugar, salt, baking soda, and baking powder.

Cut in cubed butter with a pastry blender.

In small bowl, stir together cream or milk, egg and lime zest. Add to flour mixture. Stir. Add dried cherry berry mix and stir just until combined.

Turn dough out onto a floured surface, knead 8 to 10 times. Pat dough into a circle, cut into 8 to 10 wedges. Place wedges on parchment lined baking sheet and bake for 12 to 15 mins.

Make Vanilla Lime Glaze

In a small bowl whisk together confectioners' sugar, french vanilla coffee creamer and lime juice. Drizzle over warm scones.