Light and Airy Cinnamon Rolls
We may earn money or products from the companies mentioned in this post.
Light and Airy Cinnamon Rolls
Light and airy cinnamon rolls are exactly that, light and airy. I was super impressed with this recipe. It was fast and easy to prepare and the cinnamon rolls turned out fantastic. We dyed our cinnamon rolls in green and gold-ish after our favorite football team, the Green Bay Packers. I wasn't real happy with the way the colors turned out but they were fantastic all the same.
Perfect With
Enjoy these light and airy cinnamon rolls for breakfast. They go perfectly with a hot cup of coffee. To me cinnamon rolls are a Saturday or Sunday special treat. Nothing better than sitting at the kitchen cupboard, with a cup of coffee in one hand and a cinnamon roll in the other hand, while reading the Sunday morning paper. This is my idea of starting the day off right.

Cinnamon Rolls
Cinnamon Rolls are one of my favorite early weekend morning indulgences. When I was growing up I didn't like cinnamon rolls. My mom Aggie always bought those super dense, cakey rolls that came in a silver foil tray from the local bakery discount store. You know the kind. The super sweet white frosting was sometimes as thick as the gul-darned cinnamon rolls. Another thing, they never tasted very cinnamony to me either. Now, I don't want to step on any toes here. If you're a fan of that kind of cinnamon rolls, that's super but after relishing in these light and airy cinnamon rolls, I can't go back.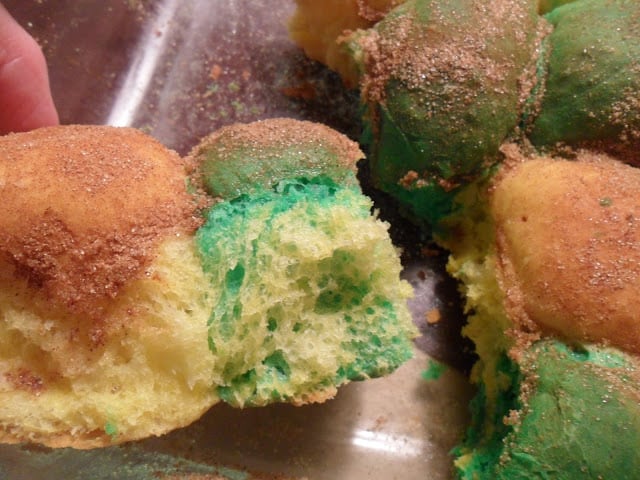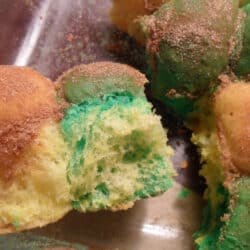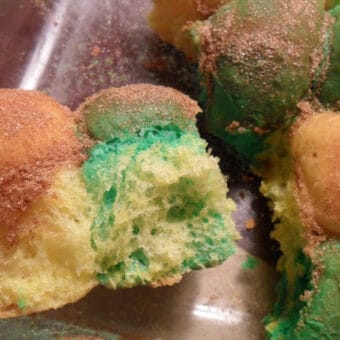 Light and Airy Cinnamon Rolls
Light and Airy is the perfect name for these super cinnamon rolls.
Ingredients
1

cup

hot water

1/4

cup

butter

2

tablespoons

and 2 teaspoons sugar

1

teaspoon

salt

1/4

cup

cold water

3

teaspoons

instant active dry yeast

1

egg

3

cups

flour

1/4

cup

melted butter

1/4

cup

sugar

2

tablespoons

ground cinnamon
Instructions
Melt butter in hot water, add sugar and salt and stir together. Add cold water, stir. Add yeast and 2 cups flour. Stir together. Add egg and 1 cup flour, stir and mix well. Cover with plastic wrap. Let dough rise 1 to 2 hours or until doubled.

Mix together 1/4 cup sugar and 2 tablespoons cinnamon, set aside. Punch dough down. Roll dough into walnut size balls, roll each ball into melted butter and then roll each ball into cinnamon sugar mixture.

Place balls in well buttered 13 x 9 glass baking dish. Let rise for 30 minutes or until dough is doubled in size. Bake at 350º for 30 to 45 minutes.

Drizzle with vanilla icing or icing of your choice, if desired.
Both of these recipe are super for Saturday or Sunday morning. Easy Blueberry Coffee Cake and Apple Oatmeal Scones with Caramel Glaze.