Lemon Glazed Madeleine Recipe
We may earn money or products from the companies mentioned in this post.
Lemon Glazed Madeleine Recipe
Let It Snow, Let It Snow, Let It Snow, powdered sugar that is:) We've had our fair share of the real stuff here already in Northern Wisconsin. It just keeps coming down. Since I can remember, Madeleine have always intimidated me. So much so that it took over a year to dig out the Madeleine pan that I bought on Amazon for $12.95. Madeleine don't smell like cookies nor cake while baking but they do have a distinct, delicious smell all their own.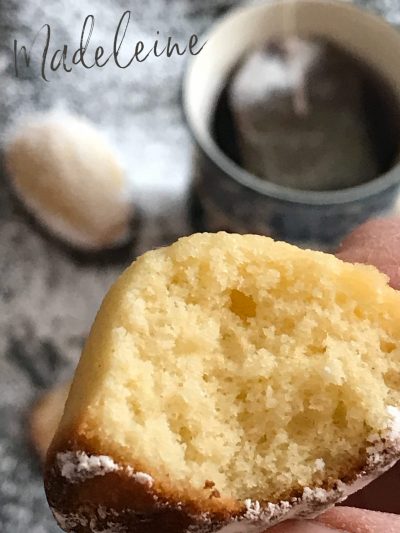 Lemon Glaze
This recipe for Lemon Glazed Madeleine is from David Lebovitz  The recipe is easier than I thought, delicious like I thought they'd be and can and should be made ahead of time. Even though the lemon glaze was super on the Madeleine, I preferred them plain. With a light dusting of snow, I mean powdered sugar or confectioners sugar depending on whichever name you call it by.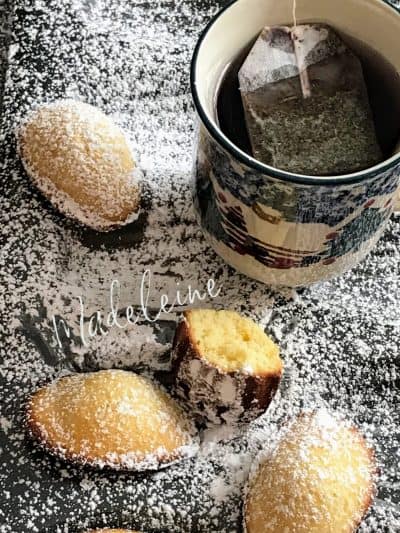 French Cookie
Madeleine are a French cookie. They are small, buttery sponge cakes eaten as a cookie. Often dipped into coffee, tea or hot chocolate, these feather-light cakes are baked in a special Madeleine pan or plaque. The pan has 12 indentations that resemble an elongated scallop shell. Madeleine cookies are best eaten fresh from the oven, while the inside is moist and warm and the exterior is crisp.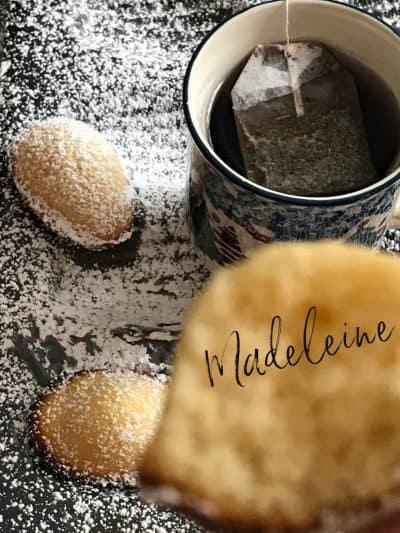 Here more cookie recipes to inspire you to get you into the kitchen and start baking; Finnish Spice Cookies, Peppermint Meringue Cookies and Chocolate Crinkle Cookies. Pour yourself a cuppa coffee, tea or hot chocolate and grab a plate full of Madeleine's. Sit down on the couch, put your feet up and relax. Give yourself a few minutes of downtime before the holiday's move into high gear.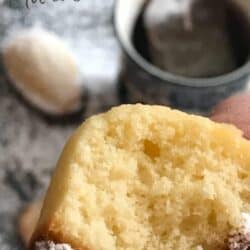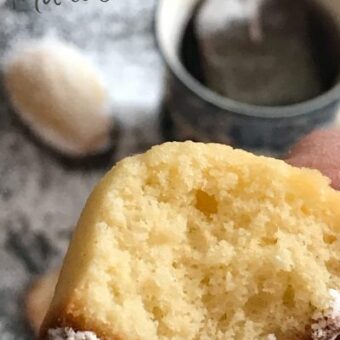 Lemon Glazed Madeleine Recipe
A delicious Madeleine with a lemony glaze.
Ingredients
3

eggs, room temperature

2/3

cup

granulated sugar

1/8

teaspoon

salt

1 1/4

cup

flour

1

teaspoon

baking powder

zest of one small lemon

9

tablespoons

unsalted butter

,

melted and cooled to room temperature, plus additional melted butter for preparing the molds

3/4

cup

powdered sugar

1

tablespoon

freshly-squeezed lemon juice

2

tablespoons

water
Instructions
In the bowl of a standing electric mixer, whip the eggs, granulated sugar, and salt for 5 minutes until frothy and thickened.

Spoon the flour and baking powder into a sifter or mesh strainer and use a spatula to fold in the flour as you sift it over the batter.

Add the lemon zest to the cooled butter.

Dribble the butter into the batter, a few spoonfuls at a time, while simultaneously folding to incorporate the butter. Fold just until all the butter is incorporated.

Plop enough batter in the center of each indentation with enough batter, fill it about 3/4 full.

Do not spread it.

Cover the bowl and refrigerate for at least 1 hour. (Batter can be chilled for up to 12 hours.)

Bake for 8-10 minutes or until the cakes just feel set. While the cakes are baking, make glaze.

In a small mixing bowl stir together the powdered sugar, lemon juice, and water until smooth. Set aside.

Remove madeleines from the oven. Tilt the madeleines out onto a cooling rack. The moment they're cool enough to handle, dip each cake in the glaze, turning them over to make sure both sides are coated. Scrape off any excess glaze with a dull knife. After dipping, rest each cake back on the cooking rack, scalloped side up, until the cakes are cool and the glaze has firmed up.

Best eaten the day they're made.