Lemon Butter Chicken
We may earn money or products from the companies mentioned in this post.
Lemon Butter Chicken
Lemon Butter Chicken is made with boneless, skinless chicken breasts that have been rubbed with smokey paprika and lemon pepper seasoning. Fresh baby spinach, lemon juice and heavy cream make this dish simply delightful. Everything is then tossed together with garlic and parsley fettuccine noodles. Delicious has never tasted so good!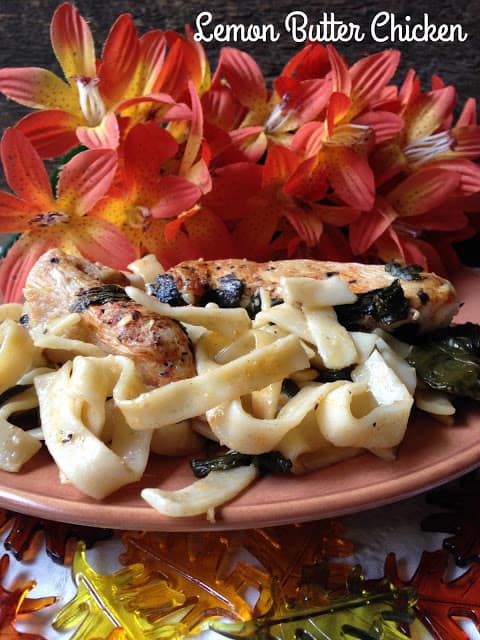 Fast and Easy
This recipe is fast, easy and delicious. The perfect meal for those busy week-day nights when you want a meal that is fast and easy to prepare but also needs to be delicious and comforting. This simple dish is just what your looking for. Light and lemony butter chicken is just as delicious the next day, if there are any left-overs, you can have them for lunch. This is another marvelous recipe that I discovered on Pinterest. Oh the delicious recipes you can find on Pinterest!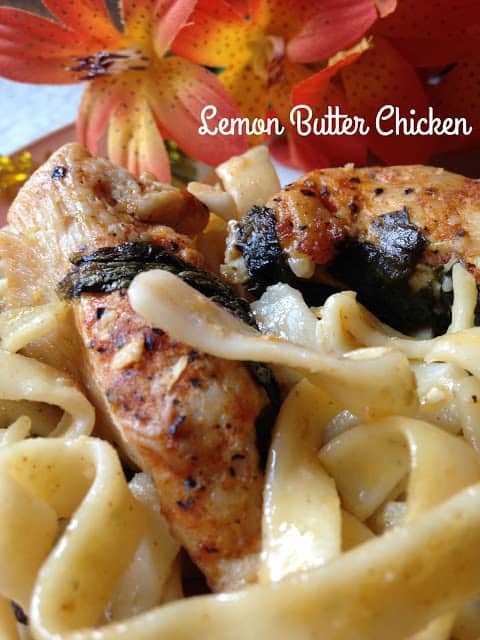 Chicken Tetrazzini
Lemon Butter Chicken is very similar to the famous dish, Chicken Tetrazzini, which is another favorite chicken dinner option here on T2T. Chicken Tetrazzini said to have been named for the opera singer Luisa Tetrazzini. This rich dish combines cooked spaghetti or fettuccine noodles, strips of chicken with a white wine-Parmesan cheese cream sauce. Breadcrumbs are sprinkled over the surface and the dish is baked until bubbly and golden brown.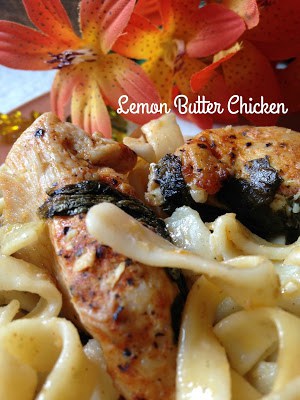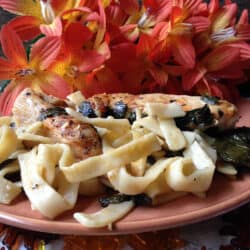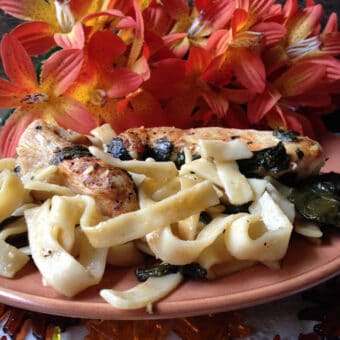 Lemon Butter Chicken
Delicious, Light and Tender
Ingredients
6

boneless, skinless chicken breast, cut in half lengthwise

1/2

tablespoon

smokey paprika

1/2

teaspoon

lemon-pepper seasoning

4

tablespoons

butter

4

garlic cloves, minced

1 1/3

cups

chicken broth

1

cup

heavy cream

1/4

cup

freshly grated Parmesan cheese

juice of 2 lemons

1/4

cup

dry white wine

1/2

teaspoon

lemon-pepper seasoning

1

8 oz package

fresh baby spinach

1

14 oz package

garlic and parsley noodles
Instructions
Preheat oven to 400 degrees.

Season chicken breasts with smokey paprika and lemon-pepper seasoning. Set aside.

Melt butter in a large skillet over medium heat.

Add chicken and garlic, cook chicken on both sides until golden brown, about 4 minutes per side and garlic is fragrant.

Stir in chicken broth, heavy cream, Parmesan cheese, lemon juice and lemon-pepper seasoning.

Bring to a boil and reduce heat. Stir in the spinach and simmer until the spinach has wilted and the sauce has slightly thickened. Remove from heat and set aside.

Prepare noodles according to package directions. Drain.

Transfer chicken mixture into a 13 x 9-inch baking dish. Toss in cooked noodles.

Place baking dish in the oven and bake for about 30 to 40 minutes or until bubbly and thickened.
Recipes on Tap:
This recipe is made special with the help of 
Mrs. Miller's 
pasta.