Kitchen Must Haves To Make Cooking Easier
We may earn money or products from the companies mentioned in this post.
Kitchen Must-Haves To Make Cooking Easier
For some cooking is an enjoyable pastime that brings great pleasure and offers up the chance to flex the creative muscle. For others, cooking can simply be a chore. A tedious necessity to ensure everyone is fed. If you fall into the latter category then fear not, there are some appliances and items that can make your life easier in the kitchen. You never know, you might even start to enjoy cooking. So to help you in your culinary quest here are some kitchen must-haves to make cooking that bit easier.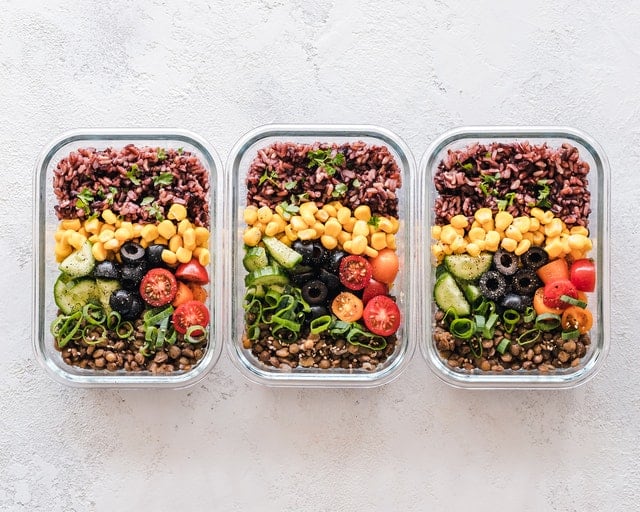 Photo credit; Ella Olsson from Pexels 
Instant Pot
An Instant Pot can be many things and once you get to grips with it you will wonder how you ever survived without it. It is a programmable countertop multi-cooker that can be used in the following ways; 
Slow cooker

Pressure cooker. 

Rice cooker

Steamer. 

Saute/browning

Warming. 

Yogurt

maker.
The newer Instant Pots may also include air frying and Wi-Fi connectivity, meaning you can control your Pot from your phone. The versatility of an instant pot is a huge bonus, meaning this one item can be used for so many things from BBQ Instant Pot Spare ribs to a hearty chicken stew. What is more, using an Instant Pot won't compromise the flavor or nutritional value of foods cooked. They also use less energy than traditional ovens so will help save on your utilities. Instant Pots are perfect for easy meals when you are busy and on the go. Many recipes can simply be added to the Pot and you can leave it to cook as you get on with your busy day. Perfect. 
Sharpe Knives
Having a decent set of sharp knives is essential in any kitchen. Sharpe knives make cutting through your fruits, veggies, and meats more efficient and so much easier. Nobody has time to hack their way through a giant swede with a blunt knife. You can also preserve the longevity of your knife by keeping it sharp. Invest in a decent set of quality knives and ensure you dedicate time to keeping them sharp. 
Food containers
Whether cooking for yourself or a family leftovers are usually inevitable. Food waste is a huge global problem and something households around the world are working hard to cut down. The best way to do this is to avoid throwing away leftovers and use them at a later date. However, you will not be able to do with it if you do not have a suitable container to store your food in. Food containers are also essential for batch cooking meals to see you through the week. There are plenty of different food storage options available including glass, plastic, and rubber-based tubs. Essentially you want to ensure that your container is leakproof and aid tight. An optional extra would be a vented container to allow for microwaving. 
Meal planner
Whether you have a visible whiteboard hanging in your kitchen or store your weekly meal plan on your smartphone, planning your meals is one of the best things you can do to make your time in the kitchen easier, more efficient, and less stressful. You don't have to plan every meal, even planning some of your meals will help relieve the burden of dinner time. Planning your meals will ensure you know what everyone is eating and on what day, that you have all of the ingredients and it will make it easier for you to get meals out on time. It will also make your weekly grocery shop easier, and help to keep the cost down, provided you don't go off-piste, or rather off of your list. 
Steamer bags 
Steamer bags are a great alternative to the traditional steamer. They are perfect for preparing steamed foods that retain all of their nutritious goodness when you are pushed for time. They are also handy if you are only cooking small amounts and want to save on washing up. You simply put your veg/potatoes/meats in a bag, seal it, and pop it in the microwave for the desired amount of time. The result will be perfectly steamed food that is full of goodness and flavor. Oh, and no washing up. 
A waffle maker
Waffles are a great weekend breakfast or lazy morning brunch. Waffle makers provide the easiest way to make the perfect weekend waffles – you simply add the mixture to the maker and it does the rest. All you have to worry about is finding the perfect topping.
If you have enjoyed reading this article on Kitchen Must Haves To Make Cooking Easier, you'll enjoy these articles also: 
Up Next: Try These Homemade Taco Sauce Recipes