Katies Easy Apple Bars
We may earn money or products from the companies mentioned in this post.
Katies Easy Apple Bars
My sister Mary gave me this recipe some 30 years ago. She got the recipe from someone she worked with and everyone in the office called them; "Katies  Mom Apple Bars." I don't know Katie or her mom but Katies apple bars are delicious. Katies Easy Apple Bars are called easy because this recipe has very few ingredients, two of which are packaged crescent rolls. You could easily substitute crescent roll sheets when making this recipe which would make these apple bars even easier.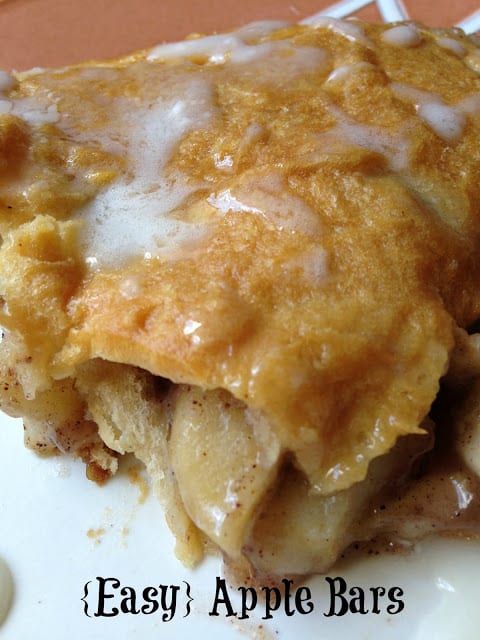 Apples
When making any apple recipe I like to combine two or three different kinds of apples. The only real rule of thumb to this method is to use the same type of apples for instance; use two or three different kinds of cooking apples. Several types of cooking apples can be combined together to make a pie because they tend to cook the same. Don't combine eating apples with cooking apples to make a pie unless you like a firmer apple when baked. Apples and how you use them is a personal preference. Some people like a firmer baking apple, while others prefer a softer texture apple for baking. Find a combination of apples you like and make your apple desserts using that combination.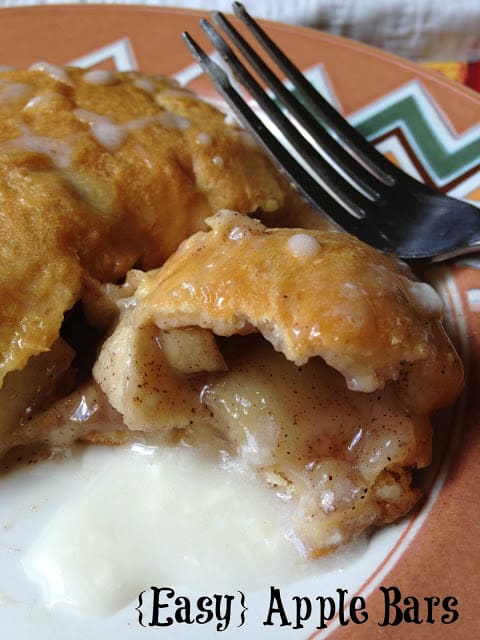 Crescent Rolls
With basically only two ingredients to this recipe and one of those being apples, the second ingredient, crescent rolls, is very important. Pillsbury Crescent Rolls can be used in many different recipes and here on T2T, we have our favorites. From Awesome Vegetable Pizza, to Mini Cheesy Dogs  along with this recipe for Easy Apple Bars, it proves just how versatile crescent rolls really are.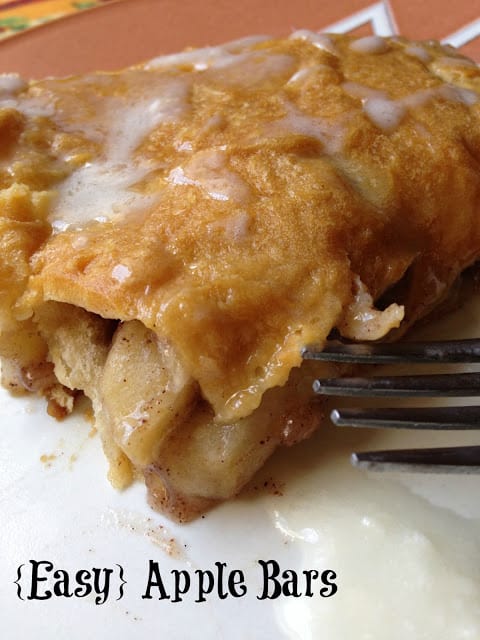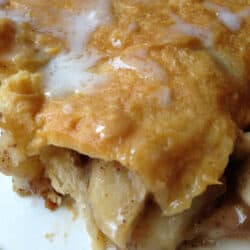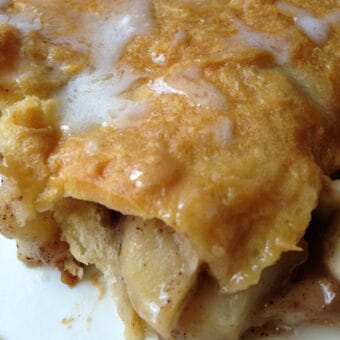 Katie's Easy Apple Bars
Ingredients
2

rolls

crescent rolls

3

cups

diced apples

1/2

cup

sugar

1

teaspoon

ground cinnamon

2

tablespoons

flour

1

cup

powdered sugar

2

teaspoons

softened butter

1

tablespoon 

milk, more or less
Instructions
Preheat oven to 325º F.

Unroll 1 package of crescent rolls into a 13 x 9-inch baking dish. Press together perforated edges.

Mix together sugar, cinnamon and flour. Toss in apples. Spread on top of crescent rolls in baking dish.

On lightly floured surface, unroll second package of crescent rolls. Press together perforated edges. Carefully place crescent roll dough on top of apples, seal edges. Cut 3 slits in top of crust.

Bake for 30 to 40 minutes or until crust is golden brown. Remove from oven and cool slightly on a wire rack.

Mix together powdered sugar, softened butter and milk until of drizzle consistency, adding more or less milk if needed. Drizzle over warm apple bars, serve.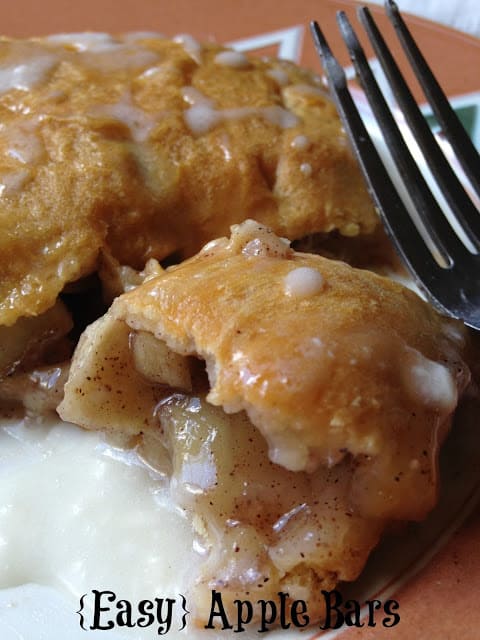 FYI
For this recipe we used apples from Everflow Orchards in Bonduel WI. Here are several of our favorite apple recipes: Apple Pie with Oatmeal Granola Crumble Topping and Bavarian Apple Torte