It's Maple Syrup Time at Bear Paw Camp
We may earn money or products from the companies mentioned in this post.
It's Maple Syrup Time at Bear Paw Camp
Maple Syrup Season Kick Off. Wisconsin Maple Syrup is Pure Liquid Gold. Wisconsin's "First Tap," is being held at the Bear Paw Scout Camp on Saturday, March 15. This event kicks off the 2014 Maple Syrup Season for Bear Paw Sugar Bush and Sugar Bushes across Wisconsin. Every year a different Sugar Bush is chosen to host this event. This year Bear Paw Scout Camp was given the honor of hosting Wisconsin's "First Tap." Making Boy Scouting Sweeter, One Bottle at a Time. It's Maple Syrup Time at Bear Paw Camp!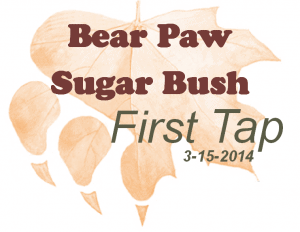 Bear Paw Scout Camp
Bear Paw Scout Camp is located in Mountain WI, and not very far from where I live. My first visit to this remarkable camp is one I won't soon forget. Nestled in the middle of the Nicolet National Forest, in Northeastern Wisconsin, the Bear Paw Scout Camp is a jewel to be discovered. I'm so glad I was lucky enough to join in all of the festivities kicking off the 2014 Maple Syrup Season at the Bear Paw Sugar Bush. Here is a list of a few of the activities offered; Archery, Wood Branding, Leaf Coloring, Ice Skating, Outdoor Dutch Oven Cooking, Pudgy Pie Making, Sledding, Two Man Saw and Turkey Bowling. There were tours of the Camp, Sugar Shack and Demonstrations on Tapping and Tubing.
Weather Conditions
Typical weather conditions for the end of March and early April, warm days and freezing nights cause the sap to flow from tap-holes in the trees. Each spring as the days begin to thaw and the sap starts to run, Bear Paw Sugar Bush and sugar bushes across Wisconsin get ready to collect the sap and produce some of the sweetest and finest syrup there is to offer. Wisconsin ranks #4 in National Maple Syrup production. Besides Maple Syrup, Wisconsin's Syrup producers also make; confections, candies,  maple butter, maple sugar, plus many other "maple" products. Maple Syrup has fewer calories than corn syrup or sugar. You can substitute sugar for maple syrup in your favorite recipes, just use 3/4 cup of maple syrup for every cup of sugar.
Maple Syrup Production
Maple Syrup production at Bear Paw Scout Camp started with a few pints of the sweet golden goodness. Over the past 10 years, the maple syrup operation at Bear Paw Sugar Bush has grown from producing a few pints of maple syrup to now collecting several thousands of gallons of sap from several hundred taps. Each season the Camps Sugar Bush shows over 400 youths the craft of syrup production, and has grown into a full scale educational experience. The Camps primary mission has always been education. Educating today's youth for tomorrows future.
With Help From Scouts & Friends
Over the last 10 years Bear Paw has produced Maple Syrup with the help of many scouts and volunteers. It takes many volunteers to tap the trees and to collect the sap. At the beginning of the season at Bear Paw Camp, trees are tapped and collection begins. Tap-holes are made with a hand drill, and you only need to drill through the bark and about one inch deep. Taps are only placed one inch into the tree because this doesn't cause any permanent damage to the tree. This process allows producers to tap the same trees year after year.
Collecting
After the trees are tapped, a plastic spout is inserted and a blue plastic tube is attached to the spout. The sap drains into the blue tube and then the sap drains into a plastic bucket. The bucket is covered and the sap drains into the bucket until collection begins. Plastic spouts, tubes and buckets have replaced the traditional metal spouts and buckets. Metal spouts had a hook on them and the buckets hung from this hook. The buckets would become full and fall off from the weight of the sap, causing precious sap to be wasted. Using plastic spouts, tubes and buckets makes less waste and more sap can be collected.
Sugar Shack
Raw sap is sweet, but it is very fluid. The sap gets brought back to the Bear Paw Sugar Shack to evaporate the excess water. With the help of a good old-fashioned wood fire, by the end of the night or after 12 hours, depending on the heat of the fire and other factors, pure maple syrup is ready for bottling. Once collected and evaporated, Pure Bear Paw Maple Syrup is bottled, labeled and sold in 12 oz. bottles. Bear Paw Maple Syrup is available for purchase year round at the Bear Paw Trading Post.
Pride in Maple Syrup
Everyone involved with the Bear Paw Scout Camp and with the Bear Paw Sugar Bush were more than willing to help. Everyone was very knowledgeable and eager to talk about all things Maple Syrup and 🍁 Syrup production. You could hear the pride in their voices when talking about Bear Paw Scout Camp and Bear Paw Maple Syrup. We arrived at Bear Paw Scout Camp at 7:30 am.
We started our day with Pancakes, Sausages, Coffee and Bear Paw Maple Syrup.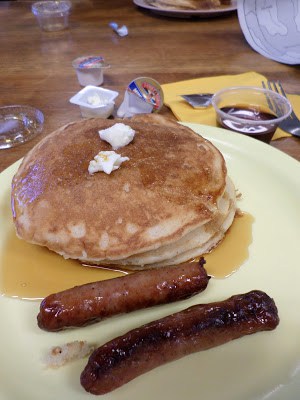 After Breakfast we headed down to Bear Paw Lake for Ice Skating and Turkey Bowling.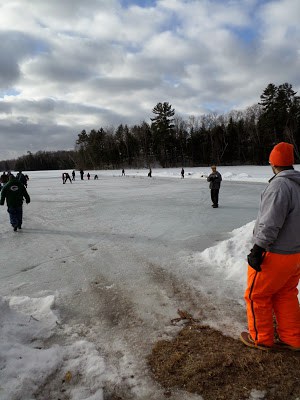 On to Dutch Oven Cooking to sample Maple Monkey Bread.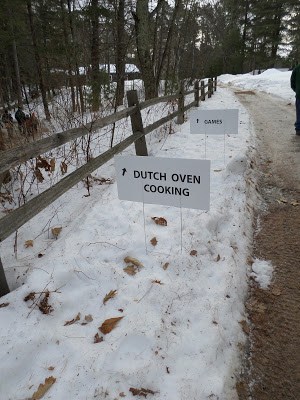 Maple Meatballs and Maple Pulled Pork Sandwiches.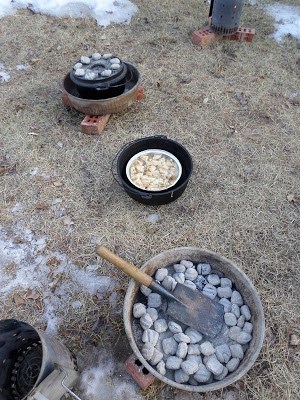 The Sugar Shack.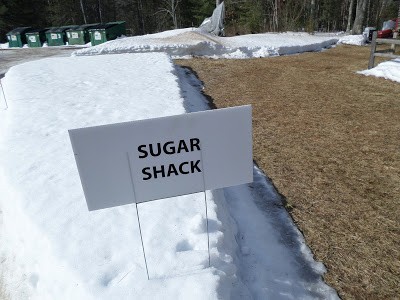 This is where Maple Syrup is made.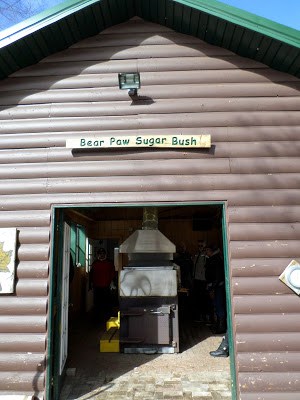 A Wood fire to evaporate the excess water from the sap.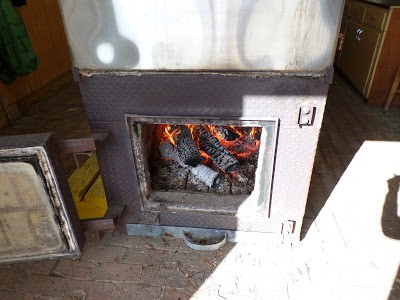 Excess steam from the simmering sap.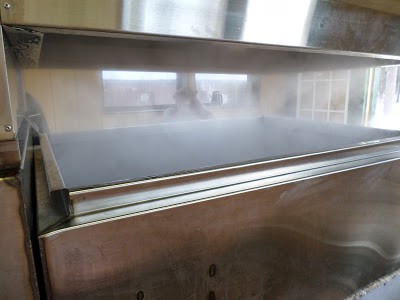 Excess steam rises up through the large tubes and out the chimney.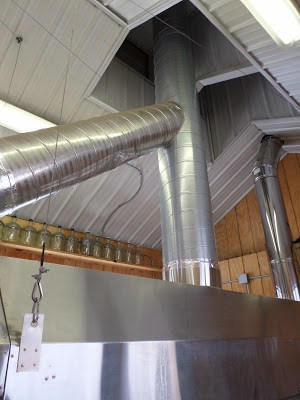 Sap is kept in these plastic containers. When needed the sap travels through the blue tubes into the evaporator, to be made into syrup.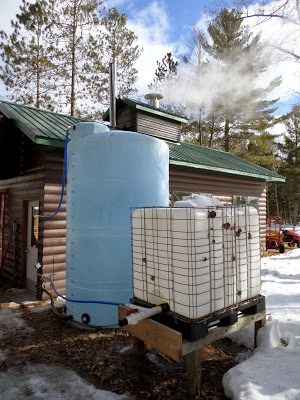 The warm maple syrup comes out of these spouts and then filtered to remove any left over sediment.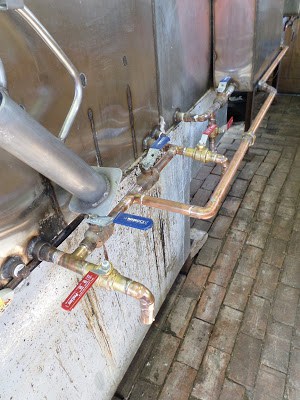 Maple Syrup is Bottled, Labeled and Ready to Enjoy.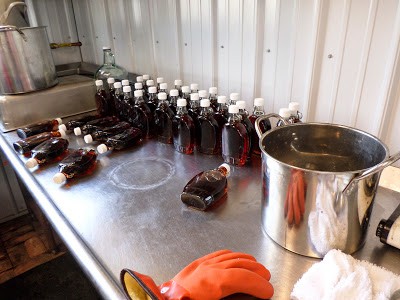 On to the Tapping Ceremony.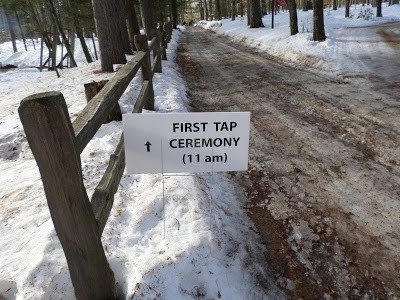 First Tree to be Tapped.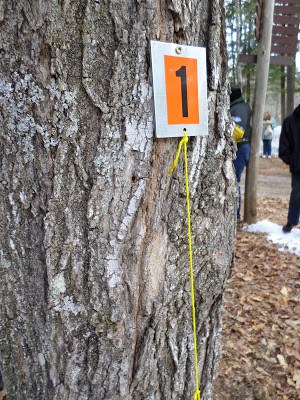 Color Guard and Bugle begins the ceremony.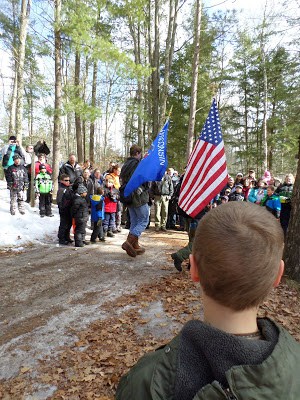 Alice in Dairyland drilled the first tap-hole.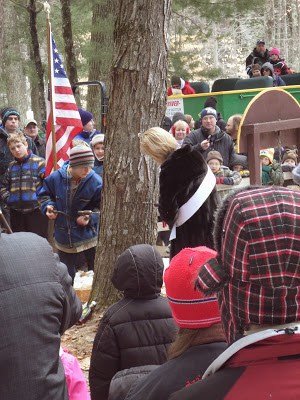 Metal spout with hook to hang the sap bucket.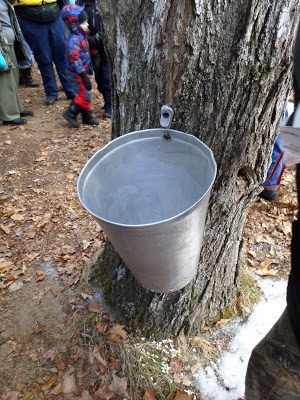 Congressman Reid Ribble was present for the festivities.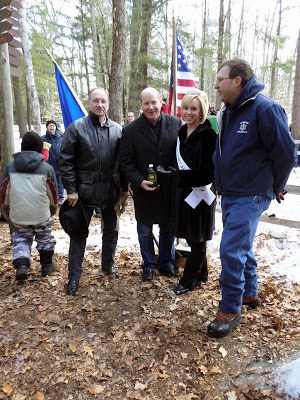 Governor Scott Walker declared;  March 15 – April 15th will be Maple Syrup Month in the State of Wisconsin.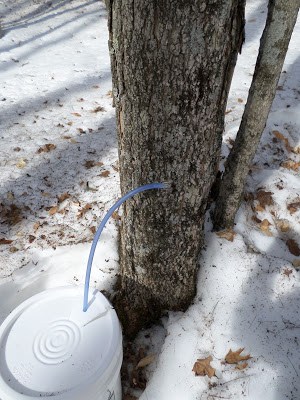 Buckets collecting sap.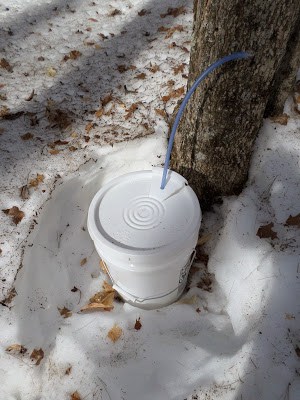 After the ceremony, we stopped by the Trading Post to pick up some Bear Paw Maple Syrup and some Maple Syrup Pops.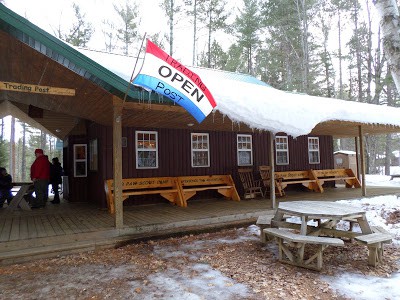 We stopped to make an Apple Pudgy Pie for our short drive home.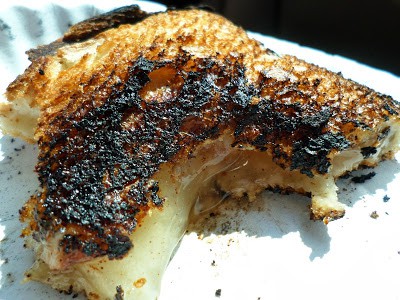 Mine was slightly burnt but after our fun day spent outside, walking around Bear Paw Scout Camp..It was simply delicious.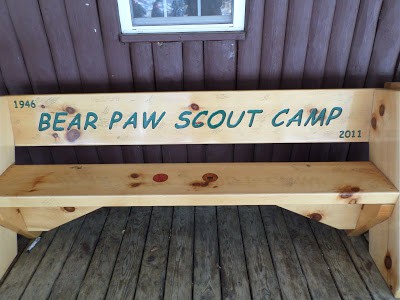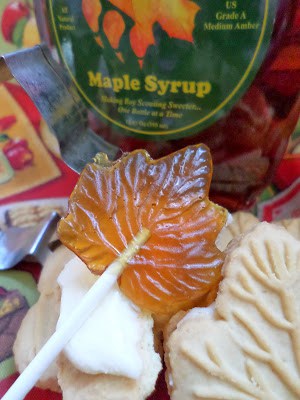 For more information:
Bear Paw Scout Camp
14000 Bear Paw Camp Lane
Mountain, WI 54149
(715) 276-6167