Italian Beef Sandwiches
We may earn money or products from the companies mentioned in this post.
Italian Beef Sandwiches
I have made Italian Beef Sandwiches for every gathering under the sun. From Baby Showers to Super Bowl Parties, this recipe has appeared on the table. I make several different recipes for 'hot beef' but this recipe seems to go over the best at parties. This recipe is so easy to make. You throw everything into a slow cooker, turn it on, and it's good to go! All you need are some rolls, cheese slices, pickles and potato chips.
Pepperoncini
Pepperoncini pronounced [pep-per-awn-CHEE-nee]. Also called Tuscan Peppers, these thin 2- to 3-inch-long Chiles have a bright red, wrinkled skin. They have a slightly sweet flavor that can range from medium to medium-hot. Pepperoncini are most often sold pickled and used as part of an antipasto. Not to be confused with pepperoncini relish, which is made with pepperoncini peppers and other ingredients. This relish is used as a condiment for Italian sandwiches.
Sweet Red Pepper Strips
The large, red, heart-shaped Pimiento is another popular sweet pepper. Fresh pimientos are available in some specialty produce markets from late summer to fall. Canned or bottled pimientos are marketed year-round in halves, strips and diced. They are most familiar as the red stuffing found in green olives. Also a main ingredient in the southern favorite, Pimiento Cheese.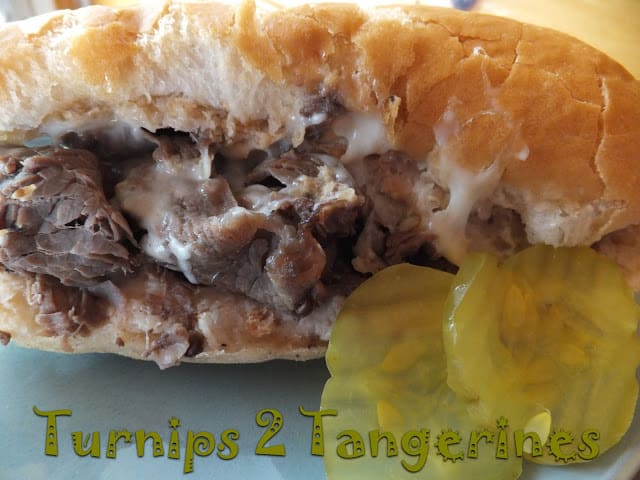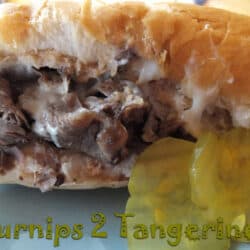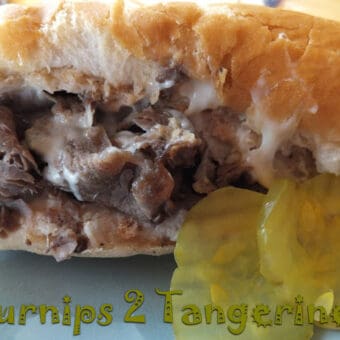 Italian Beef Sandwiches
Delicious Italian Beef Sandwiches perfect served on toasted buns with mozzarella cheese.
Ingredients
1

11 1/2 oz

jar pepperoncini

4

pounds

boneless beef chuck, beef sirloin, or rump roast

1/2

cup

water

1

0.7 oz package

Italian dry salad dressing mix

2

teaspoons

Italian seasoning, crushed

1

teaspoon

red pepper flakes

1/2

teaspoon

garlic powder

1/4

teaspoon

each salt and pepper

1

large onion, sliced thinly

1

10-12 oz jar

roasted red sweet pepper strips, drained

12

slices

mozzarella or provolone cheese

12

kaiser or hard rolls, split, buttered and toasted

sliced dill pickles, for serving
Instructions
Drain pepperoncini, reserve juice. Remove and discard stems from peppers. Set peppers aside.

Cut roast into 2 to 3 inch pieces. Place 1/2 of meat pieces into a 5 quart slow cooker. Top meat with sliced onions, pepperoncini and red pepper strips. Top with rest of meat pieces.

In a small bowl combine water, reserved juice, salad dressing mix, Italian seasoning, crushed red pepper, garlic powder, salt and pepper. Pour over beef in slow cooker. Cover and cook on low-heat setting for 10 to 12 hours or on high-heat setting for 5 to 6 hours. Remove meat with slotted spoon.Using 2 forks, shred meat. Return to juices in slow cooker. Heat through.

Serve on rolls and top with cheese. Serve sandwiches alongside pickles and potato chips.
*Note: Look for pepperoncini in the pickle and olive section of your grocery store. Our favorite brand, Mezzetta
Recipe Ideas
This recipe for Doritos Hamburger Bake has been around for eons. Every family seems to have their own version of this classic hamburger bake. I'll admit, this is one of my all thyme favorites; Doritos Hamburger Bake. Here are a few more favorite recipes for Hot Beef;  Hot Beef Sandwiches and Hot Beef Pinwheels.