Ideas To Help You Switch Up Your Eating Habits
We may earn money or products from the companies mentioned in this post.
Ideas To Help You Switch Up Your Eating Habits
Are you stuck in a bit of a food rut? Sometimes it can feel as though you're eating the same things day in, day out. From making the same dishes to always relying on takeout or visiting the same restaurant, it can start to feel a bit boring. Is it time you shake things up? Switching up your eating habits can help you discover new things, and could even help you make some healthier eating choices too. Shake yourself out of your current food habits and try something new with these Ideas To Help You Switch Up Your Eating Habits.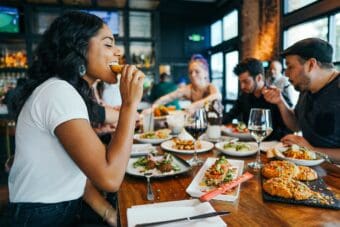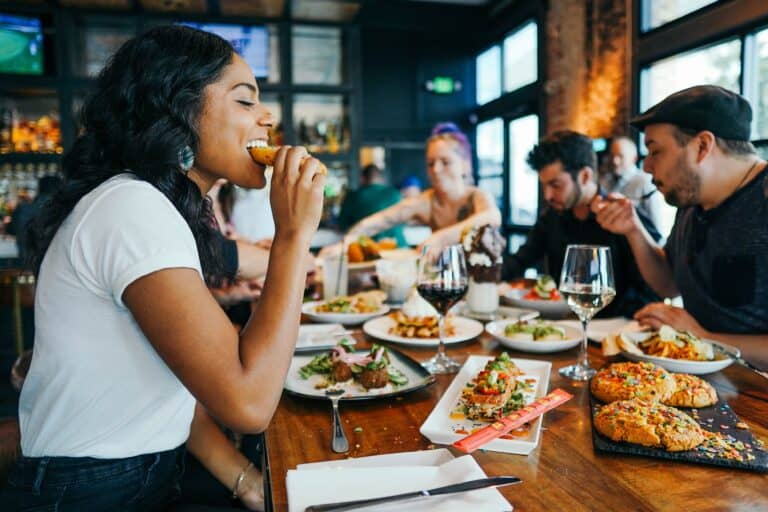 Image Credit: Unsplash under Creative Commons
Try A New Restaurant
It's nice to have a favorite restaurant, but with new restaurants opening all the time, could you be missing out on something great? Step out of your comfort zone and see what's new in your area – you'll be supporting a local business and might just discover a new favorite place to dine out!
Cook A New Dish Each Week
If you tend to eat the same things at home each week, you can soon find that your home cooking becomes unappetizing, meaning you're more likely to reach for the takeout menu or head out to eat – something that can soon eat into your wallet. 
Cooking a new dish each week can keep things interesting, and is a great way to boost your cooking skills. There are some amazing appliances that can help you make light work of cooking too, including some air fryer recipes that can help you enjoy healthy versions of some of your favorite dishes.
Explore Going Meat-Free
If you want to try new things while also doing your bit for the environment, then why not try going meat-free? Even if you just do it once a week, there are some tasty recipes you can try that are filling and easy to make. Even your takeout can be meat-free, with vegetarian and vegan pizza making a delicious treat. There are a lot of great ways to enjoy meat-free dishes that can benefit your health, and the planet too.
Make Your Own Takeout
Do you love getting takeout? Between Uber Eats and other food delivery services, it's easier than ever to get your hands on tasty takeout at home. But relying on takeout regularly can be damaging for your waistline and your wallet, so why not try making your own instead? There are a lot of amazing takeout recipes you can make at home, helping you enjoy lighter versions of all of your favorites. With all the money you've saved through making your own, you'll be able to treat yourself to something wonderful!
It's good to switch up your food habits now and then. Eating the same things all the time takes some of the fun out of life – so go ahead and experiment! From flexing your own cooking skills to being more adventurous the next time you dine out, there's a whole world of amazing food out there waiting for you!
MORE ARTICLES FOR YOUR READING ENJOYMENT