How to Start a Cooking Class
We may earn money or products from the companies mentioned in this post.
How to Start a Cooking Class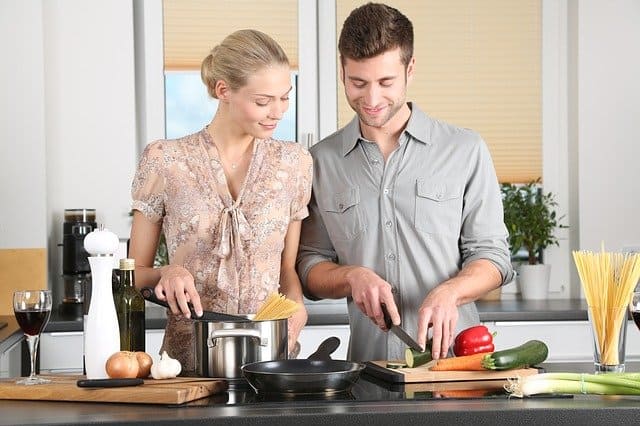 You're likely reading this because you love food and enjoy cooking all kinds of delicious dishes for people. But, you also want to combine your hobby with your career and share with others how they too can cook masterpiece meals for their family and friends.
As the name suggests, a cooking class is where people (adults or youngsters) can sign up and learn cooking best practices and gain inspiration for an infinite array of new meal ideas. If you'd like to start a cooking class in your local area, here is how to get started:
Premises
The first thing you need to do is find a suitable venue where you can teach your culinary skills to others and where everyone can cook meals together during each lesson. Ideally, it should be a location with a purpose-built kitchen and stringent hygiene standards.
You'll also need to ensure there is plenty of seating available, along with suitable food storage facilities. As you're dealing with food, you may need a state permit or license before you can advertise your cooking classes.
Business Set-up
You're offering cooking classes and charging people fees to subscribe to them, so you'll need to register your idea as a business. Doing so involves getting registered for tax purposes, keeping appropriate financial records, and taking out the right liability insurance.
The thing about setting up a business is your contact details will become a public record. With that in mind, you may want to consider renting a virtual PO Box to use for official records. With your virtual PO box online access is typically offered as standard.
Cooking Class Program Details
Once you've got the formalities out of the way, you need to plan what you'll be offering your students and how much you will be charging them. It makes sense to create a cooking class program that details all the specifics so that people can review them before signing up.
Another thing that will make sense is offering different program options or levels of learning. For example, some people may want to join a beginner's class, while others might prefer a more advanced class to streamline their culinary cooking examples at home.
Form a Marketing Plan
Lastly, there is no point in going to all the effort of creating a cooking class if you have no students enrolled in it. That's why you must develop a robust marketing plan to help you promote your cooking class and attract potential new students to sign up for it.
Your marketing plan should include a strong emphasis on Internet advertising and marketing. For example, social media is an excellent place to attract new students and advertise the details of your cooking class.
You may also wish to work with well-known local or regional food and educational bloggers. Plus, it can make sense to advertise your class on relevant online forums. Offline marketing, such as leaflet dropping and newspaper advertising, is also another idea to pursue.
MORE ARTICLES TO ENJOY
Tips That Will Help You Start To Cook
Ideas To Help You Switch Up Your Eating Habits
UP NEXT: Spiced Applesauce Quick Bread