How to Make Green Beer
We may earn money or products from the companies mentioned in this post.
How to Make Green Beer
It's that time of year again! Time for Bangers and Mash with Onion Stout Gravy,  Irish Cabbage , Irish Beef Stew, Colcannon, Irish Soda Bread Scones, Blarney Stones,  Midnight Mint Bars and Green Beer. Why? St. Patrick's Day is upon us. Time to celebrate the Irish in all of us. You simply can't celebrate St. Patty's Day without drinkin' a pint, a pint of Green Beer that is. I'm not sure if they drink green beer on the Emerald Isle but we certainly do on this side of the pond.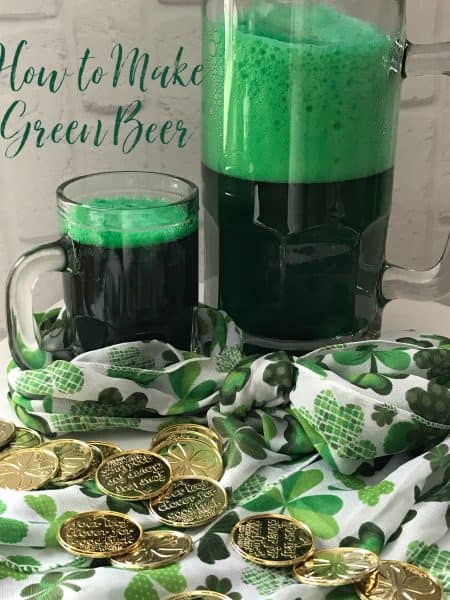 I'm Not Irish, Are You?
My first husbands family are Irish, so I have seen first hand how the Irish celebrate St Patty's Day. Wait, let me rephrase that, I have seen first hand the "aftermath" of how much the Irish celebrate St Patty's Day. You see, I'm not Irish and neither was my then sister-in-law Lynn. We were never invited to the "party" because after all, we weren't Irish therefore we shan't celebrate St. Patty's Day. I'm quite certain that she's in Irish heaven, drinking Irish whiskey and singing "Oh Danny Boy" as I'm writing this. But not to worry, Lynn and I had our own St Patty's Day celebration, German Style!!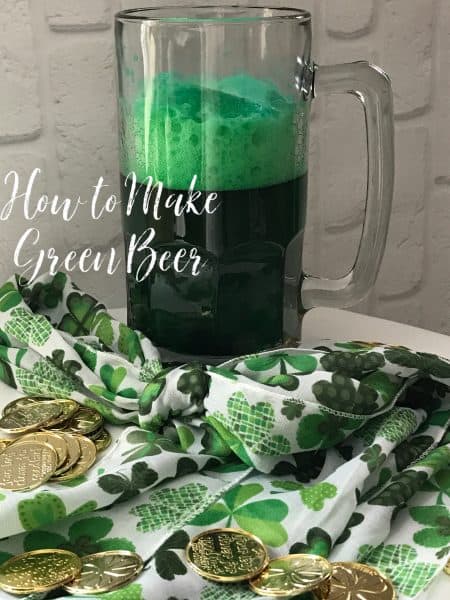 Corned Beef and Cabbage?
As you can see from the list above, I've made all of the "traditional" St. Patty's day foods. All except one, a recipe for corned beef and cabbage. I've had corned beef  n' cabbage before, once. I'm not positive but I don't think I liked it. Maybe I'll give it a try next year. Maybe….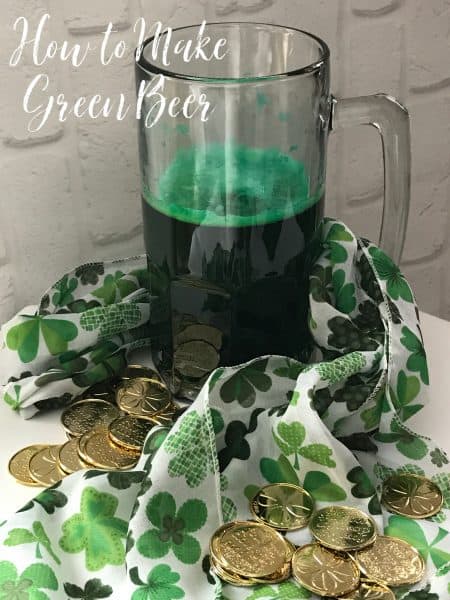 How to Make Green Beer
What you'll need:
Beer
Pint Glass
Green Food Coloring
How to:
In pint glass, add 3-5 drops of green food coloring. Make sure to add the coloring first and the beer after.
Recipe tip:
Use a light-colored beer such as a pilsner or pale ale. The lighter the beer, the brighter the color. Slowly pour the beer into the pint glass. The beer will begin to change color.
For this recipe, we used green gel food coloring by AmeriColor.