How to Easily Preserve Garlic
We may earn money or products from the companies mentioned in this post.
How to Easily Preserve Garlic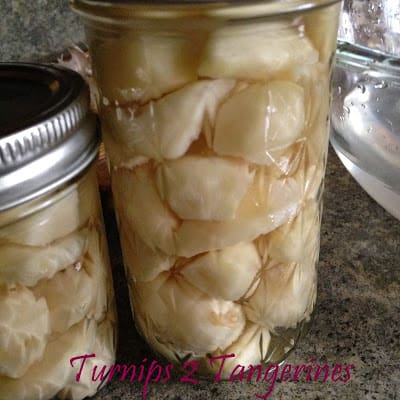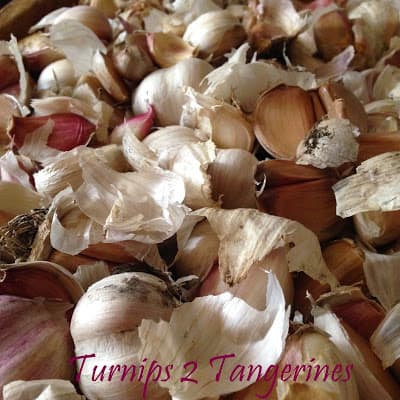 Today I took a drive to Nicolet Farms in Suring WI.
I stop at Nicolet Farms at least once a week during the harvest season. The produce at Nicolet Farms is constantly changing. With the early frost we are experiencing here in Northern WI, they are quite busy on the farm!! I picked up some: Corn-on-the-cob, Cauliflower, Spaghetti Squash, Red Kuri Squash and two pounds of Garlic.

How to Easily Preserve Garlic
Ingredients
2 pounds




garlic, heads broken apart and cloves peeled

4 cups




distilled vinegar

large pot




boiling water

5 half pint




jars with lids and bands, for storing garlic
Cooking Directions
Pour boiling water into 5 half pint jars, set aside until needed.
Break apart heads of garlic and peel the cloves.
Place peeled cloves of garlic in a large mixing bowl. Fill with water. Scrub off any dirt with fingertips. Place cloves in a large strainer and rinse.
Remove any brown spots or brown ends with a small sharp paring knife. Rinse again.
Dump out water from jars.
Bring the vinegar to a boil in a large pot. Fill jars with clean garlic cloves.
Once the vinegar has boiled, pour it over the garlic cloves in jars and place on the lids and screw the bands on tight.
Let the jars come to room temperature on the counter overnight and then store in the refrigerator. Will keep in the refrigerator for up to one year.
Try this Kitchen Tip: Save Broccoli Stems for Recipes