How to Create a Restaurant Experience at Home
We may earn money or products from the companies mentioned in this post.
How to Create a Restaurant Experience at Home
A fantastic idea for using supper as a source of much-needed entertainment is to transform the kitchen in your house into a warm and inviting restaurant for the individuals who live with you. Have a look at our suggestions for a sophisticated evening at home.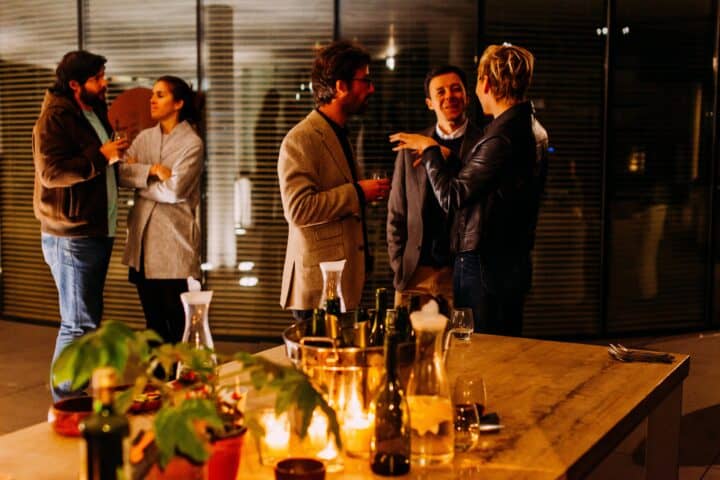 Create something delicious and unique.
What kind of dining establishment are you looking for? Think about the people you are making the meal for and the kind of evening you want to have. This is the first step in making your evening come together cohesively. It does not matter if you choose a traditional French bistro, a hip Mexican cantina, a laid-back Italian trattoria, or a diner inspired by the 1950s burger joint.
Plan your menu.
It is worth your time to prepare something unique in the kitchen, but if money is limited, there is no need to spend an outrageous amount. You can find excellent prices on less popular cuts of meat, such as chicken thighs and other pieces that require a longer cooking time. These cuts tend to be more flavorful despite their lower cost. Of course, if you are going all out, you can search for "wagyu beef near me". 
Do not overlook the fact that tasty vegetarian meals can also be prepared in an economical manner. Have a craving for some seafood? You may get a good deal on mackerel and mussels. You can use canned crab to make fancy pasta dishes or an impressive quiche. Mackerel and mussels are both good possibilities.
If you intend to serve numerous courses, make sure that at least some of the food can be prepared in advance. After all, you want this to be a source of enjoyment, not stress! An ordinary night spent at home can be elevated to something more elegant with even the simplest of starters.
Prepare the dinner table.
Make an extra effort to distinguish your restaurant table from the kitchen table it serves as most of the time while sticking to the motif you have chosen for the establishment. Use a good tablecloth, and set the table with utensils that can accommodate numerous courses. Maybe now might be a good time to get the more elegant wine glasses. Why not select a few flowers from your garden and place them in the centre of the table if you have one? Even just a handful of posies placed in a narrow glass vase looks elegant.
Establish the tone.
Every decent eatery is aware that playing some soothing music in the background is essential to creating a pleasant ambience. Choose or make a playlist that fits your mood and listen to that. Is this a brunch with jazz playing in the background or lunch for two in a cosy bistro? In either case, you should ensure that the songs on the playlist are lengthy enough to allow for a leisurely experience during which you can linger over sweets, liqueurs, cheese, or a single glass of red wine. The music should be audible but played at a volume that does not interfere with people's ability to carry on a conversation.
Up Next: Expand Your Repertoire in the Kitchen