How to Clean Fresh Mushrooms
We may earn money or products from the companies mentioned in this post.
How to Clean Fresh Mushrooms
Store mushrooms unwashed in the refrigerator for up to two days in a paper bag or in the original packaging. Mushrooms need to breathe, so they shouldn't be stored in a plastic bag. All mushrooms need to be cleaned before using. Before cooking or adding them to your favorite dishes, you will need to give them a quick cleaning.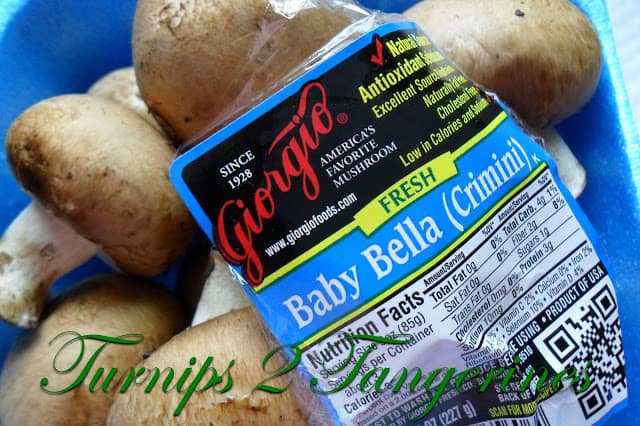 Fresh Mushrooms
Fresh mushrooms should be stored with cool sir circulating around them. Therefore, they should be placed on a tray in a single layer, covered with a damp paper towel and refrigerated for up to 3 days. Before using, they should be wiped with a damp paper towel or only if necessary, rinsed quickly in cold water and dried thoroughly. Mushrooms should never be soaked because they are similar to sponges in the fact that they absorb water and will become mushy.
How to Clean Fresh Mushrooms
Ingredients
1 (16 oz) container




fresh mushrooms
Cooking Directions
Using a damp paper towel, wipe each mushroom, one at a time, to remove any dirt or grit.
*Do not soak mushrooms in water or rinse mushrooms under running water to remove dirt. Why? Because mushrooms absorb water like little sponges. Also, when sauteed, mushrooms won't brown nicely, if they're filled with water and mushrooms filled with water can also cause your dish to become watery.*