Host a Greek Meze Feast
We may earn money or products from the companies mentioned in this post.
Host A Greek Meze Feast
Greek Meze is one of the best kinds of feast food. Combining influences from the Middle East as well as the Mediterranean, Greek food provides plenty of intriguing flavors and textures that everyone is sure to love. Actually, if you are hosting a party, meze is the best way to make sure that everyone will like something. While a lot of Greek food is based on fish and lamb, there are also plenty of vegetarian and vegan options too.
Plus, if you are trying to feed kids as well as adults, it really pays to let them choose what they want to eat and get to construct their own meal. What does the word Meze mean?  Meze pronounced [MEH-zay] is the Greek term for "hors d' oeuvre" or "appetizer." So, which basics will you need?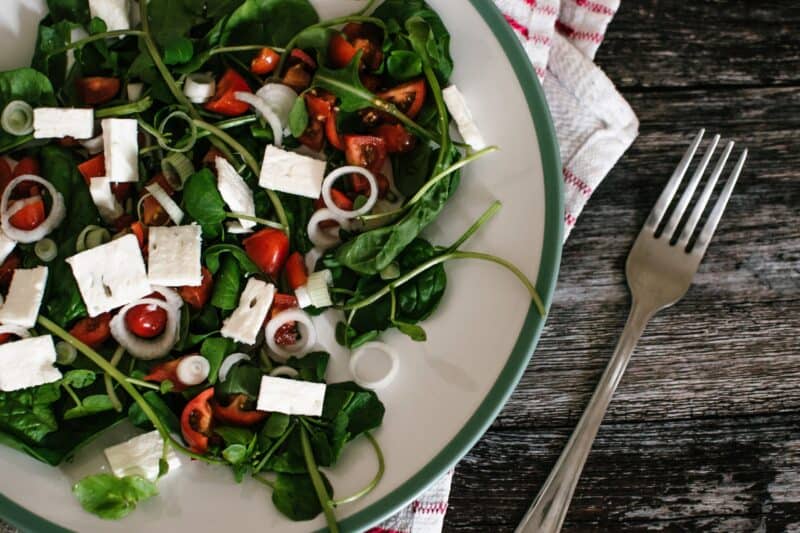 Hummus and Dips
You can't have Greek meze without hummus. The Mediterranean Dish offers a really easy, authentic recipe anyone can use. You can top your hummus with a swirl of oil and pine nuts if you like but a sprinkle of paprika is also delicious. Hummus isn't the only dip you can offer. Tzatziki is lovely, cooling and goes really well with red meats as well as salad. Taramasalata, a fish roe dip, and skordalia, made with garlic and potatoes, are also must-haves for the table. You can find various recipes online. 
Pita Breads
Frankly, buying pita bread is probably the easiest option but you can make them if you really want to! Pitas should be served just warm so that the pocket opens naturally and can be filled with a variety of meze options. Pita bread also called pocket bread can be filled with a wide variety of of ingredients. It can be served with meats or cut into wedges and used as dippers.
Lamb Kofta or Halloumi Cheese
Lamb kofta is a popular recipe in Greece and is essentially a spicy lamb skewer. It is usually served with salad and a tzatziki dip. Making lamb kofta is much the same as making meatballs but instead of rolling the mixture, you mold it onto a wooden skewer before grilling with a little oil.  A vegetarian alternative might be grilled halloumi. This is really easy and even your meat-eaters will enjoy it. All you need to do is cut your halloumi into slices and dry fry or grill. Throw some peppers and tomatoes into the pan to add some color. 
Greek Salad
Every meal needs a salad and Greek salad is particularly delicious. Made with cucumber, tomatoes, olives, thinly sliced onion and feta, it is refreshing and creamy all at the same time. If you are entertaining vegans, leave the feta to one side! Actually, if you want to go for it, you could try a roasted feta and honey recipe, perfect for spreading on a pitta. Greek Salad is cool, refreshing and satisfying even on its own.
Dessert 
Baklava is a traditional desert in Greece and throughout the Middle East. It is made up of layers of filo pastry with walnuts, cinnamon and honey. Baklava can be served in small sticky squares with ice cream or on their own. Greek meze might sound like a lot of work but it is actually quite simple to prepare. As most of the plates can be served cold, you can make them ahead of time.
Drinks
You can always add some bowls of shop-bought antipasti to the table such as olives and vine leaves. You certainly can't host a Greek Meze without glasses of Ouzo. This clear, sweet anise-flavored liqueur is usually served as am Apéritif. It's generally mixed with water, which turns it whitish and opaque. Another option is to serve Greek Coffee. An intensely strong brew, made by boiling finely ground coffee and water together. It's made in a long handled, open, copper pot called an ibrik.
Get Inspired
Here are a few Greek inspired recipes to get you started on your adventure to Host A Greek Meze Feast: Greek Orzo Salad,  Greek Pastitsio Recipes from Around the World, Greek Lemon-Herb Cookies and Hummus with Veggie Dippers. Don't forget the Olives! Olive Snack, Dollar Store Style.
[easy-image-collage id=29437]
Here is another article you'll want to read; To Grow Your Own Food, You'll Need…