Honey Strawberry Yogurt Scones
We may earn money or products from the companies mentioned in this post.
Honey Strawberry Yogurt Scones
Honey Strawberry Yogurt scones are thumbprint scones and they are delicious. These yummy scones are made with Greek honey strawberry yogurt and fresh diced strawberries. The thumb indentation is filled with your favorite strawberry jam or jelly. Before baking the scones, drizzle them with honey to add extra sweetness and shine. Thumbprint scones can be as individual as you are. Fill the indentation with nutella or peanut butter!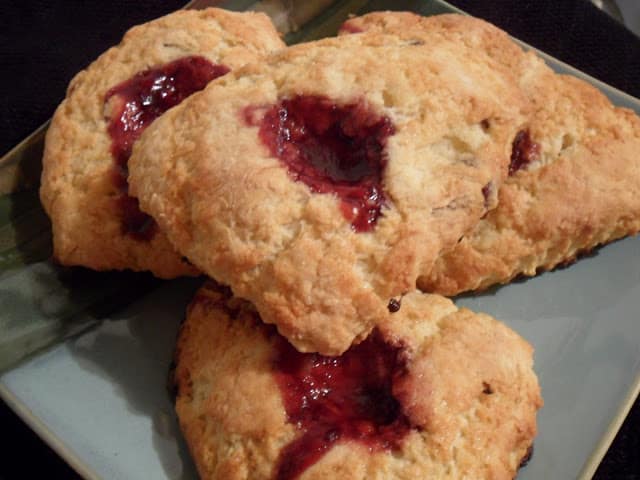 Small Batch
Honey strawberry yogurt scones will yield four scones. It's a great recipe when you get a craving for a hot, straight from the oven scone. Any scone recipe can be made into a thumbprint scone. Simply stamp your thumb into the top of the scone and filling it with your favorite jam, jelly or lemon curd. Apple butter or pumpkin butter are also great to serve with warm scones.
UP NEXT: Pineapple Macadamia Pinwheel Cookies
Scones are perfect for weekends 
Looking for more scone recipes? Meyer Lemon Buttermilk Scones  and Dried Cherry Orange Scones with Orange Glaze are two favorites you don't want to pass up. Scones are perfect to make on the weekend when you don't have to rush out the door. Pour yourself a cup of hot coffee and enjoy a warm scone with your favorite jam, jelly, curd or flavored butter. Scones can easily be whipped up when unexpected, morning guests drop by.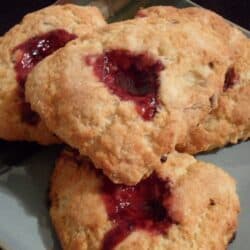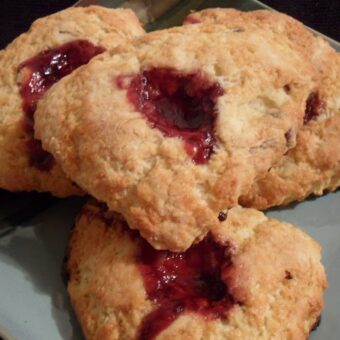 Honey Strawberry Yogurt Scones
Fast, Easy and Delicious!
Ingredients
1 1/3

cups

flour

1/4

cup

sugar

1/8

teaspoon

salt

1 1/2

teaspoons 

baking powder

1/4

cup

cold butter, cubed

3

tablespoons 

honey strawberry yogurt

1

egg, lightly beaten

1/4

teaspoon

vanilla extract

2 to 4

fresh

strawberries hulled, washed and chopped

2 to 4

tablespoons 

strawberry jelly, jam or preserves

2

tablespoons 

honey, for drizzle
Instructions
In a small bowl mix flour, sugar, salt and baking powder. Cut in cold, cubed butter until mixture resembles coarse crumbs. Add strawberry-honey yogurt, beaten egg and vanilla extract. Mix until moistened.

Fold in chopped strawberries, turn onto a floured surface, knead gently 6 to 8 times, knead in a small amount of flour only if needed. Pat into a 6 inch circle, cut into 4 wedges. Separate and place on a baking sheet lined with parchment paper.

Lightly press your thumb in the top of each scone. Fill indentation with strawberry jelly, jam, or preserves. Drizzle with honey.

Bake at 425º for 12 to 15 minutes or until light brown.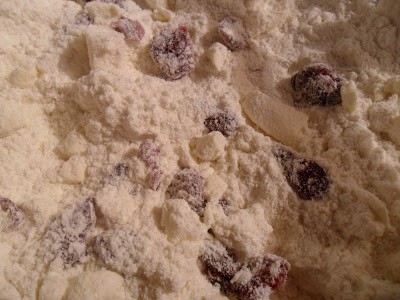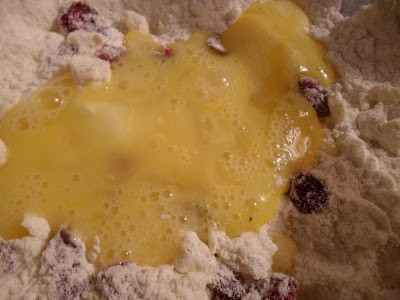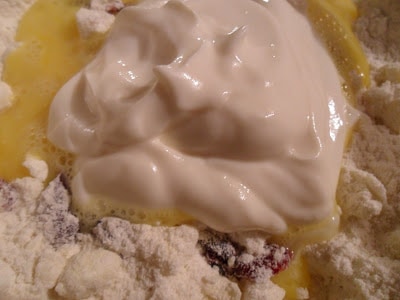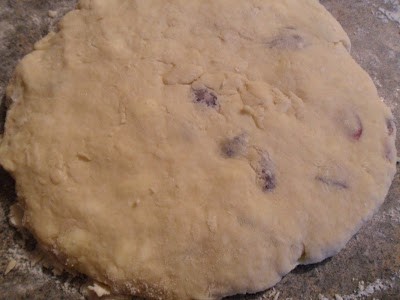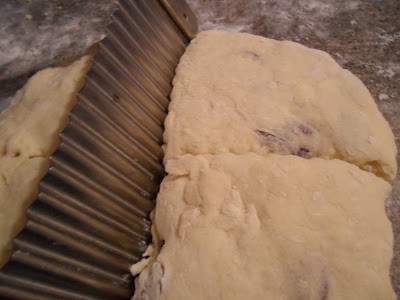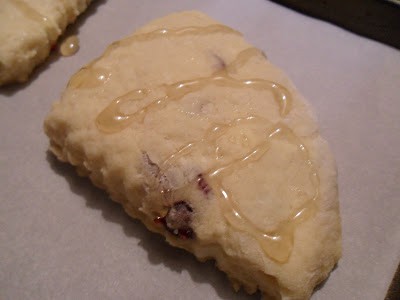 Honey Strawberry Yogurt used in this recipe is: Greek God's