Honey Mustard Dipping Sauce
We may earn money or products from the companies mentioned in this post.
Honey Mustard Dipping Sauce
I'm not sure about you but I love a good honey mustard dipping sauce! I mean I love the stuff:) Can't so much as eat a chicken nugget, chicken tenders or breaded chicken anything without honey mustard dipping sauce. We even like pork tenderloin and breaded pork cutlets dipped into honey mustard sauce, though I'm not a fan of honey mustard salad dressing or vinaigrette. Just don't like it on greens I guess.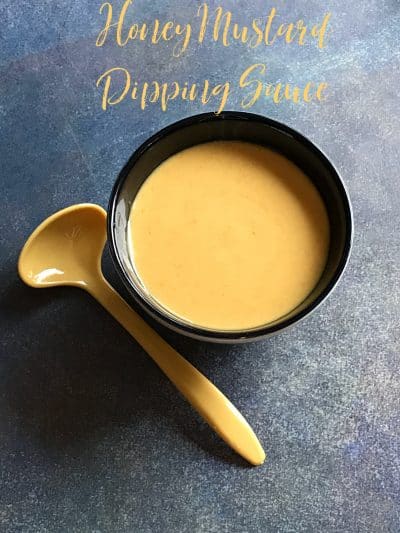 Finding One I Liked?
The biggest problem that I've had when it comes to honey mustard dipping sauce is simply trying to find one that I liked. Over the years I can't tell you how many bottles and brands I've bought only to throw them away once I got home and tried them. They're either way too sweet or much too vinegary. None of the sauces seem to have that "real" honey flavor that I want in a honey mustard dipping sauce and they're so mustardy tasting.
Most honey mustard dipping sauces don't have enough zip or zap for my taste buds either. So what's a girl to do? Make her own, that's what! Which brings me to this recipe, but before we get to the recipe, read on a little further to learn more about a certain kind of mustard used in the dipping sauce recipe. Keen's Hot Mustard to be exact. The first time I tried Keen's Hot Mustard I was visiting my friend Cindy on my recent trip to Canada.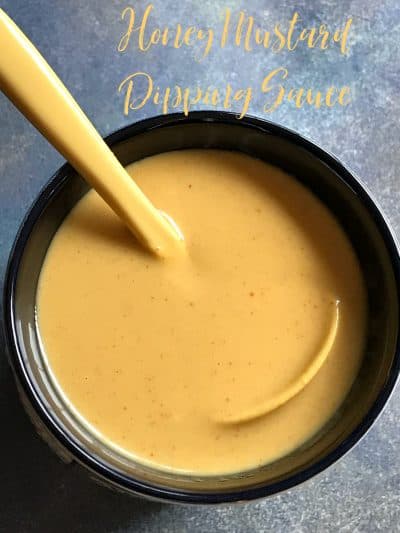 Cottage Roll
Cindy has been talking about something called a "Cottage Roll" for as long as I've known her, which is a long time. Before I went for my visit Cindy asked me if there was anything in particular I wanted her to make while I was there. My first response was a Cottage Roll. Sweet Pickled Cottage Roll is a boneless pork shoulder that's cured or pickled in a sweet brine. It seems to be a Canadian "specialty" because here in the States it's virtually unheard of.
Cottage Roll tastes somewhat like ham, but I didn't think it's as salty as most hams that I've eaten. It's served like ham, either as part of a meal or on rolls like a sandwich or used in soups. It's sold raw and needs to be fully cooked, usually with cabbage, potatoes and carrots. Sweet Pickled Cabbage Roll is sold wrapped in netting, then in plastic. The brine consists of water, salt, sugar (brown) and spices. The sugar is what makes the meat taste sweet.
I can now say that I prefer sweet pickled pork cottage roll over ham. It has the same ham flavor but with just a little something extra. Cottage Roll is essentially a boneless pork shoulder butt roast and cured in a sweet and salty brine. Much cheaper than a bone in ham and ideal for the slow cooker. Cottage Roll is often cooked in liquid so its never dried out or over done as is sometimes the case with ham. Cottage Roll is usually served with Keen's Mustard.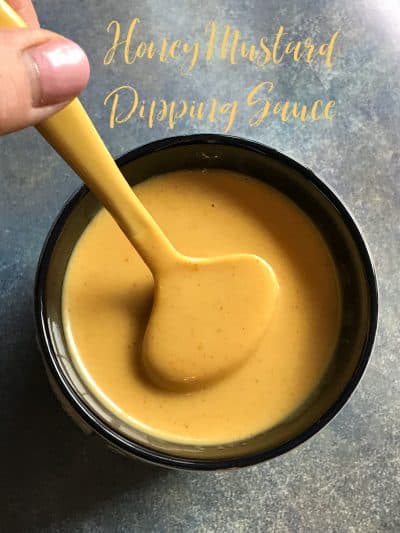 Keen's Mustard
Keen's Mustard has a history extending back to the 18th century. The first mustard factory in London was opened by Messrs Keen & Sons at Garlick Hill in 1742. In the 1890's the chimes of the Royal Exchange, set to the well known song 'The Roast Beef of Old England', could be heard at Keen's factory. Thomas Keen was born in Camberwell, south London, in 1801.
His family moved to Croydon, Surrey, and ran the 311-acre Welcomes Farm at nearby Coulsdon. In 1825, Thomas married Harriett Toulmin. By 1862, Thomas Keen died at the age of 61. In that same year, Keen & Sons merged with Robinson & Belville, manufacturers of patented groats and barley. The company become Keen Robinson and Company. In 1903, Keen Robinson & Company was acquired by J & J Colman, the mustard producer based in Norwich.
Colman's merged with Reckitt & Sons in 1938, becoming Colman & Reckitt. Throughout the 1990's, Colman's made several kinds of mustard along with the American mustard called French's. Outside of the UK, such as Canada and Australia, Colman's sells its mustard under the Keen's name. In 1998, Keen's Mustard was bought by McCormick Foods Australia.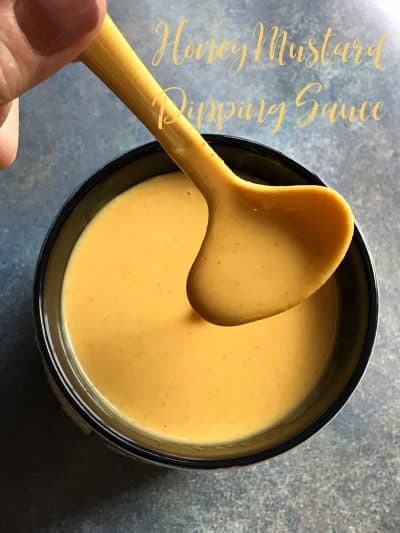 Sauce Made With
Honey Mustard Dipping Sauce is made with Hellman's mayonnaise, pure Wisconsin honey, Dijon mustard, Keen's mustard, red wine vinegar and cayenne pepper. This sauce is perfect! Make it a few hours before serving time to allow the flavors to marry. Letting the sauce to set for a few hours will also allow it to thicken slightly. If you can't find Keen's mustard at a grocery store near you, substitute your favorite hot mustard or order Keen's on Amazon.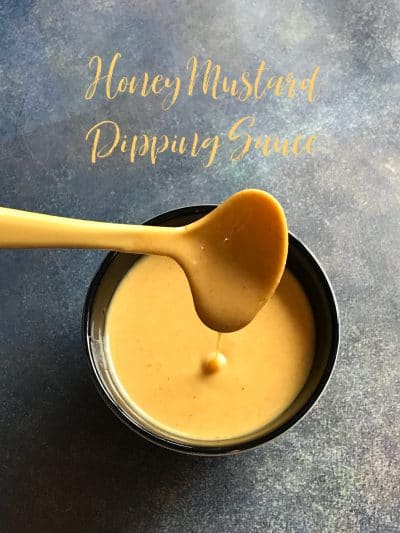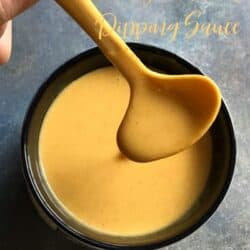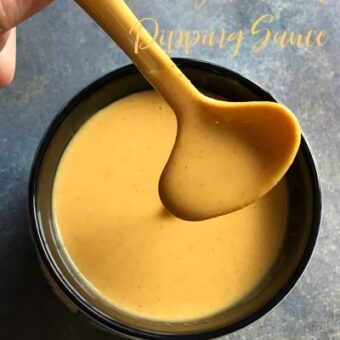 Honey Mustard Dipping Sauce
A delicious and easy dipping sauce.
Ingredients
1/4

cup

honey

1/4

cup

mayonnaise

1/4

cup

Dijon mustard

1

tablespoon

Keen's hot mustard

1

tablespoon

red wine vinegar

1/4

teaspoon

cayenne pepper
Instructions
In a small bowl, whisk together all ingredients.

Refrigerate several hours before serving.
Nutrition
Serving:
1
g
,
Calories:
87
kcal
,
Carbohydrates:
9
g
,
Protein:
1
g
,
Fat:
6
g
,
Saturated Fat:
1
g
,
Cholesterol:
3
mg
,
Sodium:
155
mg
,
Potassium:
16
mg
,
Fiber:
1
g
,
Sugar:
9
g
,
Vitamin A:
26
IU
,
Vitamin C:
1
mg
,
Calcium:
5
mg
,
Iron:
1
mg
Try honey mustard dipping sauce with any of these recipes. Mini Cheesy Dogs, Mini Biscuits with Ham and Cheese and German Schnitzel Cutlets Recipe. Another favorite is Bavarian Bratwurst Wrapped in Bacon and my personal favorite is any kind of egg rolls! Pineapple Pork Egg Rolls