Honey Dijon Balsamic Brussels Sprouts
We may earn money or products from the companies mentioned in this post.
Honey Dijon Balsamic Brussels Sprouts
One of my favorite vegetables is Brussels sprouts. This hasn't always been the case. I can remember a time when I wouldn't have eaten a Brussels sprout to save my you know what but thankfully that has changed. Some years ago I decided to dive in and try Brussels sprouts again. I picked up some fresh sprouts at my local farm stand. When I got home I decided to make this simple recipe for Honey Dijon Balsamic Brussels Sprouts.
Roasting Brussels sprouts or any vegetable really (along with some fruits too) is fast, easy and brings out their natural sweetness. We topped the warm, roasted Brussels sprouts with a homemade Honey Dijon Balsamic Vinaigrette. Needless to say the Brussels sprouts turned out fantastic and the homemade vinaigrette was the cherry on the top. We love anything honey Dijon, add some balsamic vinegar and its pure magic.
Give Brussels Sprouts a Chance 
If it's been sometime since you last tried Brussels sprouts, rediscover this vegetable and give sprouts a second chance. You might be pleasantly surprised like I was. Now I eat Brussels sprouts all the time. Roasted, steamed, sautéed, or shredded, anyway you prepared sprouts, they're delicious. In the summertime Brussels sprouts are great threaded on skewers along with meat along with other vegetables and grilled. Talk about good!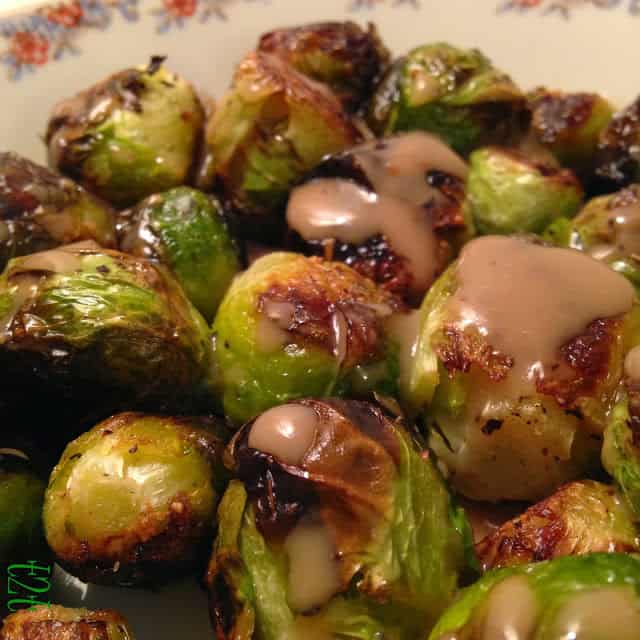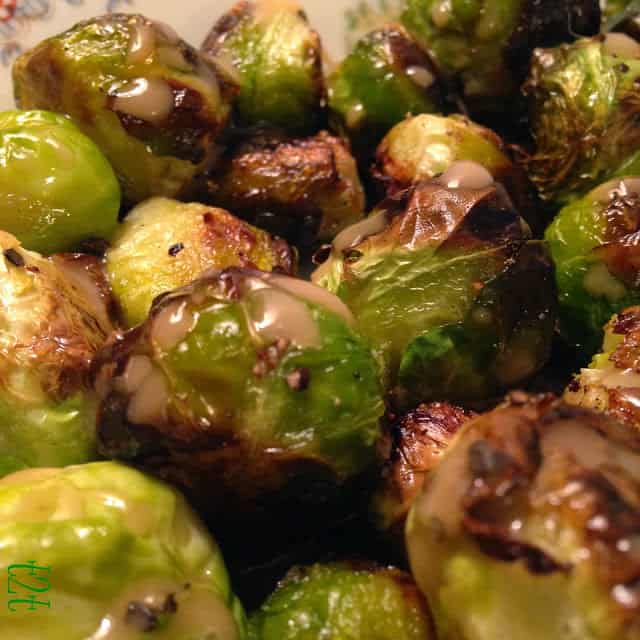 Try Something New
For this recipe and any recipe that calls for Dijon mustard, we always use the best. The best would be, in our opinion, Maille Gourmet Mustard.  Watermelon with Balsamic Reduction is a super great way to serve a balsamic vinegar reduction. Never tried a balsamic reduction before, you don't know what you're missing! It's absolutely delicious on watermelon.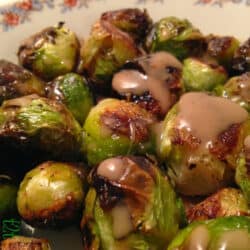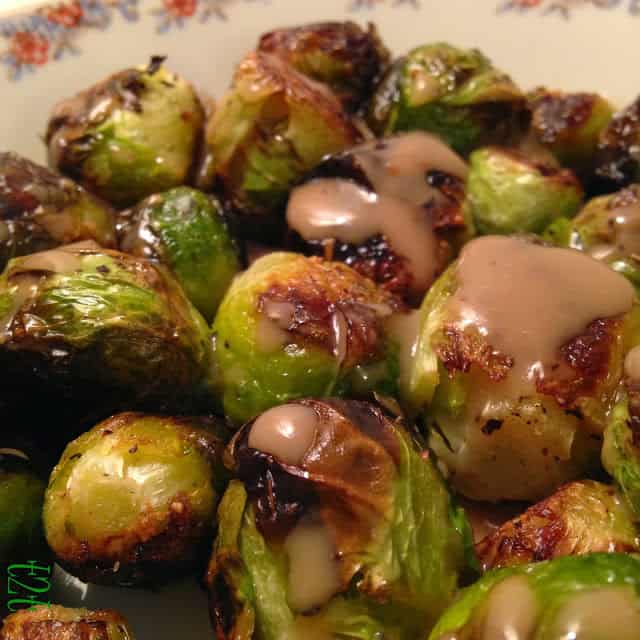 Roasted Brussels Sprouts
Roasting veggies is super easy and the results are super too!
Ingredients
16

ounces

Brussels sprouts

2 to 4

tablespoons

olive oil

salt and pepper, to taste
Instructions
Preheat oven to 425°

Cut off stem end of Brussels sprouts, remove any loose outer leaves.

With a sharp paring knife, make an X in the bottom of each Brussels sprout.

Spread sprouts on foil lined baking sheet.

Drizzle with olive oil. Season with salt and pepper.

Roast sprouts in preheated oven for 20 to 30 minutes or until fork tender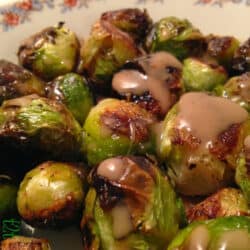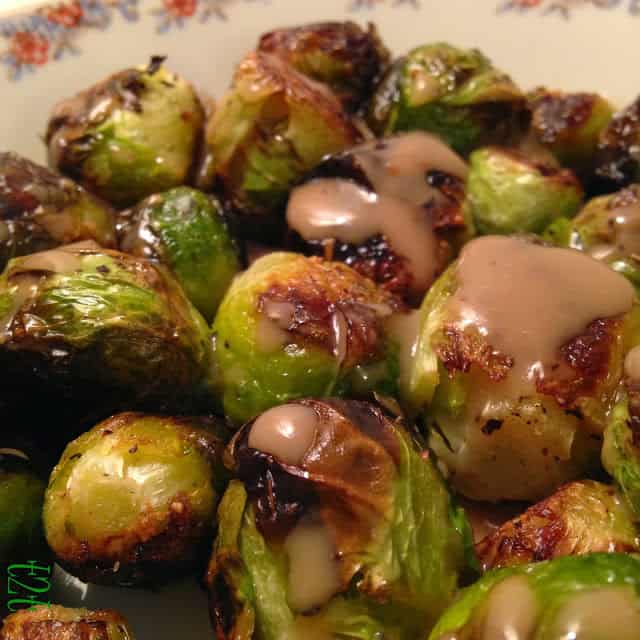 Honey Dijon Balsamic Vinaigrette
Wonderful served on roasted Brussels sprouts!
Ingredients
1

clove

garlic, minced

1

teaspoon

salt, or to taste

3

teaspoons

dijon mustard

3 to 4

teaspoons

honey

6

tablespoons

balsamic vinegar

2

tablespoons

white wine vinegar

2

tablespoons

frozen white grape juice concentrate, thawed at room temperature

fresh cracked black pepper

1/2

cup

canola oil

2

tablespoons

olive oil
Instructions
In a small bowl, whisk together garlic, salt, dijon mustard, honey, Balsamic vinegar, white wine vinegar and white grape juice concentrate. Combine oils; add oil mixture in a slow steady stream to honey/dijon/vinegar mixture, whisking constantly until emulsified. Adjust honey, dijon mustard and/or vinegar amounts to your personal taste.

Season with black pepper and salt if desired.

*Vinaigrette can be made ahead of time