Homestyle Turkey Pastrami and Havarti Pockets
We may earn money or products from the companies mentioned in this post.
Homestyle Turkey Pastrami and Havarti Pockets
Looking for a quick and easy sandwich to serve for lunch or dinner? Then give this recipe a try. Homestyle Turkey Pastrami and Havarti Pockets are delicious. Made with puff pastry, thin slices of deli turkey pastrami and shredded Havarti cheese.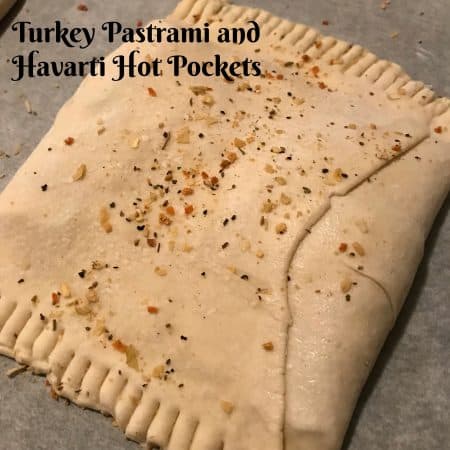 Cheese Lover
Living in Wisconsin, America's Dairyland, I have eaten my fair share of cheese. I can honestly say that I love cheese! I love any and all cheese. You can name any type of cheese, and I have probably eaten it, in one form or another. Either plain, in a dish or in a sandwich. But what exactly is Havarti cheese?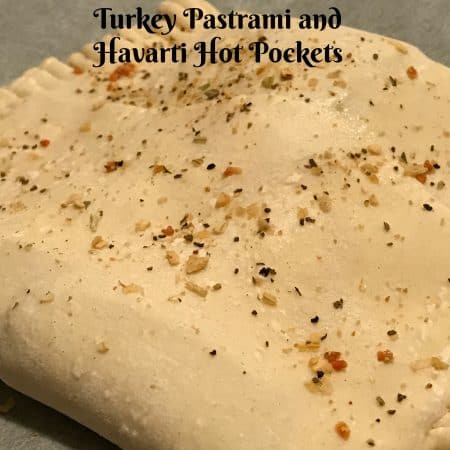 What is Havarti Cheese?
Havarti [hah-VAHR-tee] Named after Havartigaard, the Danish experimental farm where it was developed. Havarti has a mild aroma and flavor. This cow's-milk cheese has a supple texture, that can range from semi-soft to semi-hard. The thin rind is reddish-yellow to reddish-brown, though some is rindless. Havarti has a pale yellow interior with small, irregular eyes (or holes). The flavor of young Havarti is mild yet tangy. As the cheese ages, its flavor intensifies and sharpens. Havarti comes in blocks and is often wrapped in foil. It can be plain or flavored with any of a variety of seasonings  including dill, caraway seeds, chives, jalapeno peppers and various herbs and/or spices.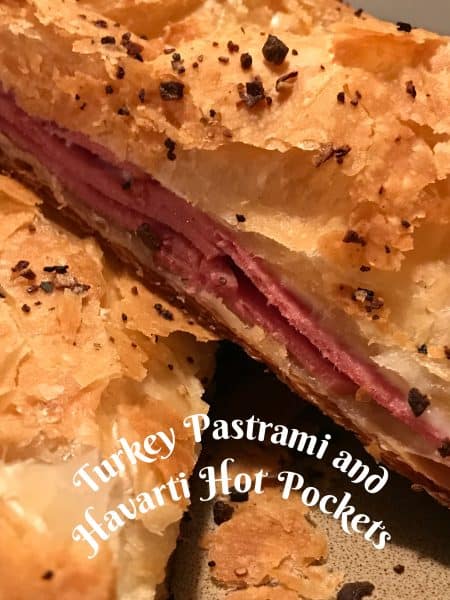 Your Way
If you aren't a fan of Turkey Pastrami or Havarti Cheese, you can easily substitute Black Forest Ham and Swiss Cheese. One of the things that make these puff pastry pockets so appealing is the fact you can substitute any sliced deli meat and cheese you like.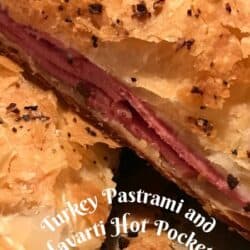 Homestyle Turkey Pastrami and Havarti Cheese Pockets
Fast and delicious, this recipe is perfect to serve for lunch, dinner or as an appetizer.
Ingredients
12

5 x 5 each

puff pastry squares

1/2

pound

thinly sliced turkey pastrami

4

teaspoons

Dijon mustard

1/2

pound

Havarti cheese

1

tablespoon

water

1

egg
Instructions
Heat oven to 400°F. Lay the puff pastry squares out on a lightly floured surface. Place 2 ounces of ham on half of the squares, leaving a 1/4-inch border all the way around. Spread 1 teaspoon of Dijon mustard evenly over the ham, and top with 2 ounces of Swiss.

Lightly brush the border of each square with water. Place the remaining square evenly on top of the cheese. With the prongs of a fork, seal the pastry all the way around.

Combine the egg with the water, beat well. With a pastry brush, baste all of the squares with the egg wash, and prick the tops with a fork. Place the squares on a parchment-lined sheet pan (12 pockets per sheet pan) and bake for 10 to 12 minutes, or until golden brown and puffy.
Turkey Pastrami Sliders is another super sandwich using low-fat, lower sodium turkey pastrami. For dessert try this yummy and easy Pumpkin Shaped Cinnamon Rolls. 
This recipe is made with Pillsbury Jumbo Cinnamon Rolls