Homemade Whole Grain Dijon Mustard
We may earn money or products from the companies mentioned in this post.
Homemade Whole Grain Dijon Mustard
Homemade Whole Grain Dijon Mustard is made from any number of species of plants grown for its acrid seeds and leaves, which are called Mustard Greens. The mustard plant belongs to the same family as broccoli, Brussels sprouts, collards, kale and kohlrabi. Down through the centuries it has been for culinary as well as medicinal purposes. There are major types of mustard seed, white (or yellow) and brown (or Asian).
White Mustard Seeds
White mustard seeds are much larger than the brown variety but a lot less pungent. They're the main ingredient in American-style mustards. White and brown seeds are blended to make English mustard. Brown mustard seeds are used for pickling and as a seasoning, and are the main ingredient in European and Chinese mustards.
Whole or Ground
Mustard seeds are sold whole, ground into powder or processed further into prepared mustard. Powered mustard is simply finely ground mustard seed. Mustard seeds can be stored for up to a year in a dry, dark place and powdered mustard for about six months. Whole seeds are used for pickling, flavoring cooked meats and vegetables. Powdered mustard is simply finely ground mustard seed.
Prepared Mustard
Prepared mustard is generally made from powdered mustard combined with seasonings and a liquid such as water, vinegar, wine, beer or fruit juice. American-style prepared mustard is a mild mixture made from the less-pungent white seed flavored with sugar, vinegar and turmeric (which makes it yellow). European and Chinese prepared mustards are made from brown seeds and are zestier.
Dijon Mustard
The French are famous for their tangy Dijon mustard, made with brown or black seeds. The German prepared mustards can range from very hot to sweet and mild. Chinese mustards are usually the hottest and most pungent of the prepared mustards. A multitude of domestic and imported prepared mustards are readily available in supermarkets everywhere.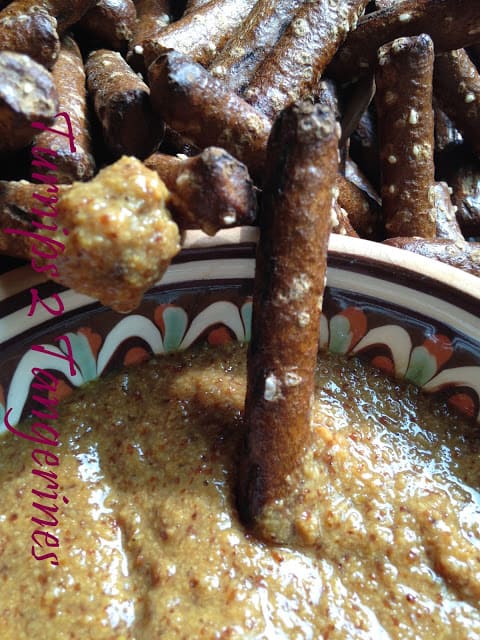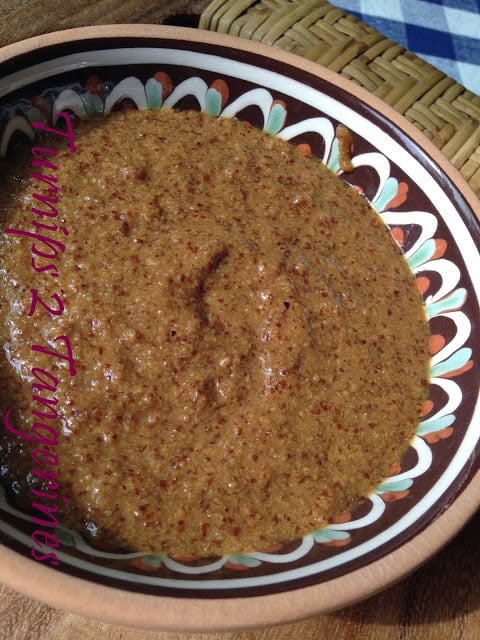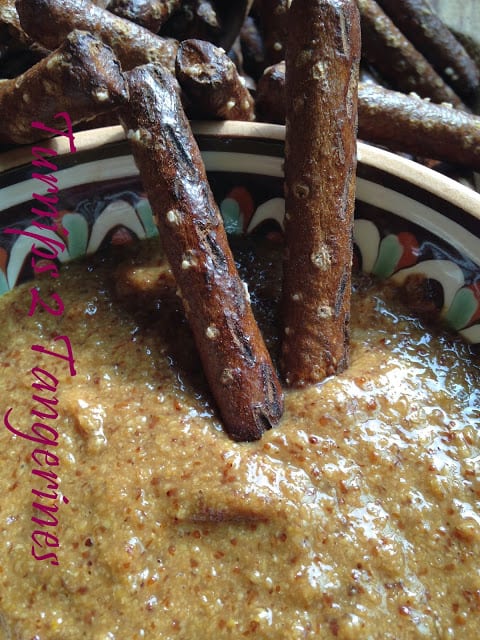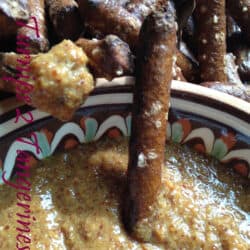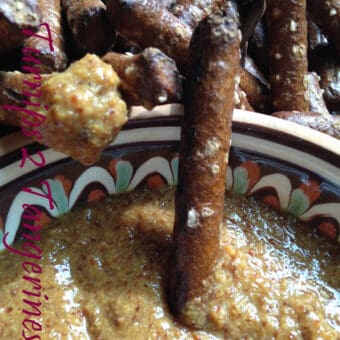 Homemade Whole Grain Dijon Mustard
A super mustard great on everything:)
Ingredients
4

tablespoons

brown mustard seeds

4

tablespoons

yellow mustard seeds

1/2

cup

chardonnay wine

1/2

cup

white wine vinegar

1/2

teaspoon

coarse sea salt

1

teaspoon

honey
Instructions
Combine the mustard seeds, wine and vinegar in a glass measuring cup. Cover with plastic wrap and let sit at room temperature for two days. Transfer the contents to a blender along with the salt and honey. Blend until you achieve the desired consistency, anywhere from 30 to 60 seconds. Store in a glass jar with a tight fitting lid and refrigerate another 2 hours before serving. Makes about 1 cup.

Mustard will keep in refrigerator for a couple of months as long as it's tightly covered.
Recipe Notes:
We like to dunk our favorite pumpernickel pretzels into homemade whole grain Dijon mustard. You can buy pumpernickel pretzels at Trader Joe's.
Here is another recipe using Keen's Mustard that I purchased while visiting a friend in Canada. Honey Mustard Dipping Sauce  and Blueberry Lime Jam