Homemade Applesauce
We may earn money or products from the companies mentioned in this post.
Homemade Applesauce
Have you ever been faced with the dilemma I recently found myself facing. What in the heck was I going to do with all of these apples! We stopped at our local and favorite apple orchard over the weekend and we bought way to many apples. I thought of making apple pie filling again but I decided not too. I settled on making homemade applesauce instead. We love applesauce! Homemade applesauce can be eaten plain or used as an oil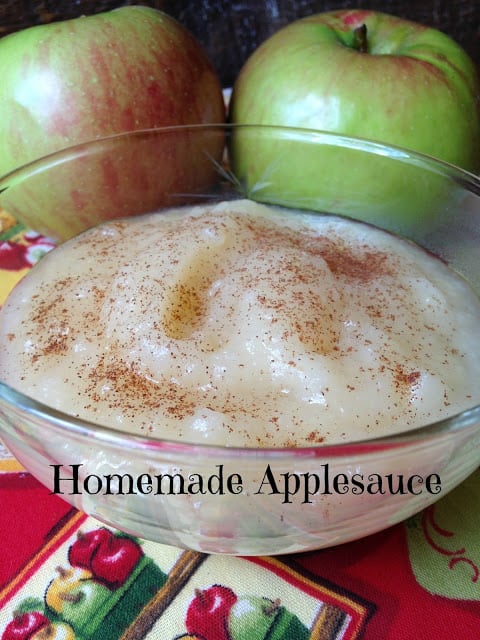 Made Easy
Making your own applesauce is really very easy, in fact it's down right simple. Peel, simmer and mash. That's about it! Peel as many apples as you'd like, I like to use several different kinds of apples. Simmer apples with a pinch of salt and a splash or two of apple cider over medium-low heat until apples are fork tender. This will take an hour or so. Remove from heat, using an immersion blender, mash apples until smooth. Pour into clean, sterilized glass jars. Cool. Store in the refrigerator. When making making homemade applesauce, add as much or as little sweetener as you like.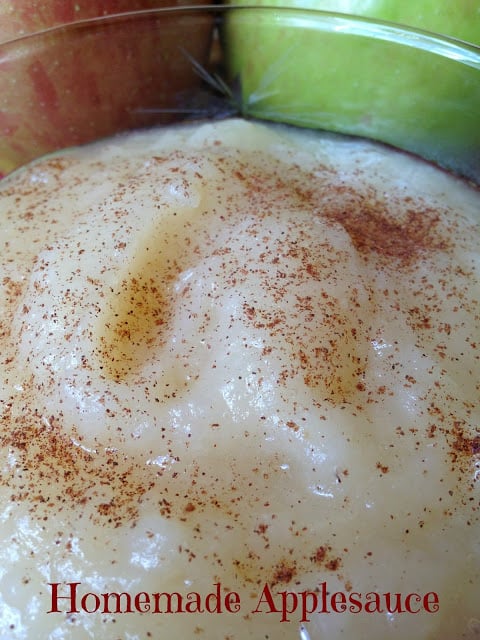 Well Worth the Effort
Homemade Applesauce is so  much more tastier than store-bought. It contains little to no added sugar, the texture of homemade applesauce is creamier and is much thicker than the jarred variety. Applesauce is perfect served with pork chops or pork tenderloin, eaten for breakfast with a sprinkling of ground cinnamon or used in baked goods as a replacement for the oil/fat called for in the recipe. When making applesauce, I like to throw in a few peeled pears if I have them.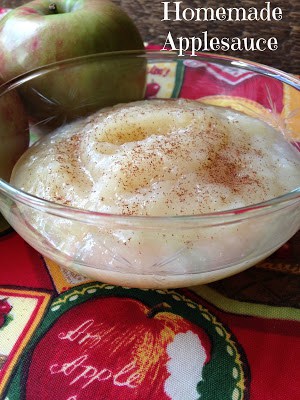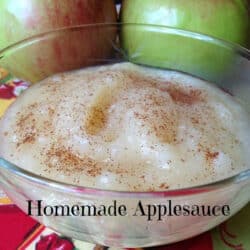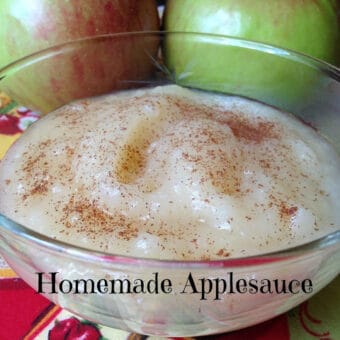 Homemade Applesauce
Homemade is so much better than jarred store bought applesauce. It's super, duper easy to make too.
Ingredients
6 to 8

apples, peeled, cored and sliced or cubed

1/2

cup

apple cider or apple juice

2

tablespoons

honey

1/4

teaspoon

lemon juice

1/4

teaspoon

ground cinnamon
Instructions
Place all ingredients in a medium saucepan, except cinnamon.

Bring to a boil, reduce heat to simmer and cover.

Simmer apples, 20 minutes or until apples are fork tender.

Remove from heat and mash apples using a potato masher or immersion blender.

Stir in ground cinnamon and serve.
Notes
Recipe Note: Large batches of applesauce can be canned for later use. Go to: "Pick Your Own" for "how to" directions and recipe. Pick Your Own
An Apple