Hibiscus and Blood Orange Iced Tea
We may earn money or products from the companies mentioned in this post.
Hibiscus and Blood Orange Iced Tea
Happy Mother's Day! Give mom the day off today and whip up a large pitcher of Hibiscus and Blood Orange Iced Tea. Pour mom an ice cold glass of hibiscus tea, give mom all of her favorite magazines, and a plate of her favorite cookies. Let mom put her feet up today and enjoy a day of rest and relaxation. It's the perfect way for mom to celebrate Mother's Day.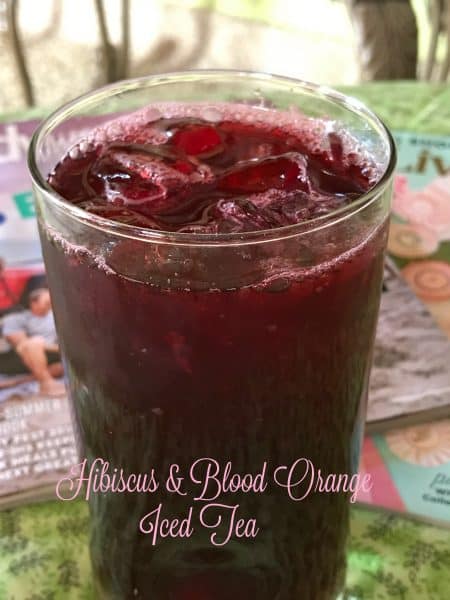 Fava Tea
In this recipe I used a delicious, flowery tea that I purchased online at a fantastic tea "store" called Fava Tea Company. I started going to Fava Tea Tea when they first opened in the Fox Valley area, must be 15 or more years ago. My daughter and I frequented Fava Tea and have sampled quite a few of their fantastic teas. Since moving up north, I now purchase tea from Fava Tea online store, which is fast and easy.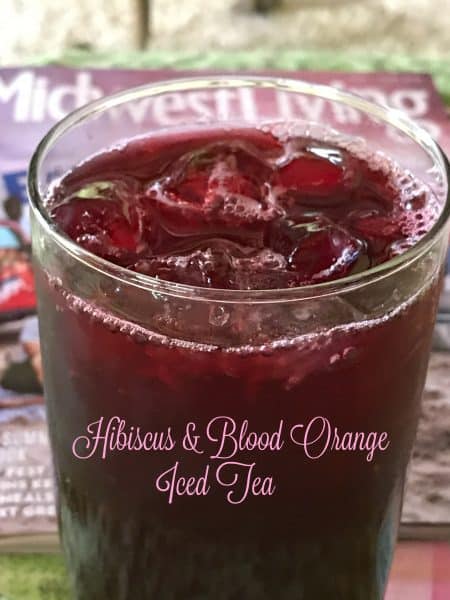 Hibiscus Flowers
If you are lucky enough to have a hibiscus plant that flowers regularly, then you can easily dry your own flowers for tea making, (I killed my hibiscus plant years ago:( Another good source for purchasing dried hibiscus flowers is Amazon. Amazon has many different sources for purchasing dried hibiscus flowers and many of those same sources give you directions on how to make tea with dried hibiscus flowers.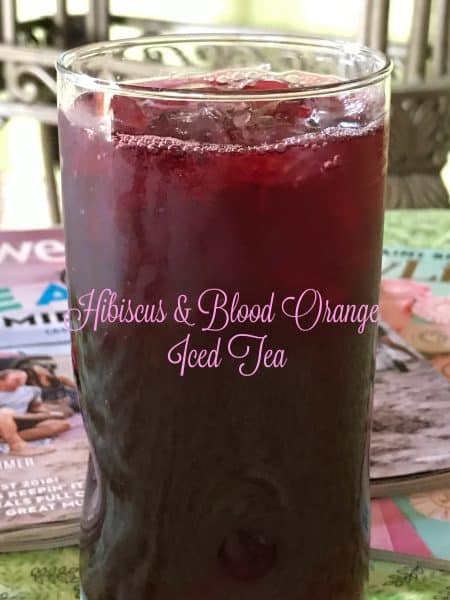 Looking for more Blood Orange recipes? Try this recipe for Blood Orange Upside Down Cake.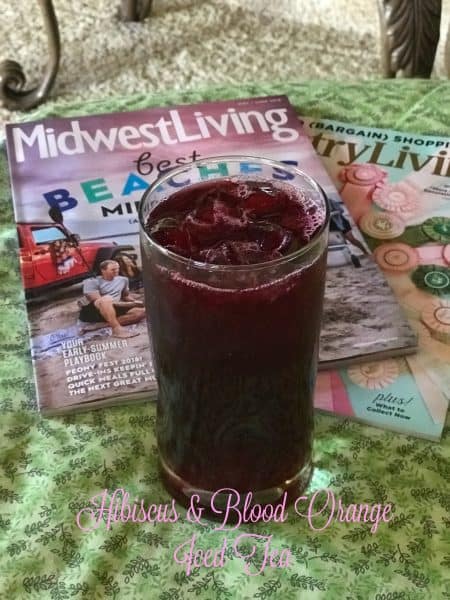 Hibiscus and Blood Orange Iced Tea
Author:
Prep time:
Cook time:
Total time:
A cool and refreshing iced tea. For an adult version of tea, add a shot or two of vodka or gin per each glass.
Ingredients
2 cups Hibiscus tea leaves
8 cups water
1 cup granulated sugar
1 cup fresh squeezed Blood Orange juice
8 cups cold water
lime slices for garnish
Instructions
Bring 8 cups of water to a boil. Add Hibiscus tea, remove form heat and stir. Let tea steep in water for 5-10 minutes. (time depends on how strong you want your tea)
Strain tea into a large glass pitcher. Discard used tea leaves.
Add sugar and stir until dissolved.
Add blood orange juice and remaining water. Stir well.
Serve tea over ice and garnish with lime slices.
Favorite Cinco de Mayo Dinners and Treats Celebrate Cinco De Mayo with some of our favorite recipes! Olé