Herb Artichoke Chicken
We may earn money or products from the companies mentioned in this post.
Herb Artichoke Chicken
Welcome back to Turnips 2 Tangerines! Thanks for dropping by for a visit. Ready for a super easy and delicious recipe? Get out your crockpots everyone because today's recipe is going to become a crockpot family favorite. You aren't going to hear your family groan and complain about having "another crockpot meal," when you make this recipe. Typically I'm not a huge fan of chicken in the crockpot but this recipe has totally changed my mind. I've been making chicken in my crockpot for years and was never overly thrilled with the end results. It got to the point where I didn't even make chicken in the crockpot anymore. One bite of this recipe was all it took to change my mind. Herb Artichoke Chicken has become my absolute favorite.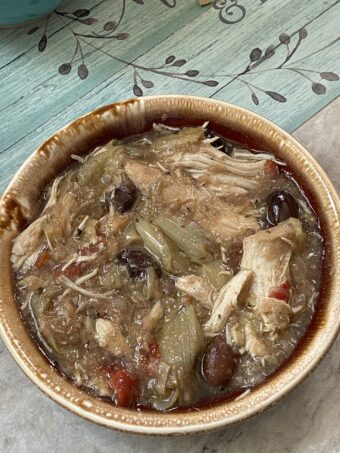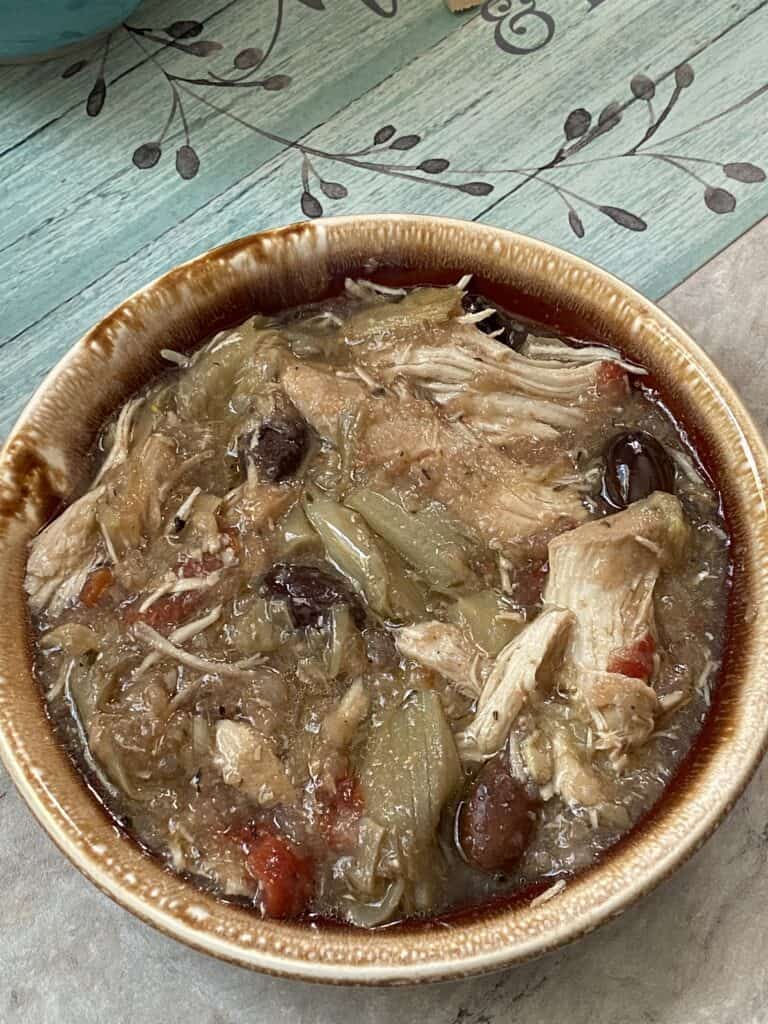 Key Ingredients
There are a couple of key ingredients in this recipe that make it so good. Purchase your boneless, skinless chicken breasts in the meat section of the grocery store. Leave the frozen boneless, skinless chicken breast, the kind that come with the ice crystals, for another recipe. Next, use jarred artichoke hearts marinated in oil with added spices. They will add more flavor than the kind packed in water. Same goes for the kalamata olives. Look for the kind that are marinated in seasoned water or oil. Again this will add more flavor. I purchased all of my ingredients for this recipe at Aldi. Although, the ingredients are all available at any grocery store.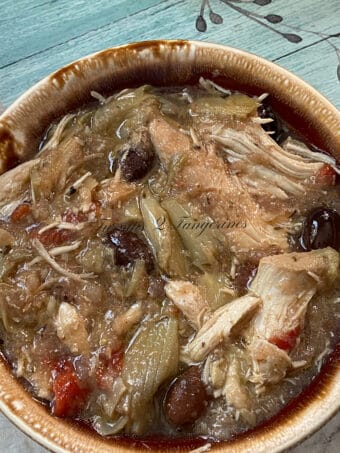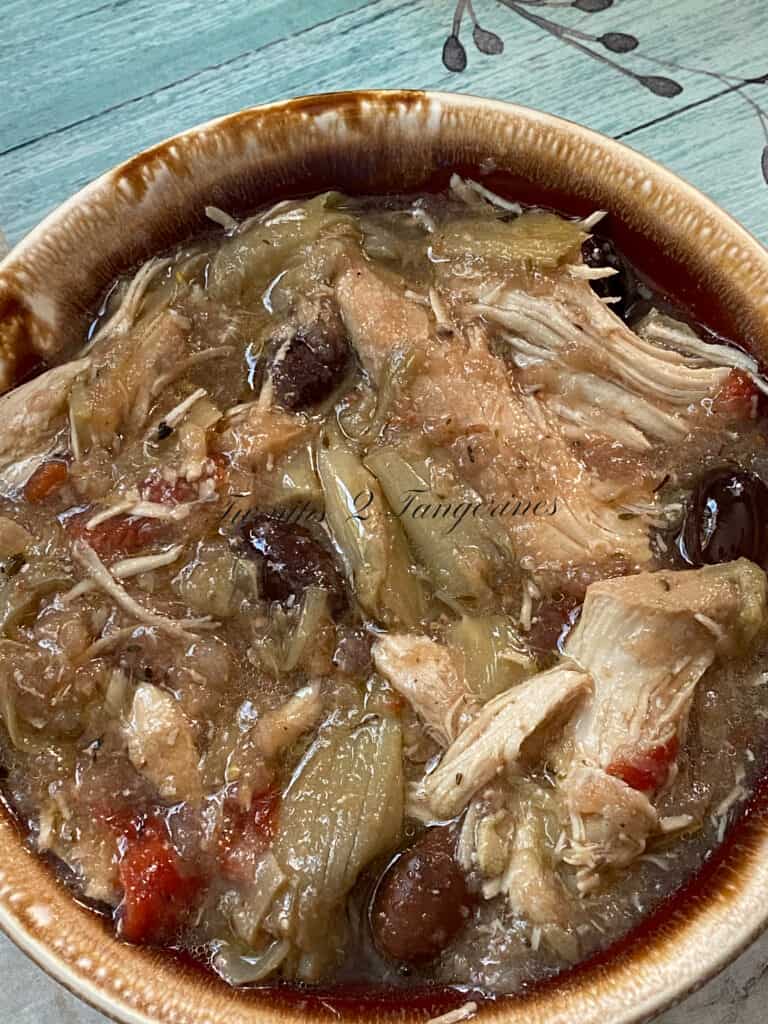 Serve With
Herb Artichoke Chicken can be served with a flavorful rice such as Cilantro Lime Black Bean Rice or buttered egg noodles. A simple side salad would complete the meal nicely when served with a Greek style salad dressing. Leftovers? If you happen to have leftovers, herb artichoke chicken freezes well. My hubby is not a fan of artichoke hearts and he simply will not eat a kalamata olive to save his butt, so I did have leftovers. I ate this dish for supper one night and lunch the next day and froze two "meal prep" size glass containers. You can easily feed a family of 6 with the addition of rice or noodles and a simple side salad. Make the rice or noodles and salad ahead of time and then when you get home from work, all you'll have to do is set the table!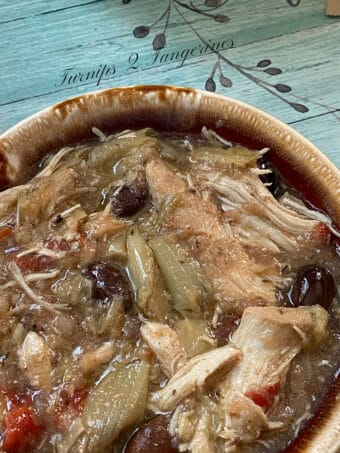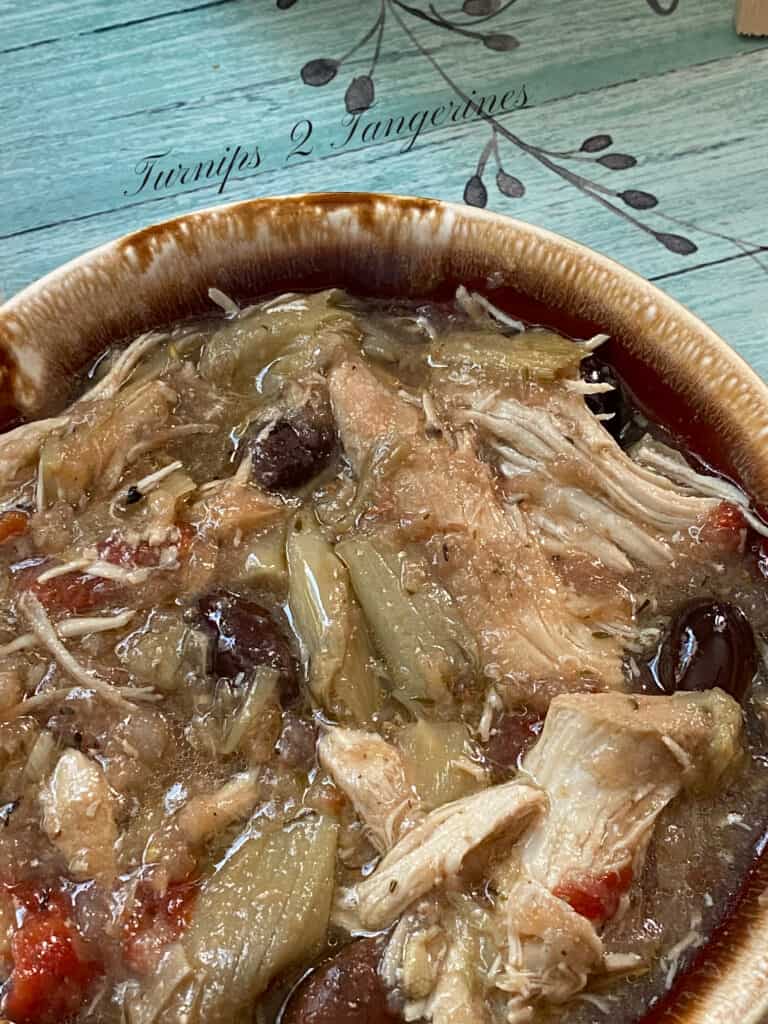 Garlic Salt with Parsley
This recipe calls for an ingredient that I pickup at Aldi on a whim really. It was on sale for $1.00, so of course I bought it. It has a nice parsley flavor to it and the combination of garlic salt and parsley adds a nice flavor. If you can't find this product, no problem. Simply substitute with half a teaspoon garlic salt and 1/2 teaspoon dried parsley. Same goes for the wine. If you don't have any wine, just add an extra 1/4 cup of vegetable stock.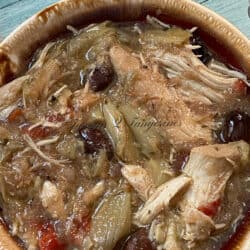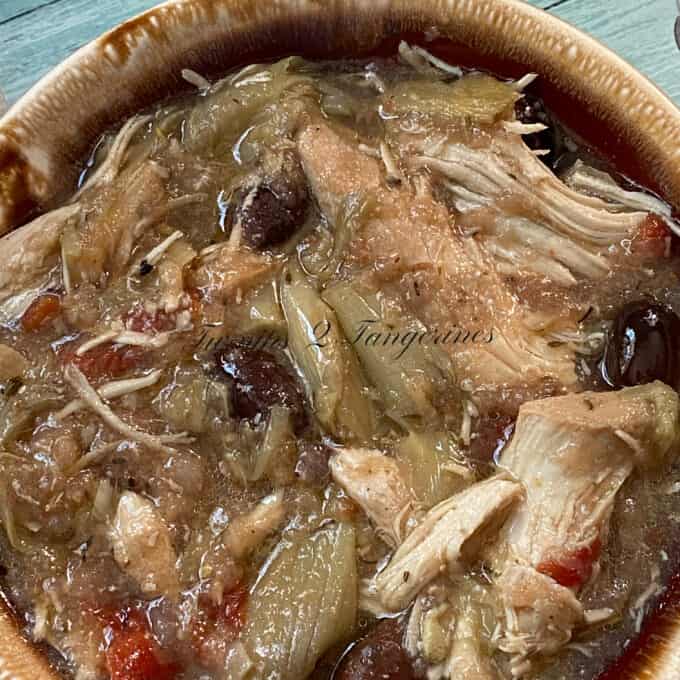 Herbed Artichoke Chicken
Super tender and beyond delicious, this easy recipe will surely please your hungry family.
Ingredients
2

lbs

boneless, skinless chicken breasts

1

can (14 oz)

tomatoes, diced

1

jar (14 oz)

artichoke hearts marinated in herbs and oil, drained

1

small

onion, chopped

1/2

cup

kalamata olives, pitted

1

cup

fat-free vegetable broth

1/4

cup

dry white wine

3

tablespoons

quick-cooking tapioca

2

teaspoons

curry powder

1

teaspoon each

dried basil, dried thyme and garlic salt with parsley

1

tablespoon

chopped fresh Italian parsley

salt and pepper, to taste
Instructions
Combine chicken, tomatoes, artichokes, onion, olives, broth, wine, tapioca, curry powder, basil, thyme, garlic salt with added parsley, chopped parsley, salt and pepper in Crock Pot slow cooker.

Cover; cook on Low 6-8 hours or on High 3-4 hours.

Tip: Double all ingredients except for the broth and white wine if using a 5-6 quart slow cooker. Increase the vegetable broth and wine by one half.