HelloFresh- What I Think About HelloFresh
We may earn money or products from the companies mentioned in this post.
HelloFresh- What I Think About HelloFresh
I have decided to give HelloFresh a try. I'll admit the coupon I received in the mail for 16 free meals was a clear motivator. Everyone I know has tried HelloFresh, with all giving rave reviews, so I thought I'd give it a try. We've been using HelloFresh for 6 weeks. Let me rephrase that, I've been using HelloFresh for 6 weeks. My hubby hasn't retired yet, unlike me, which means he is still gone Sunday night thru Thursday. Making HelloFresh ideal for someone like me. Read on too learn, HelloFresh -What I Think About HelloFresh.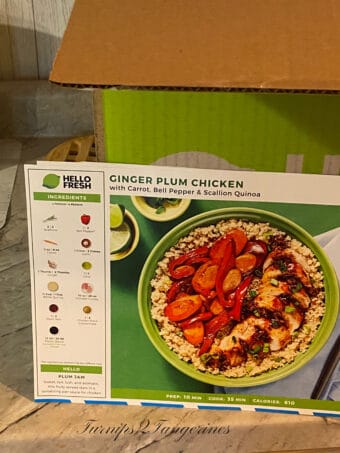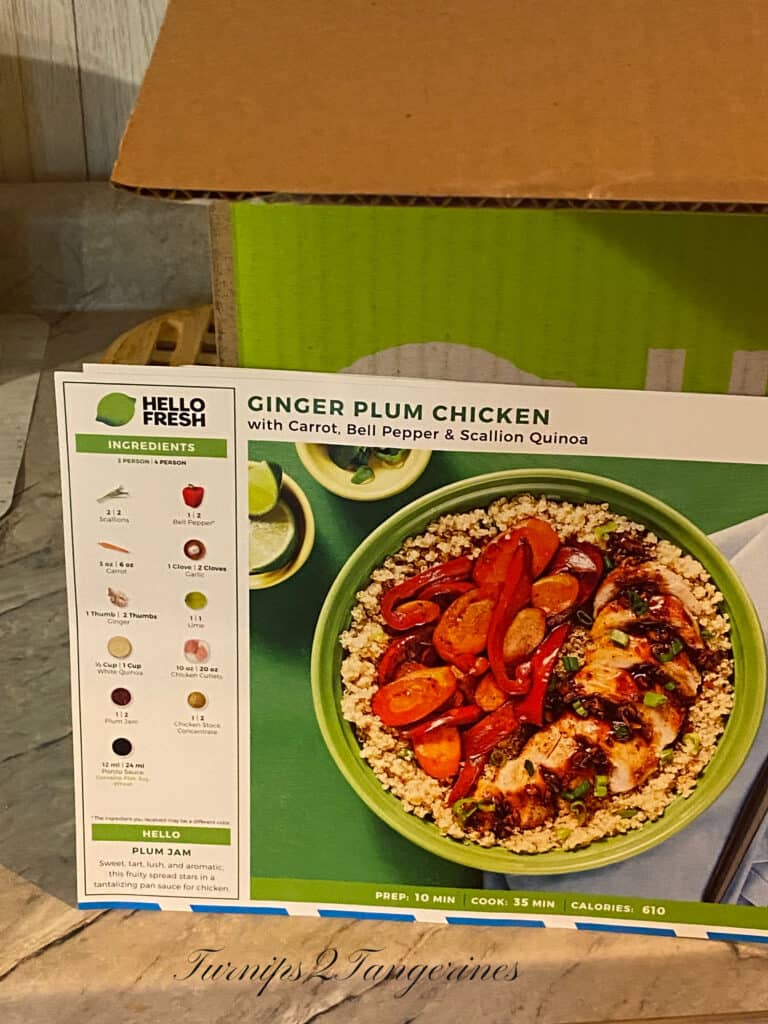 Planning Your Weekly Menu
HelloFresh makes planning your weekly dinner menu easy. Everything is supplied for you, minus oil, butter, water and salt and pepper. By supplying you with an easy to follow recipe and pre-measured ingredients, dinners are ready in under an hour or less. It's cheaper, healthier and it saves you time at the grocery store and in your kitchen. HelloFresh allows me to spend more time planning recipes I want to make for Turnips 2 Tangerines and YouTube.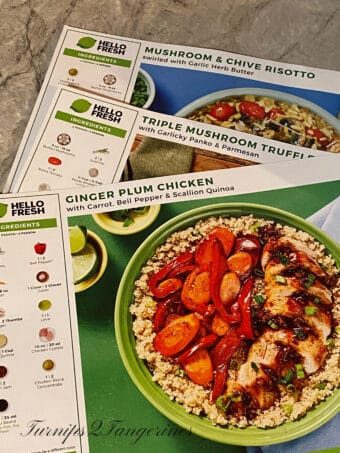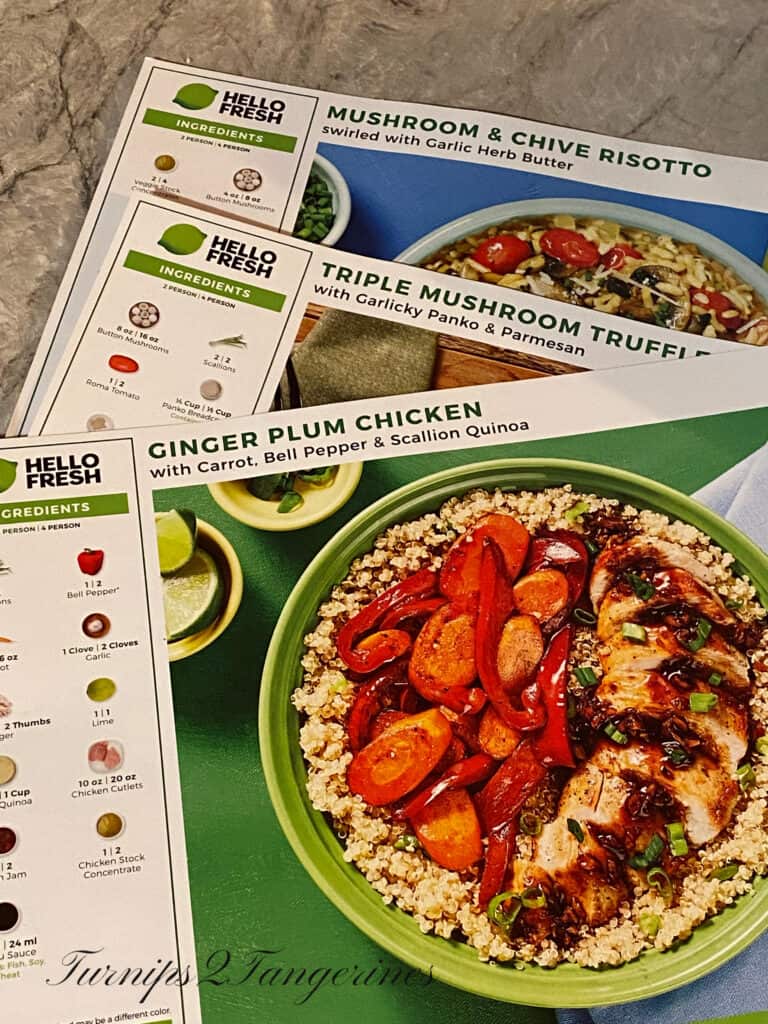 How HelloFresh Works
When you sign up for HelloFresh, you'll choose when you want to receive your meals, what kind of meals you want, and how often you want them delivered. Options include; vegetarian, family-friendly recipes, and low-calorie choices. I decided to go with the low-calorie menu option. Each meal is usually around 640 calories. You select delivery for two or four servings for two, three, or four days per week.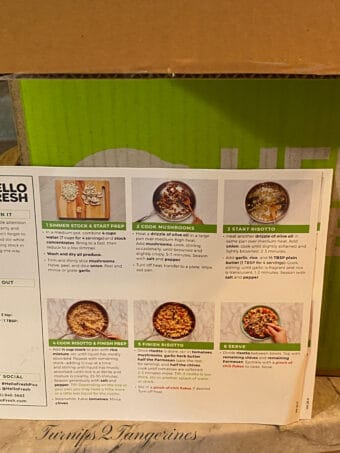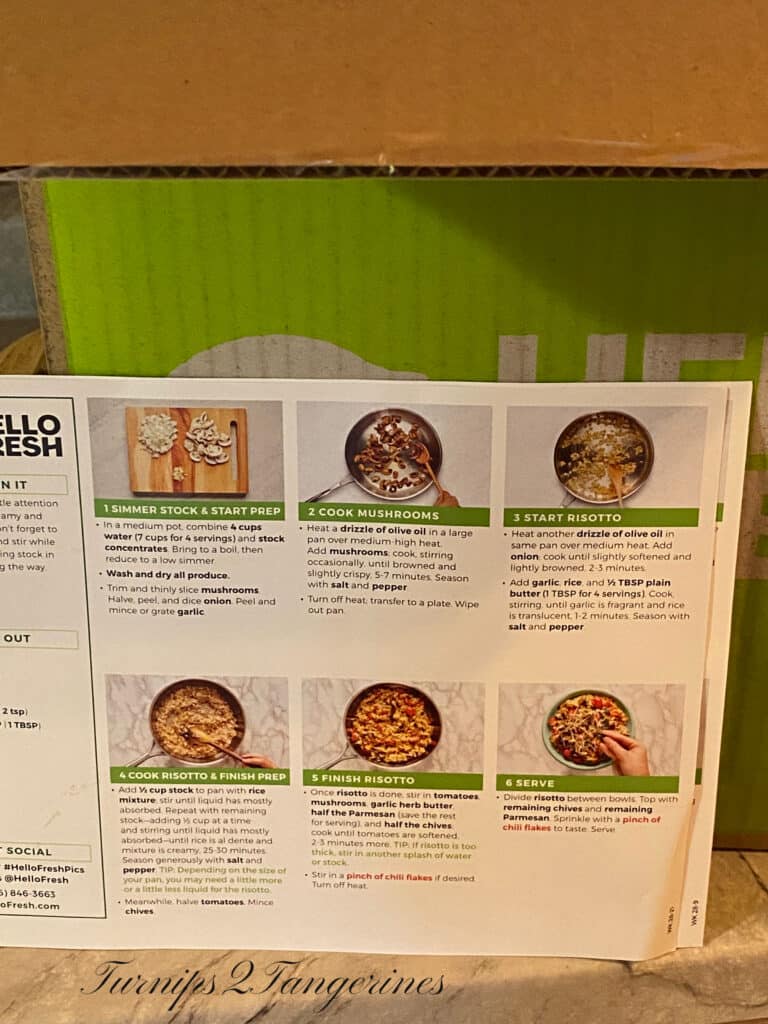 We went with the two serving option, three days a week, which equals 6 servings. You choose three different meals per two servings. For example, my meals are delivered on Wednesday afternoon. I open the box and decide which meal I'm going to prepare first. After I'm through making the meal I eat one and place the second meal in a glass, meal prep container. In the refrigerator it goes. The next day I'll eat it for lunch or dinner.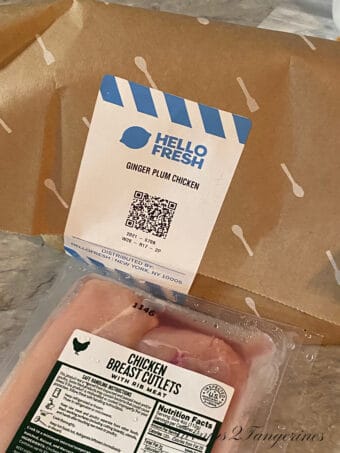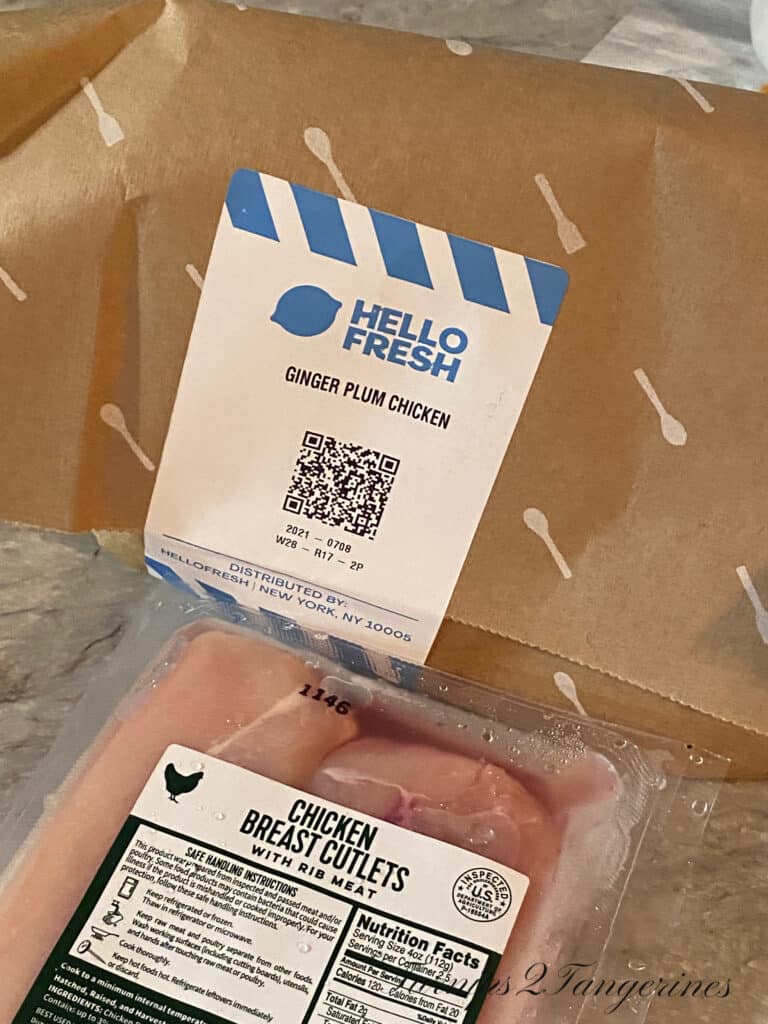 Creative Menus
There are a wide range of weekly menus to choose from, from many different cuisines. Greek, Italian, Mediterranean, and Mexican are a few of the tasty cuisines to sample. You must make your selection by Friday before your next order. To skip a week is easy. Simply select the "edit delivery" button. There at the bottom of the page will be three options to choose from; skip this week, reschedule delivery or change box size. Click on the skip this week. This will cross out the next week's delivery or the date on the calendar that you chose. This is handy if you are going on vacation or have other plans.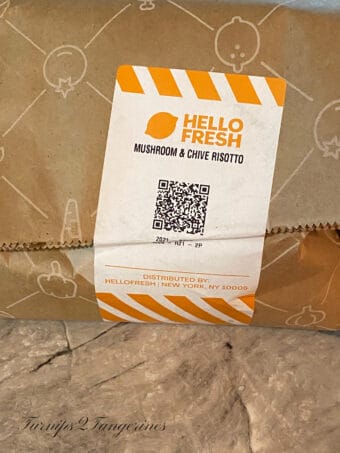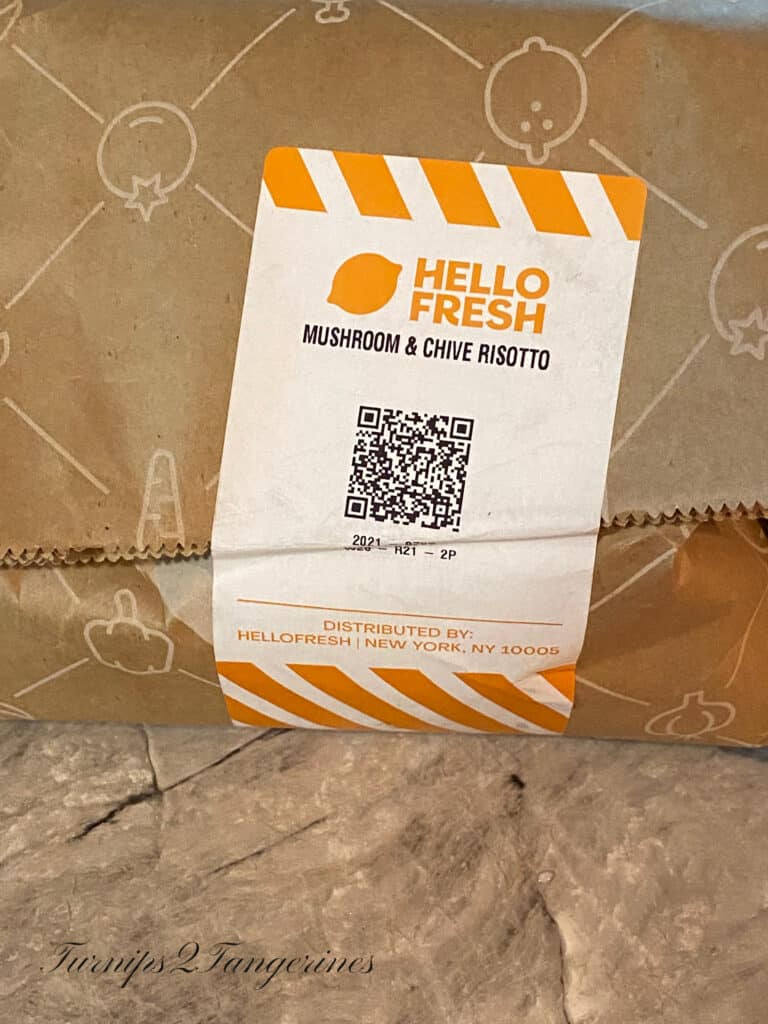 Recycling Package
The package arrives in a cardboard box with a honeycomb interior, gel ice packs and insulated type material. Everything is recyclable and HelloFresh has a dedicated page that explains how to dispose of each part responsibly. There's a lot of packaging. Although HelloFresh has a whole recycling mandate and a help page, there is no denying that it produces a lot of packaging, if that is something bothersome to you. Except for Alaska and Hawaii, HelloFresh delivers to all states and across Canada.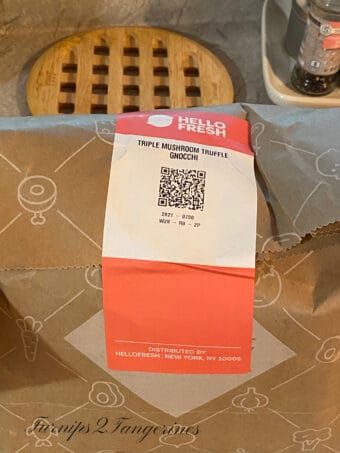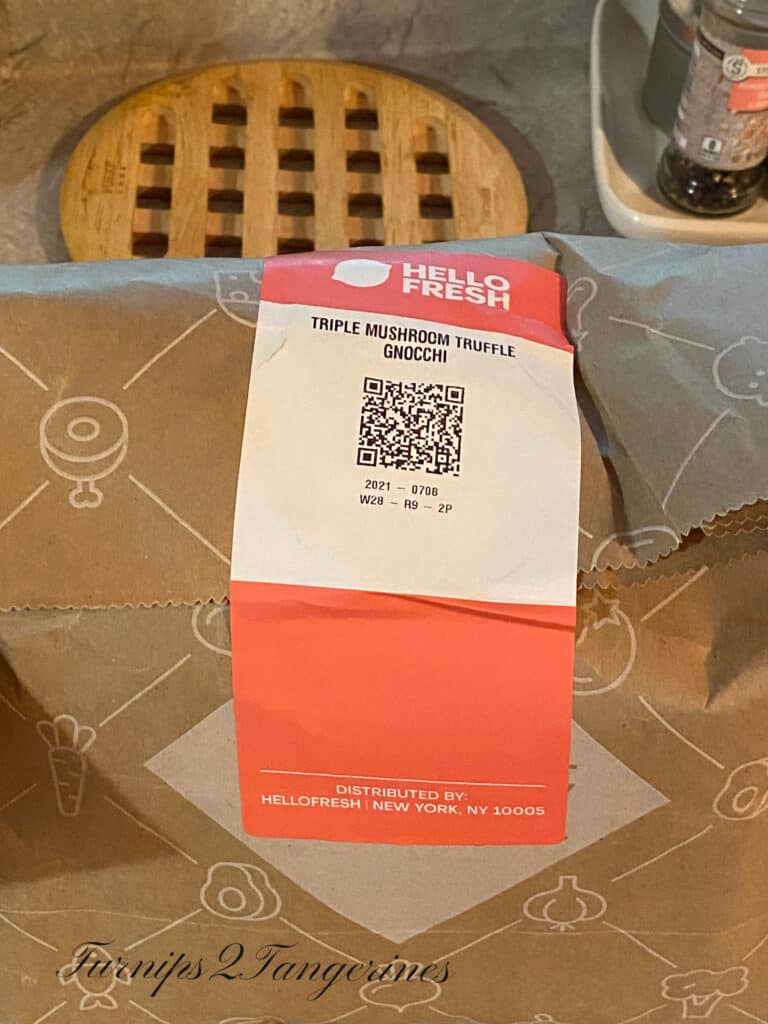 What Works For Me
It's so easy and the recipes are really good. Actually, much better than I had thought they would be.
The week before delivery, select the meals you want to try. They will be delivered on the day you specify, which for me, it's Wednesday afternoon.

Each meal is ready in less than an hour and the recipe cards are clear and easy to follow.

HelloFresh has different cuisines to choose from which has given me the chance to try foods that I may not have made otherwise along with different spice blends and fresh herbs.

You get free samples! HelloFresh sends you free samples, special offers and coupons.
They do holidays. On holidays they offer special boxes for an additional cost.
Saves money. I'm not buying unnecessary items at the grocery store. Usually high calorie items that I don't need.
All of the food items needed to make your chosen meal are "full size"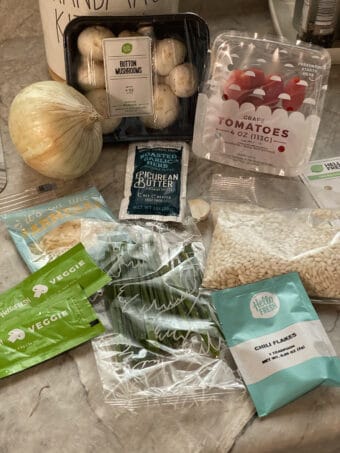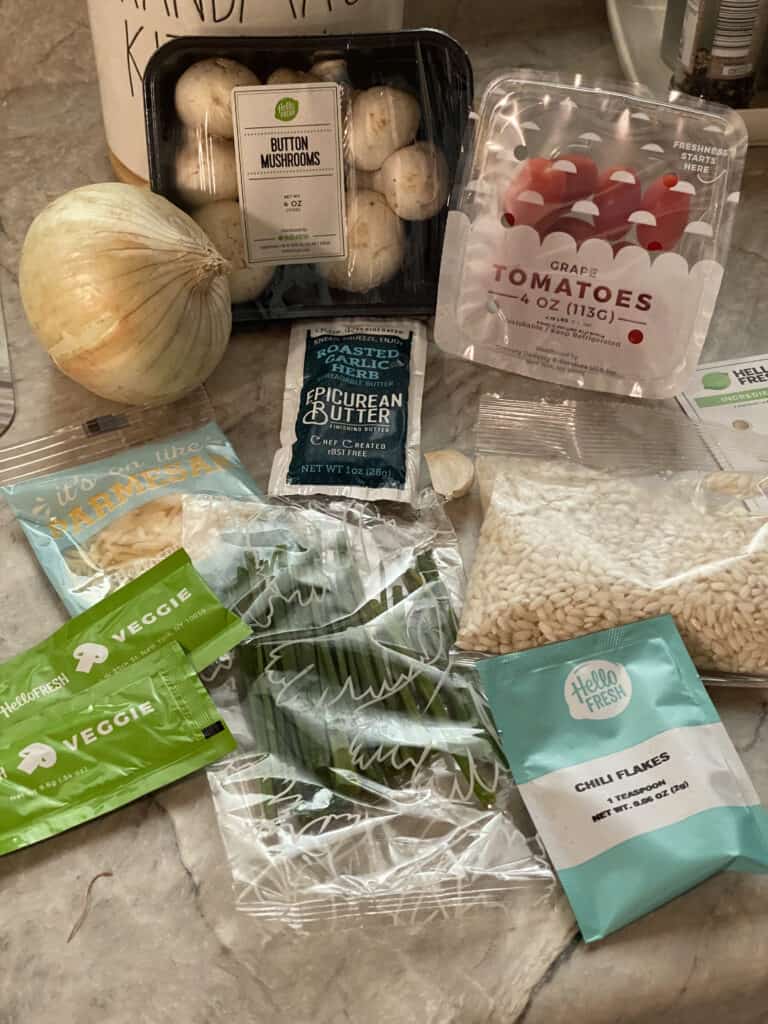 A Heads Up
You need to read through the instructions before you begin. HelloFresh provides all instructions on a six square photo-type format. However, this means that when they tell you to chop an onion and a tomato, they are meant to be kept separate and used in different parts of the recipe. If you don't read ahead, you might mix them all together.
Therefore changing the outcome and taste of the recipe. The recipes ask you to set aside ingredients by putting them in little bowls during preparation. This can create extra dirty dishes but I didn't find that to be a problem. It's often what we do when making recipes for T2T or YouTube.
In A Nutshell
Overall, I really enjoy using HelloFresh. The service saves us money because we're only receiving the amounts of food we need to make the meals. We aren't wandering around the grocery store picking up things "just because." The service also helps me to stay within sensible, healthy, eating guidelines, while enjoying our low-calorie meals. HelloFresh is a meal kit delivery service, not a prepackaged meal.
You still get to chop, stir and cook the fresh ingredients supplied. Your still cooking from scratch without the hassle of weekly grocery shopping. For someone like me, who doesn't always eat properly, often opting for a gallon pail of ice cream, HelloFresh has really helped me to eat more sensibly. I've learned to enjoy leftovers! I like knowing that I have a meal ready for me the next day.
Customer Service
I have not had to use customer service in my 6 weeks of using HelloFresh but it's an easy process. For help, simply go to the Help Center, scroll down to the bottom and you'll see a  Contact Us button. There you'll be able to hit, Chat, Call Us or Report an incident or recipe error.
More Articles for your reading enjoyment:
UP NEXT: Caramel Macchiato Marshmallow Treats