Hamburger Beef Barley Soup
We may earn money or products from the companies mentioned in this post.
Hamburger Beef Barley Soup
This delicious soup is made with ground beef, barley, and vegetables. An easy and simple soup that's perfect on a chilly and rainy spring day. One very similar to the kind of day we're having here in WI. Warm up with a yummy bowl of Hamburger Beef Barley Soup.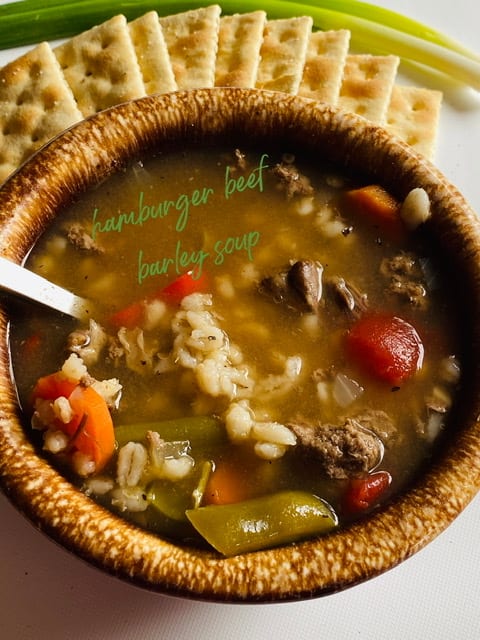 Simple Ingredients
This easy soup recipe is made with convenient and simple ingredients. Ground beef can be substituted with ground turkey. The broth is made simply with a carton of beef broth, water and spices. Frozen cut green beans are added to the broth, along with canned diced tomatoes and medium pearl barley. Fresh vegetables such as; carrots, potatoes, and sweet peppers are added to give this soup that fresh, homemade taste.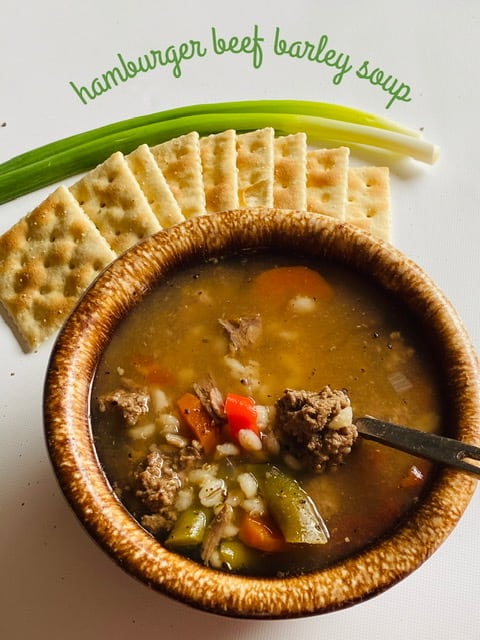 Nutrient Rich
Barley is somewhat of a forgotten grain. It's rich in vitamins, minerals and other beneficial compounds. It's available in many forms, ranging from hulled barley, barley grits, flakes and flour. All forms of barley utilize the whole grain, except for pearl barley. Pearl barley has been polished to remove some or all of the outer bran layer along with the hull. Whole grain barley is rich in fiber, manganese and selenium.
It contains good amounts of copper, vitamins B1, chromium, phosphorus and niacin. Barley packs lignans, a group of antioxidants linked to a lower risk of cancer and heart disease. Barley, like all grains, is healthy for you, barley can reduce hunger and promotes feelings of fullness and is still inexpensive.
UP NEXT: Layered Hamburger Casserole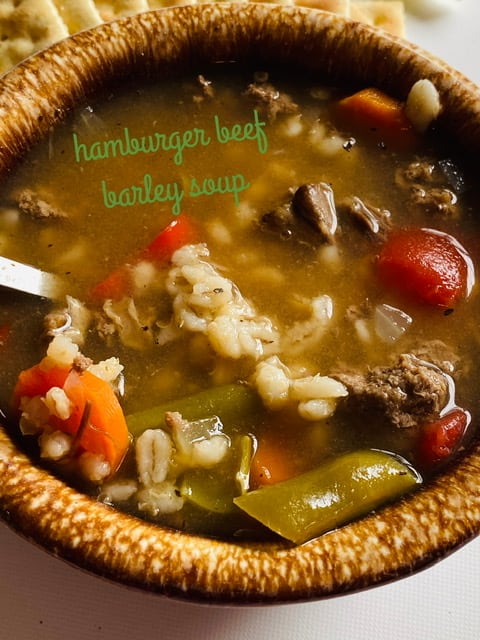 Recipes On Tap:
Barley
Recently, we have re-discovered barley and have been preparing barley in new ways. One such way is in a salad. Barley adds a nutty flavor with a chewy texture, for example in this recipe for Barley, Corn and Pepper Salad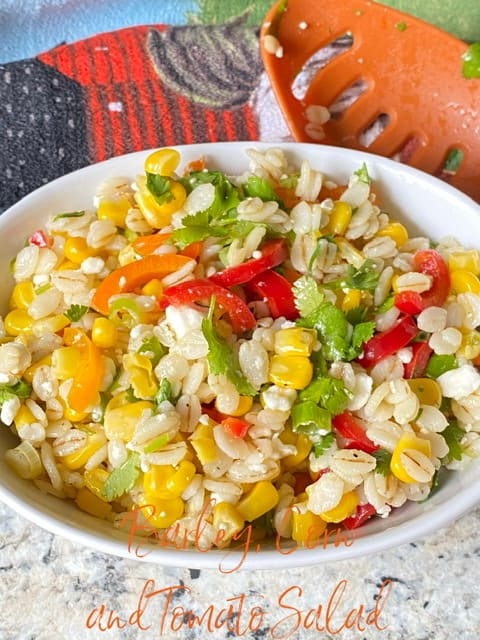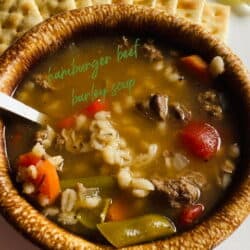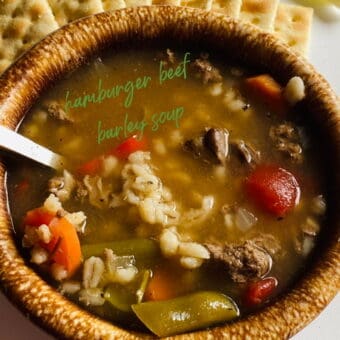 Hamburger Beef Barley Soup
A delicious soup made with barley, vegetables and ground beef.
Ingredients
2

lbs

ground beef

1

large

onion, chopped

2

garlic cloves, minced

4

celery ribs, chopped

4

large potatoes, peeled and cubed

4

large carrots, peeled and sliced

6

mini sweet peppers, sliced (red, orange, yellow)

1

cup

medium pearl barley

1

quart

water

32

oz

carton beef broth

1

28 oz can

diced tomatoes, undrained

8

oz

frozen cut green beans

2

bay leaves

1

teaspoon

dried basil

1

teaspoon

dried oregano

1

teaspoon

dried thyme

1

teaspoon

salt

1/4

teaspoon

black pepper or to taste
Instructions
In a large soup kettle, brown meat and onion, garlic and celery over medium heat until meat is no longer pink; drain. Add all remaining ingredients; bring to a boil. Reduce heat and simmer, uncovered for 1 1/2 hours or until vegetables are tender. Remove bay leaves before serving.
This recipe was made using Quaker Oats Pearl Barley