Greek Pasta Salad
We may earn money or products from the companies mentioned in this post.
Greek Pasta Salad
Summer, barbecue, and pasta salads go hand in hand. Grilled burgers, baked beans and pasta salads complete the menu in my house. Plus who doesn't like a bowl of pasta salad for lunch on a hot summer afternoon. I know I certainly do. Greek pasta salad is right up there with Deli-Style Macaroni Salad and Ham and Cheese Pasta Salad.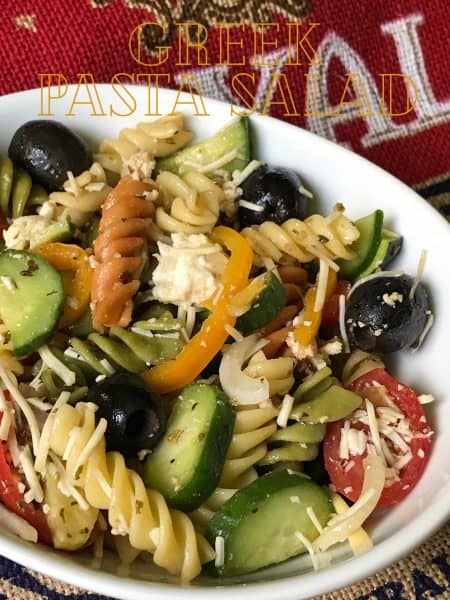 Fast and Easy
Pasta salads are super easy to make and many times can be made with on hand ingredients. It's often easier to just swing by your local supermarket, head to the deli department and order away. This summer, challenge yourself to "make" homemade pasta salads instead of picking some up at the deli counter. Considering the price of a pound of pasta salad at my local deli counter, it's becoming cheaper to make pasta salads at home. Not only that, but anything made from scratch tastes better.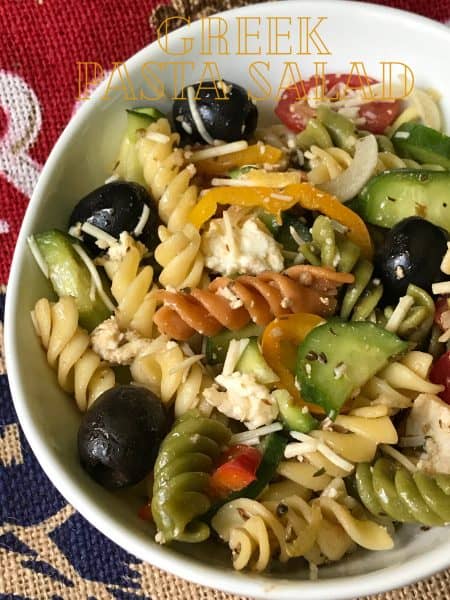 Consider Mini or Baby
If you've read my last few posts and I'm positive that you did😀, you're probably thinking to yourself "What's up with the mini vegetables?"  Good question! Mini vegetables or baby vegetables are great for so many different reasons. They're great for kabobs, pasta  salads, potato salads, roasting, stir fry and for smaller families. Baby or mini vegetables cook in half the amount of time as their larger counterparts. This also makes them a great choice for those hurry-up dinner nights. Melissa's Produce has over 45 different varieties of baby vegetables alone to choose from.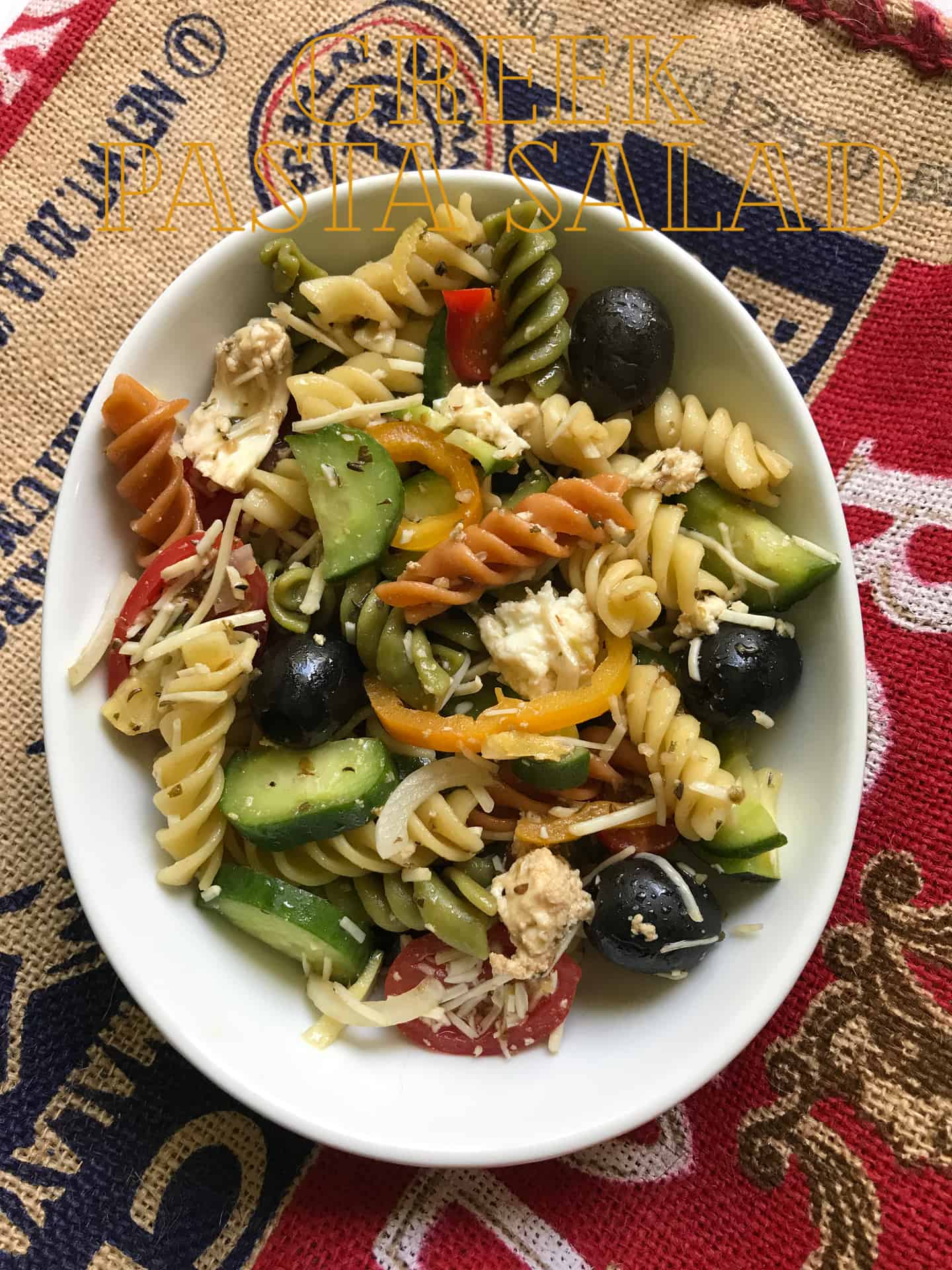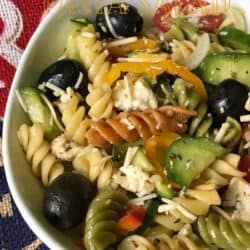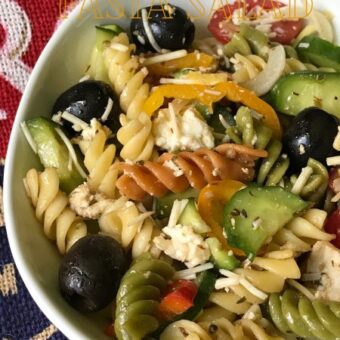 Greek Pasta Salad
Turn this pasta salad into a main meal by adding grilled chicken.
Ingredients
4

cups

tri-color spiral rotini

¼

cup

olive oil

3

tablespoons

lemon juice

2

tablespoons

balsamic vinegar

1

tablespoon

water

3

garlic cloves, minced

1

teaspoon

salt

¼

teaspoon

pepper

3

tablespoons

minced fresh oregano OR

1

tablespoon

dried oregano

1

cup

grape tomatoes, halved

6

mini

sweet peppers, sliced

4

mini

cucumbers, chopped

½

small

sweet onion, halved and thinly sliced

⅓

cup

pitted, whole Greek olives

1

cup

crumbled feta cheese
Instructions
Cook pasta according to package directions. Drain; rinse with cold water and drain well.

Make vinaigrette: In a small bowl, whisk oil, lemon juice, vinegar, water, garlic, salt and pepper until blended. Stir in oregano.

In a large bowl, combine pasta, vegetables and olives. Add vinaigrette and feta cheese, toss gently to combine. Refrigerate, covered until serving.
This recipe was made with Barilla Pasta.