Great Ways to Serve Grilled Fish
We may earn money or products from the companies mentioned in this post.
Great Ways to Serve Grilled Fish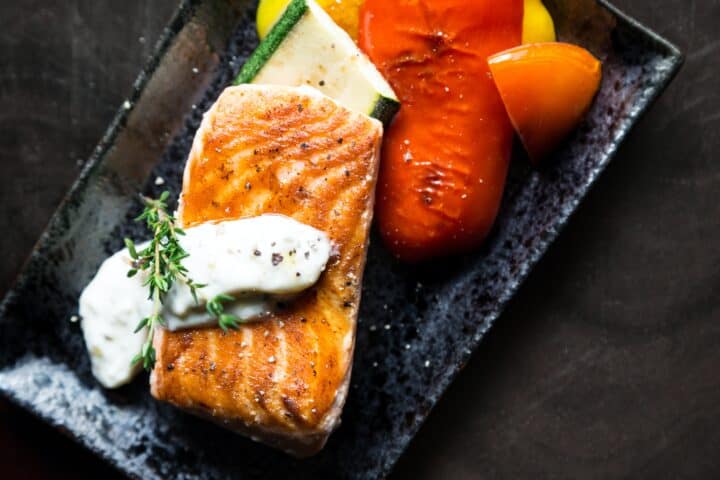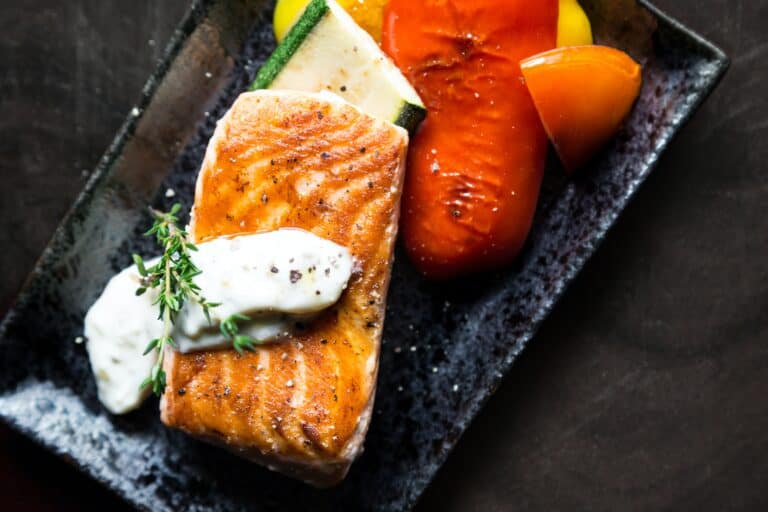 Want to get more fish into your diet? While there are many simpler ways of cooking fish, grilling fish can often produce some of the tastiest results. Grilling gives fish a smoky, mouthwatering taste, without sacrificing too much of the nutritional value. Grilled fish can be served in a variety of different ways. Below are just some of the delicious and great ways to serve grilled fish.
Stay simple with citrus
The simplest and most traditional way to serve fish is with lemon. Squeezing lemon juice on top of fish can offer a satisfying cirtusy tang. You can grill lemons along with the fish or you can simply squeeze a fresh lemon wedge over the fish right before serving. Fish such as sea bass works well with orange. 
Splash on some garlic butter
Seafood and garlic butter is a common French pairing that tastes gorgeous. For best results, cook the fish on the grill while preparing the garlic butter in a pan. When the fish is cooked, you can then plate it up and gently pour the garlic butter over the top. For a delicious homemade seafood garlic butter sauce, try mixing melted salted butter with minced garlic cloves, pepper, fresh dill and lemon. Voila!
Make your own white sauce
White sauce is another common sauce served with fish that can help to add a delicious creamy texture and it's remarkably easy to make. All you need is milk, butter, black pepper and lemon juice. Mix this all in a pan for 15 minutes and it's ready to pour over your fish. You can also incorporate other ingredients into the white sauce such as onion, garlic cloves, dill or bay leaf. 
Skewer it on a kebab
A fun way to serve up fish is to skewer it onto a kebab. You can combine different types of fish such as salmon and cod to diversify the flavor. You could also add shrimp, bay leaf, bell peppers or onion to the skewer. Make sure to turn frequently while grilling to make sure that all the surfaces are cooked. Once it's looking charred and tender, you can then take it off and top it with a sauce of your choice. 
Serve up with salsa
You can also serve up grilled fish with salsa. Grilled grouper works particularly well and can make a tasty entree. For a vibrant and zingy salsa, combine bell peppers, mango, lemon, pineapple, parsley, shallots, garlic and jalapeno. Mix this all into a bowl and add a pinch of salt and pepper.
Get creative with curries
Grilled fish can also be incorporated into a curry. There are all kinds of curry sauces that can go well with fish. Thai fish red curry is one option. The chili, lemongrass and coriander in this sauce work fantastically well with grilled salmon. Another option could be to try a tandoori masala marinade. This is a great marinade for adding to grilled pomfrey.
Add some wasabi and ginger
Wasabi and ginger is commonly served with sushi, but it can also work well with grilled fish. For a fish burger with a Japanese twist, consider grilling a fish fillet and adding wasabi mayo and ginger on top in a bun. This is the perfect grilled fish dish for those that like their food with a kick. 
Golden tips for grilling fish
Tricky Business 
Grilling fish can be tricky. Fish is more delicate than meat and can end up falling apart when turning it. For the best results, make sure that the grill is completely clean to reduce the chance of the fish sticking to the grill. Soaking the fish in oil can also stop it from sticking. Try to minimize turning, and let it cook until it is browned and there are sear marks. Then flip it over and gently cook the other side.

Marinade and Citrus
If you're adding a sauce, it's often best to cook this separately in a pan and pour over the fish after cooking. You can add a marinade beforehand, but it could make the fish softer and more prone to falling apart while grilling (just be gentle when handling it). Citrus juice will begin to "cook" the fish if allowed to sit in the marinade too long.
Prepare En Papillote or Popiote
There's also the popiote method, which is wrapping up the fish in foil or paper. While you won't get sear marks, this cooking option can eliminate the issue of the fish sticking to the grill. It can make it easier to marinade the fish, then add other ingredients with the fish by wrapping them up all together. 

Popiote is simply a method of cooking in which the food is wrapped up in paper or foil and then cooked. This method is often used when preparing salmon or any firm white fish.
Here are a few of our favorite fish recipes. We hope you'll give them a try. Enjoy!
UP NEXT: How To Have An Italian Night At Home