Get Creative this Halloween
We may earn money or products from the companies mentioned in this post.
Get Creative this Halloween
That spookiest of holidays is right around the corner and if you're looking for some fresh inspiration to turn your fairy cakes into scary cakes, then you've come to the right place. In this blog we take a look at some of the best Halloween recipes out there and how you can create fun, feature party food with relatively little preparation. Take a look at our fang-tastic Halloween treats, guaranteed to be hit with all the family. Get Creative this Halloween and make these.
Banana Ghosts
So quick, so easy and so delicious, plus you're getting a bit of fruit to balance out ALL that halloween candy. Simply peel and cut in half as many bananas as you think you'll need and melt some white chocolate in a bowl, either in the microwave or in a bain marie. Place the banana halves on kebab skewers and dip into the melted chocolate. While they're still gooey, place chocolate drops for eyes and add any sprinkles you want. Then leave them to set in the fridge and your ghostly bananas will be ready in around half an hour.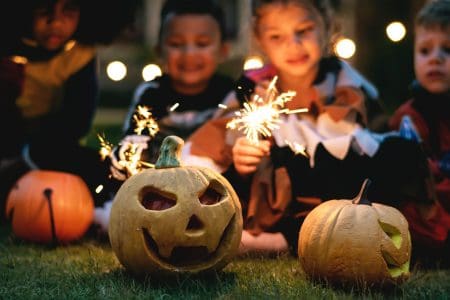 Image courtesy of Pexels: CC0 licence
Eerie Eyeballs
Back to the white chocolate but this time you're going to use it to coat a mixture of madeira cake and Oreo cookies. Whizz your shop-bought cake and a packet of Oreos in a food processor until smooth. Shape into eyeball size pieces and dunk in the white chocolate. While still wet place a Smartie or M&M in the centre and leave in the fridge to set. Once set, use icing pens to add veins to the eyeball and pop onto a skewer. Push the sticks into a squash and place as a centrepiece on the table. You'll feel those eyes following you whenever you are in the room!
Halloween Cupcakes
There are lots of halloween cupcake ideas but this one is as simple and effective as they come. If you're pushed for time simply buy the pre-made cupcakes in cases and spend the time decorating them with children rather than baking. If you're looking for inspiration then consider using some traditional Halloween colours such as orange for a spooky pumpkin face, drape thick white icing in rows across your cake to look like a Mummy, but make sure you leave a gap for two spooky eyes. Create a delicate spider web with chocolate icing by drawing lines out from the centre then drawing concentric circles with a pointed tip. 
Get Creative
The great thing about Halloween is that you're only limited by your imagination. Go for it with some zany creations the whole family with love and make sure to get everyone involved with the cake decorating and getting your home trick or treat ready.
These eyeballs will gross out your visitors but who can resist cake and white chocolate or a banana covered with chocolate. Get messy with cupcake decorating and create some truly terrifying creations. Make this holiday season the best yet with some creative Halloween fun in your kitchen.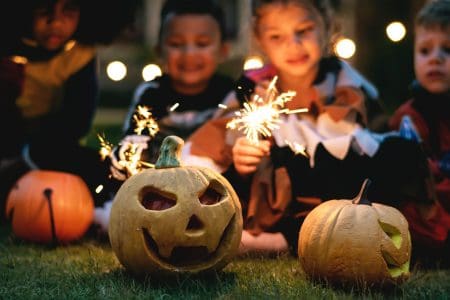 Here are a few more spooky treats to make your ghosts and goblins:) Halloween Poke Cake, Mummy Wafer Cookies, Zombie Chocolate Pretzel Eyes