Garlic Recipe Rewind
We may earn money or products from the companies mentioned in this post.
Garlic Recipe Rewind
This post is an update, if you will, on a recipe that I made last year. Let me re-phrase that. It's an update on garlic that I preserved last fall and I'm now getting around to opening a jar of the preserved garlic for sampling. Forward wind to this post. Read on for the results of Garlic Recipe Rewind.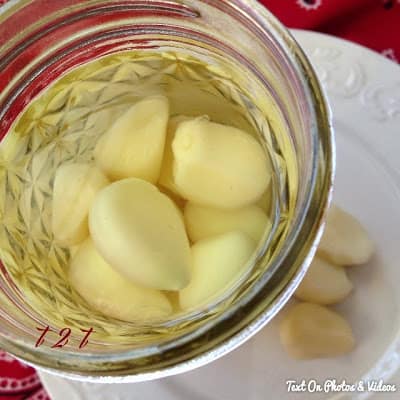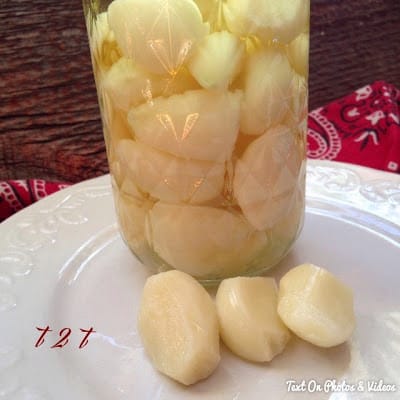 Find Recipe Here. 
How to Preserve Garlic
Last Summer
Last summer I preserved garlic for the first time. I recently opened a jar and I will admit, it was the best garlic I have ever tasted. The garlic had a slight vinegary taste and was very pungent. Unbelievably fresh tasting, the garlic cloves were crisp and firm. The vinegar preserving liquid, has wonderful flavor and could/can be added to many different dishes, without adding extra punch too the dish. The hardest and most time consuming step in this recipe would be peeling the garlic. Other than that, I would definitely preserve garlic again and again.
Well Worth It
As I stated above this was my first time preserving garlic and it definitely won't be my last. Not only did the garlic get better with time, along with the vinegar that preserved the garlic, refrigerated the garlic will keep at least a year and a half. That's how long it stayed "good" in my refrigerator. I have two refrigerators, one that we use strictly for pop, beer, water and the like and that is where I kept the jars of garlic, actually out of the way in one of the door compartments. I understand that you might not have the extra space to store many jars of preserved garlic in your refrigerator but make as many jars as you possibly can store. You won't be disappointed.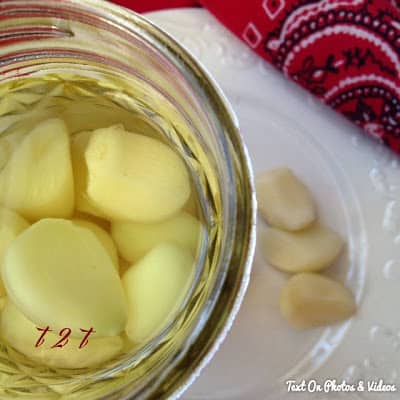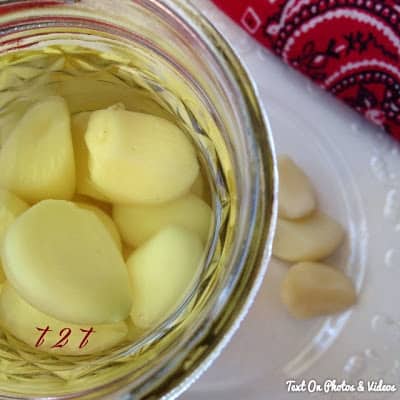 We purchased garlic at our favorite farm stand: Farm Fresh Atlas
Recent Recipe: Watergate Salad