Frozen Mini Key Lime Tarts
We may earn money or products from the companies mentioned in this post.
Frozen Mini Key Lime Tarts
This recipe for Frozen Mini Key Lime Tarts are made with key lime juice. If you can find fresh key limes, then by all means use fresh squeezed key lime juice.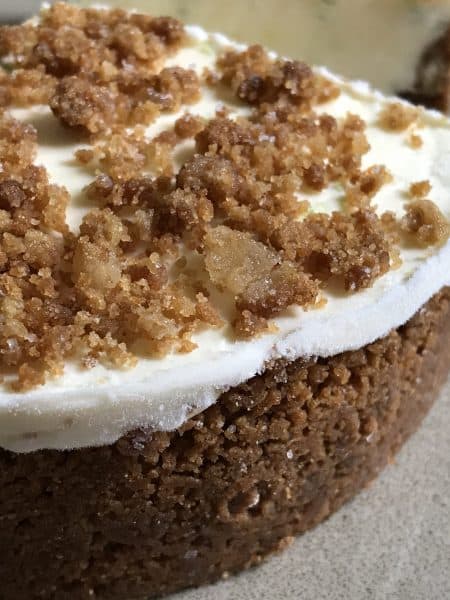 Key Limes
Where I live, key limes are considered a 'seasonal' item and are only available in my area during the months of November through January. When key limes are in season, I like to buy a couple of bags and juice them at home with my handy dandy electric juicer, which works wonders I might add.
I then pour the juice into ice cube trays and freeze the juice until its solid, transfer the juice cubes to ziplock freezer baggies, label the baggies with the date and contents and put the baggies in the freezer to use later. Today when I decided to make these mini key lime tarts, I didn't have either fresh nor frozen key lime juice. Bummer:(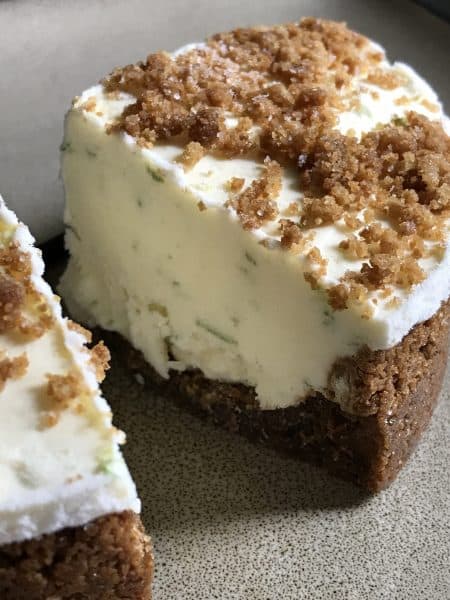 Nellie and Joe's
We decided to go with a great substitute called Nellie and Joe's Famous Key West Lime Juice.
In my humble opinion, Nellie and Joe's Famous Key West Lime Juice is fantastic in a pinch. You should really keep a bottle or two on hand like I do. You never know when you'll be in the mood for a Key lime Pie or Frozen Mini Key Lime Tarts. You can pick up Nellie and Joe's fantastic Key West lime juice at most grocery stores or you can order Key West lime juice online. The link to Nellie and Joe's follows the recipe.
Ready-to-Eat
After you decide on what type of key lime juice you are going to use, whether fresh, frozen or bottled, the next step is to decide whether or not you want to use Philadelphia Ready-to-Eat Cheesecake Filling or to make your own cheesecake filling. I decided to go with Philadelphia Ready-to-Eat Cheesecake Filling. I'll admit it, I have been having a love affair with this stuff for a few months now…shhh, don't tell my hubby. I love this stuff! You can do anything you want with it, stir all kinds of different ingredients into it, freeze it, eat it plain if you want too and it will still respect you in the morning…really it will!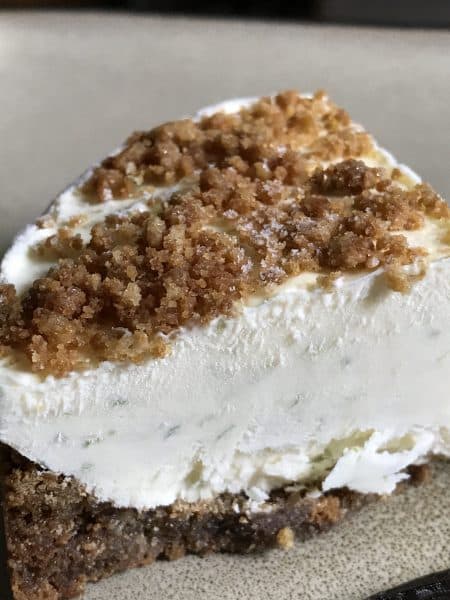 Convenient and Inexpensive
Where I live, a tub of Philly Ready-to-Eat Cheesecake Filling only cost $4.79. Not a bad price, when you need to make a quick dessert for a church potluck, family gathering, baby shower, or school bake sale. If you want to make your own cheesecake filling, by all means, knock yourself out! I do prefer to make my own cream cheese filling but sometimes life gets too busy and you just don't have the time.
Triple Ginger Snaps
The third component to this recipe is perhaps my favorite, Trader Joe's Triple Ginger Snaps. That's right, the crust to these already creamy and lime infused tarts, is made with Trader Joe's Triple Ginger Snap Cookies. Triple Ginger Snap Cookies are a true flavor sensation for any true ginger lover. The cookies get their intense ginger flavor from three different kinds of ginger; fresh, crystallized and ground ginger. That is why Trader Joe's Triple Ginger Snap Cookies make the absolute 'best' gingersnap cookie crust. You can use this crust for any number of dessert recipes. Try this crust for cheesecakes, ice cream desserts, banana cream pie, pumpkin or sweet potato pie, apple pie, pear cranberry pie, the list goes on and on.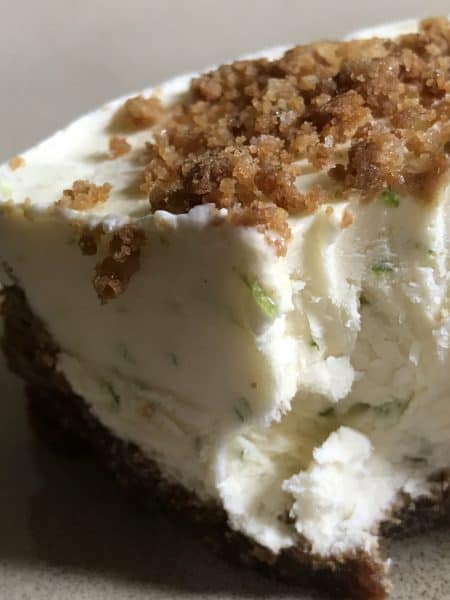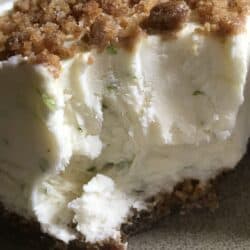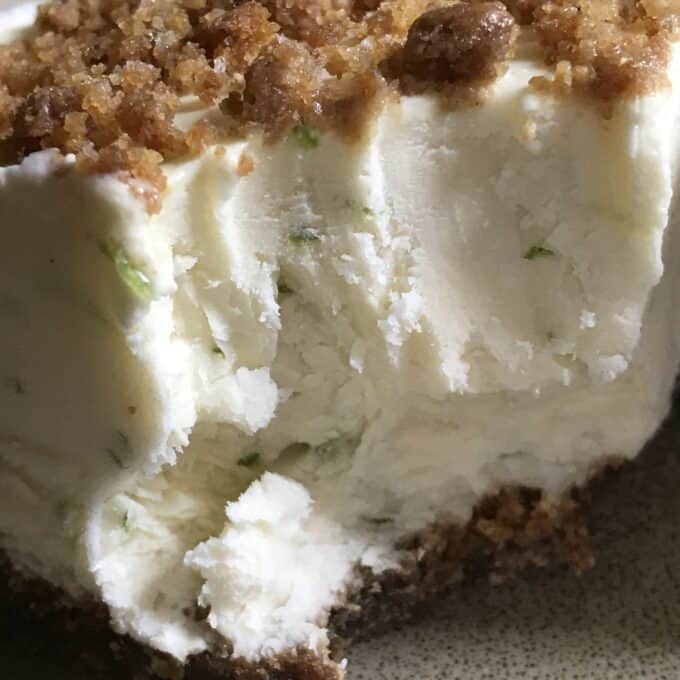 Frozen Mini Key Lime Tarts
Light, Tangy and Delicious. The Triple Ginger Snap Cookie crust is too die for.
Ingredients
1 1/2

cups

crushed triple ginger cookies

,

Trader Joe's

2

tablespoons

sugar

5

tablespoons

unsalted butter

,

melted

16

ounces

Ready-to-Eat Philadelphia Cheesecake Filling

3

tablespoons

finely grated key lime zest

,

divided

2 to 4

tablespoons

key lime juice
Instructions
Pulse triple ginger cookies in a food processor until fine crumbs form.

Combine triple ginger cookie crumbs, sugar and melted butter in a medium mixing bowl. Divide crumb mixture between two 4 1/2-inch springform pans, pressing crumbs down on bottom and up sides of pans to form a crust. Bake at 375 degrees for 10 to 12 minutes or until cookie crumbs are golden brown. Remove from oven, transfer to wire rack to cool completely.

In a second mixing bowl, combine cheesecake filling, 2 tablespoons key lime zest and key lime juice. Divide filling between springform pans. Cover with waxed paper or plastic wrap. Place in freezer for several hours or overnight.

Before serving remove sides of springform pans. Top each tart with remaining 1 tablespoon key lime zest and one crushed triple ginger snap cookie.
Products Used:
Nellie and Joe's Famous Key West Lime Juice
Another 'Key Lime' inspired recipe: Key Lime Cheesecake Bars