French Toast Stick Breakfast Bake
We may earn money or products from the companies mentioned in this post.
French Toast Stick Breakfast Bake
My daughter recently gave me a huge bag (5 lbs?) of pre-made French toast sticks. The grandkids would be spending time with us at the lake this summer, so I figured it wouldn't be a problem using them up. Well the weekends came and went and I'm still looking at the huge bag of French toast sticks in my freezer. I knew the only way my hubby and I would eat them would be in some type of breakfast baked dish. I went through my blog recipe file and found not one but two of my favorite recipes; Favorite French Toast and Overnight Maple French Toast Bake. I kinda sorta combined the two recipes and came up with this recipe for French Toast Stick Breakfast Bake.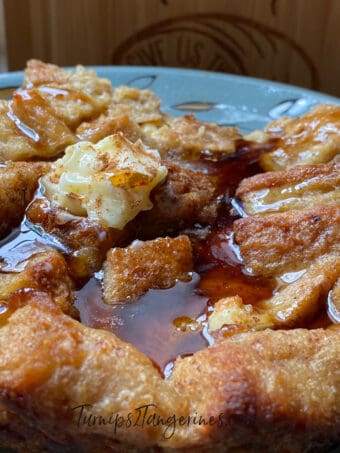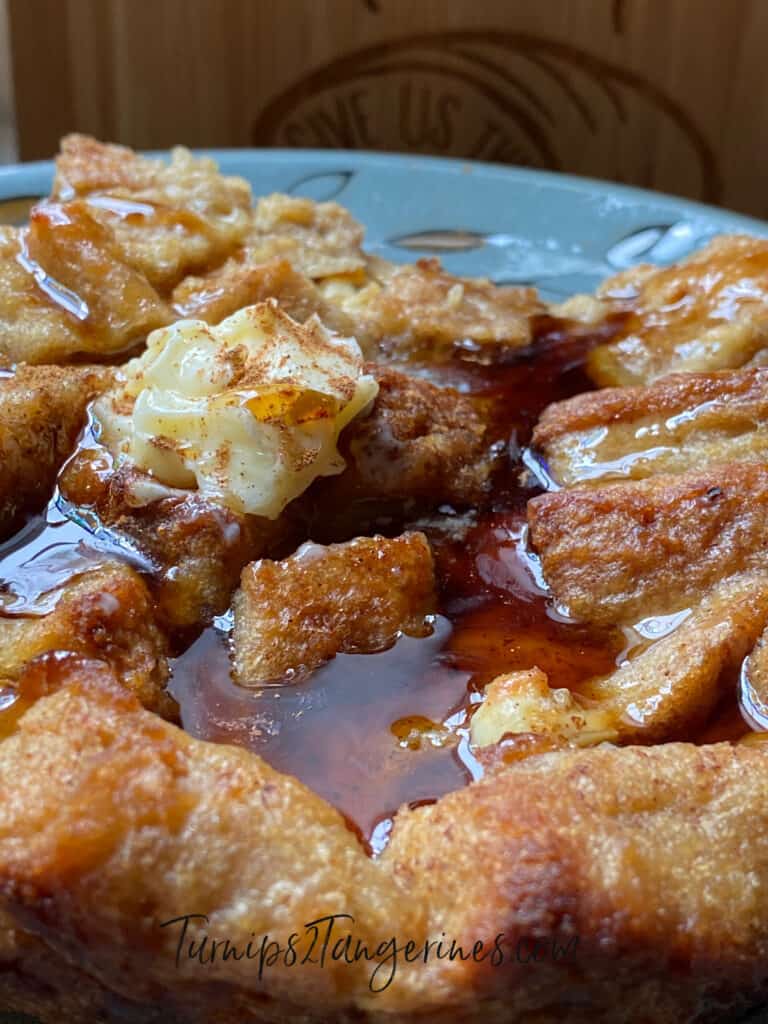 Homemade or Pre-made
As stated above, we used pre-made French toast sticks for this recipe but you can easily make your own. Make your favorite recipe for French toast or follow the link above and make our favorite recipe. Leave the slices whole or slice them into strips. Simply fry the whole slices or strips on a lightly buttered, flat top griddle. Several years ago I purchased a large, Presto electric griddle on Black Friday deal. Using a griddle allows you to make pancakes, French toast, and even grilled sandwiches a breeze to make.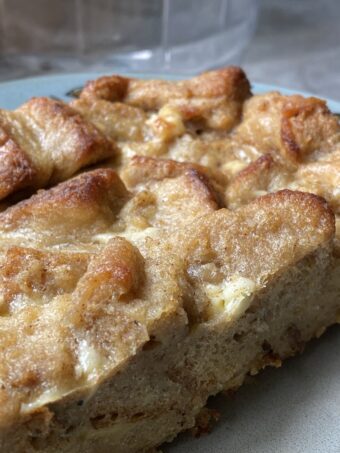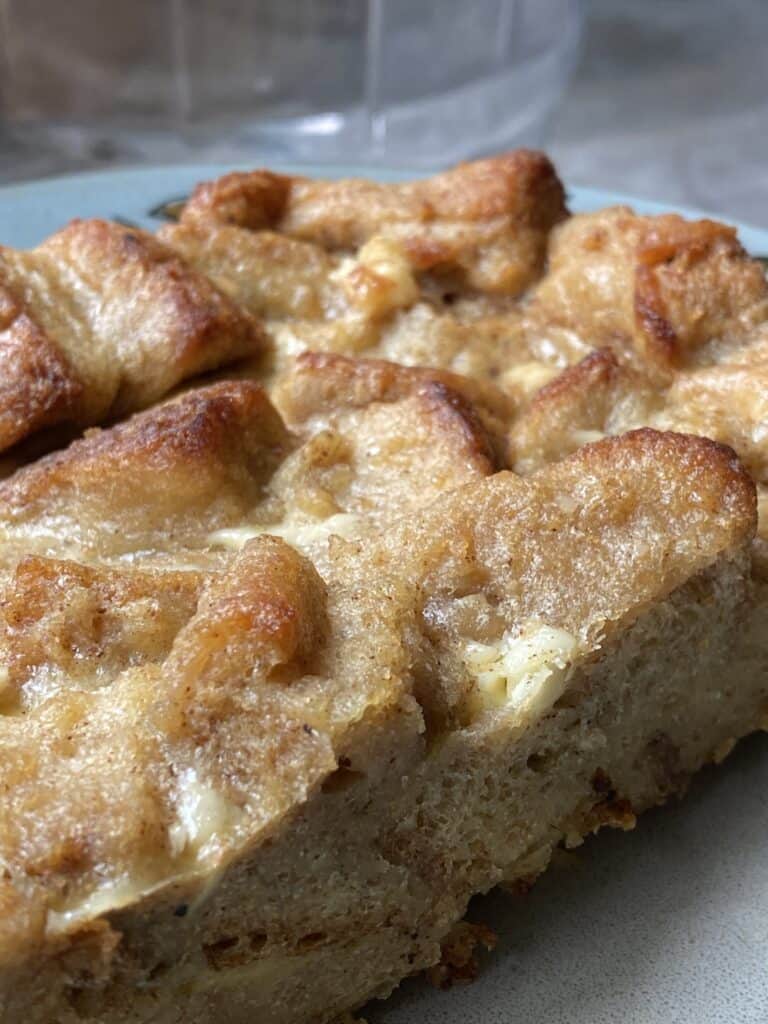 Bake to the recipe, allow slices or sticks to cool completely. Line a large baking sheet with parchment paper and freeze until firm. Package up the frozen French toast sticks by storing in gallon size ziplock baggies. Store in the freezer until needed. However, you will need to thaw the French toast sticks before making this recipe. Thawing the sticks first will ensure that they absorb the egg/milk mixture.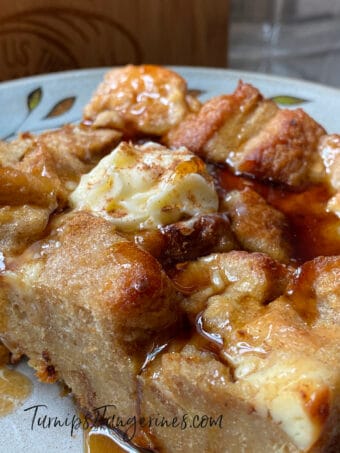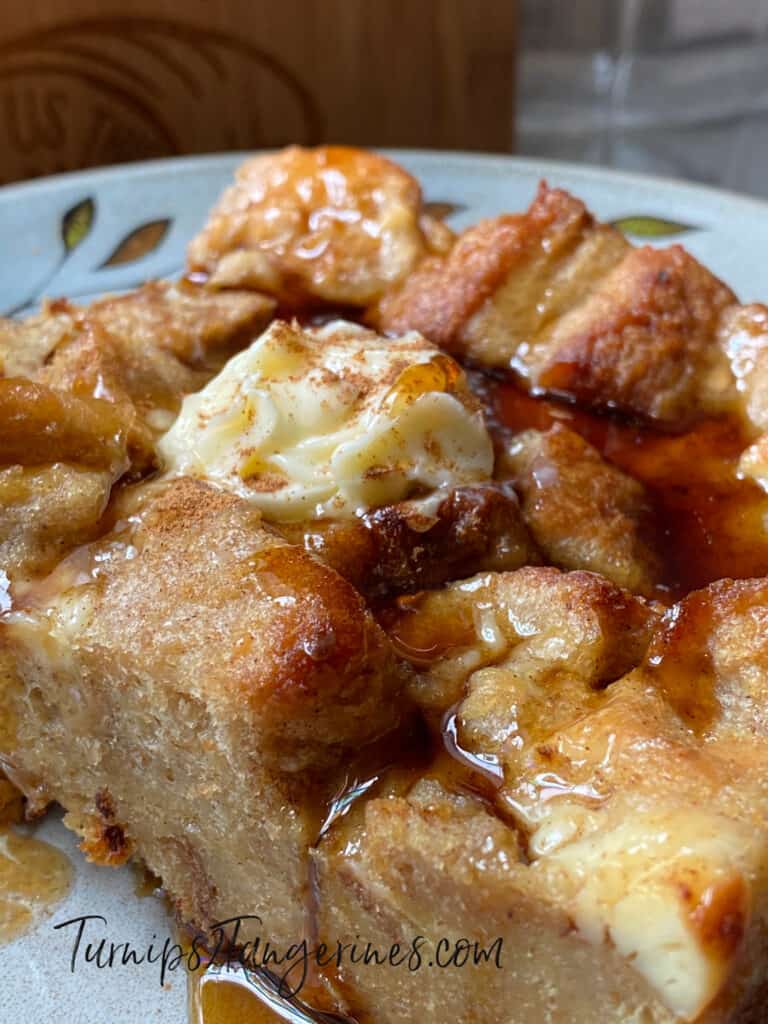 Refrigerate Overnight
One of my favorite things to make in the whole wide world, except cookies, are overnight breakfast bakes. I have to admit, I'm not a fan of preparing a big breakfast! All the pans, small appliances, mess and let's not forget dirty dishes. Yeah, no thanks. By the time you get done cleaning up the kitchen, doing the dishes (by hand;), it's time to make lunch! Plus, I always feel like I'm a short order cook working at the local diner when I have the task of preparing a big breakfast. "Ding 🛎 Order Up!" Don't get me wrong, I have only respect and admiration for anyone who works in the food service industry. It's hard work and often a thankless job. I've seen this first hand when I worked at Cracker Barrel many years ago. Here I go, rambling on again…
Breakfast Bakes
This recipe is the perfect thing to make when you have overnight family or friends. Breakfast Bakes will make mornings so much easier on you and them! Make coffee, start frying up some bacon, put your overnight egg bake in the oven and within an hour, breakfast is served. Another secret, overnight breakfast bakes, whether egg based or bread/egg based, heat up super! In fact, my hubby prefers them the next day, so he usually takes leftovers with him to work. Use a glass food storage container with a lid. Preferably one that has a divided smaller section. On one side I place the egg bake and in the smaller section, a small amount of pure maple syrup. Heat up in the microwave and breakfast is served, again.
Up Next: Air Fryer Recipes to the Rescue!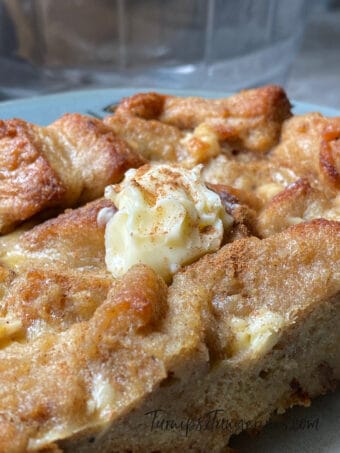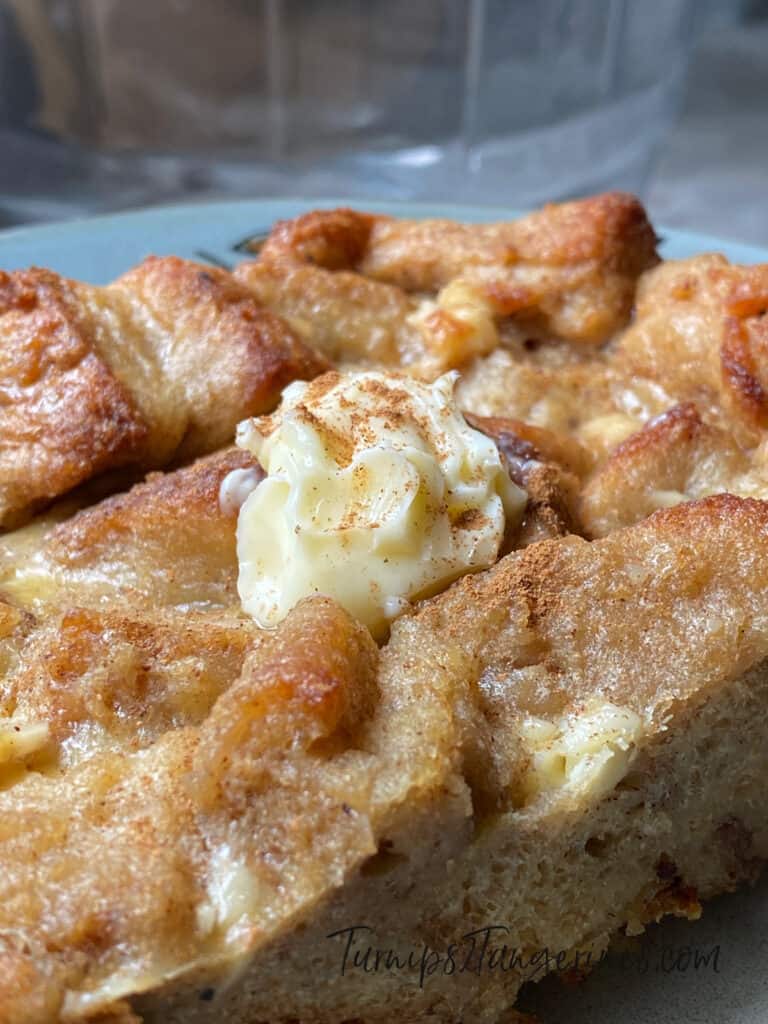 Big Breakfast
You might be wondering what my definition of a big breakfast is. After all, I've mentioned it several times throughout this post. A big breakfast consists of; bacon, eggs, pancakes, toast, chopped fruit, baked oatmeal and muffins. Let's not forget the coffee, orange juice and milk. Certainly, this list could be cut in half but by preparing a big breakfast bake, you eliminate dishes, time and a big headache!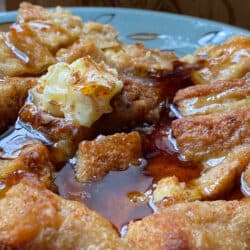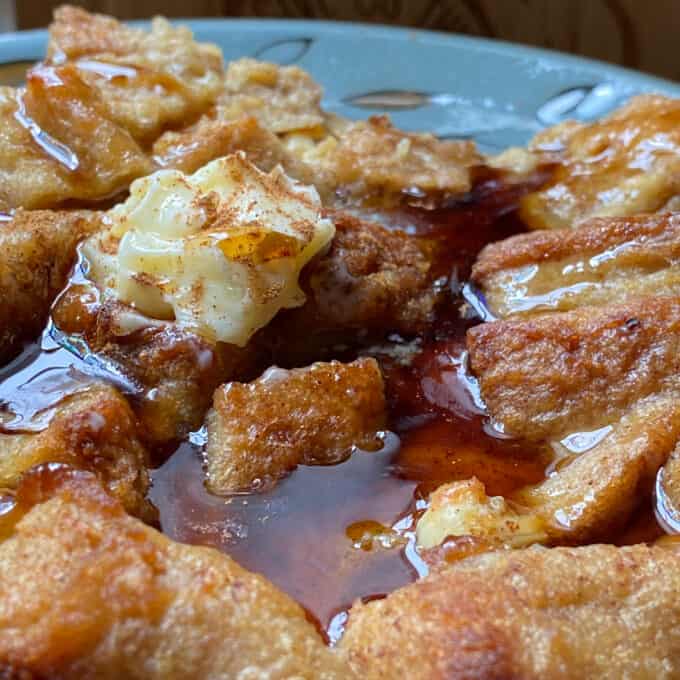 French Toast Stick Breakfast Bake
A delicious and easy one dish Breakfast Bake
Ingredients
28

thawed

French Toast Sticks, sliced into thirds

1

teaspoon

ground cinnamon

1

teaspoon

vanilla extract

2

tablespoons

brown sugar

½

teaspoon

salt

⅛

teaspoon

pepper

9

large

eggs

2

cups

half-and-half

¼

cup

maple syrup

3

oz.

softened cream cheese
Instructions
Make your own French toast sticks or use ready made. Lightly grease a 3 quart casserole dish with shortening. Place sliced French toast sticks on the bottom of prepared dish. Set aside.

In a large bowl whisk together cinnamon, vanilla, brown sugar, salt, pepper, eggs, half and half, maple syrup and cream cheese. Whisk together well. Slowly pour over French toast sticks. With the back of a spoon, press French toast sticks into milk/egg mixture.

Cover dish with foil. Refrigerate overnight.

Remove covered dish from refrigerator. Allow dish to sit at room temperature for 30-45 minutes. Preheat oven to 375 degrees.

Bake for 45 minutes. Uncover and bake an additional 10-15 minutes or until top is golden brown. Serve with additional maple syrup.
This recipe is made with: